First Thanksgiving in Seventeen Years
For me this year Turkey Day was phenomenal! Not that I had too much to compare it to, as I don't even live in the US. Since I am passing through on my bike, however, I had to celebrate it. As it turns out, the same friends of mine who I had Thanksgiving with last time I was here - 17 years ago! - happen to live in L.A. and they invited me for share the feast with them. So I organized my trip accordingly, making this an ideal time and place to shoot for.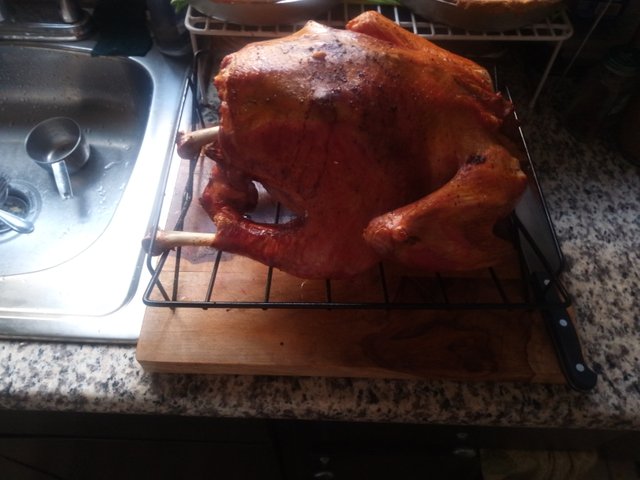 Back in 2001 I lived in Tucson, Arizona, and with my friends Rishi and James were deeply involved in Food-Not-Bombs. On Thanksgiving we cooked up a huge dinner for folks who wouldn't have had one otherwise, however, without a turkey. This year Rishi had made reservation for an organic turkey before I arrived. The bird was to be accompanied by the typical gravy, cranberry sauce, a mix of root veggies with corn, rice and mushrooms on the side, a squash soup and quiche for appetizers, and apple crumble with ice-cream for dessert. To drink we had good beers, wines, tea, and coffee.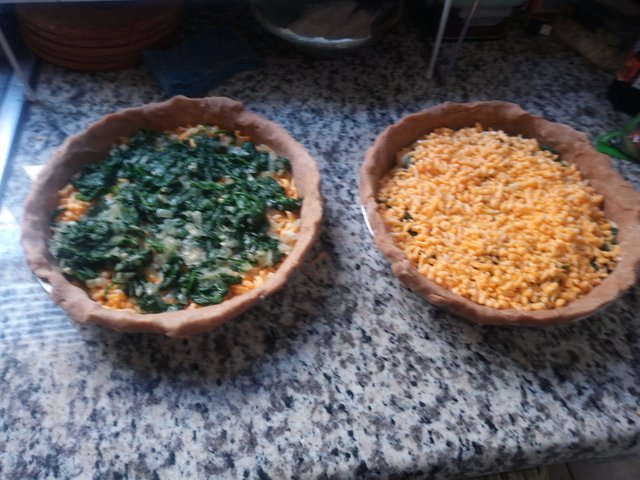 From the Most Basic Ingredients
Other than the beverages, all the dishes were completely from scratch. The cranberry sauce and the gravy were home-made according to old recipes, and for the soup we cooked and blended two beautiful butter-nut squashes. For the quiche we had to make a pie-crust first, fill it with the onion-spinach mix, and add the cheese to the custard we made. Okay, the cheese came from the store, we didn't make that. The side dish was a combination of wild rice and long-grain brown rice with baby portobello mushrooms.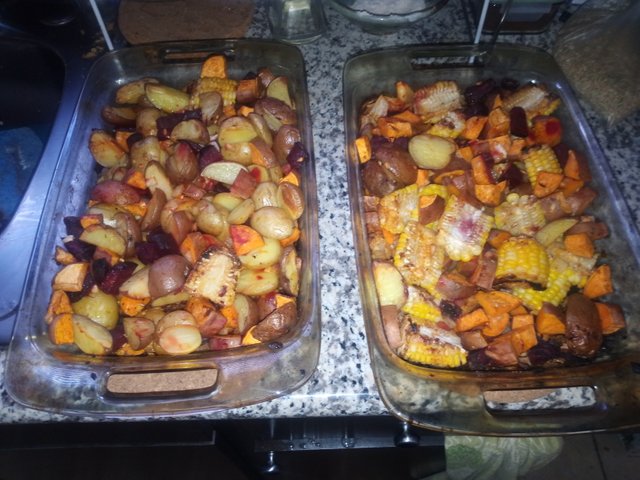 Instead of a bready stuffing, we filled the turkey with a mix of carrots, celery, garlic, onion, apple, pomegranate, parsley, rosemary, thyme. In place of boring mashed potatoes we cut up red and yellow potatoes, sweet potatoes, beets, and quartered corn on the cob, baked in olive oil. At first we were going to let them soak in the turkey juice, but in the end there was less of it than we expected.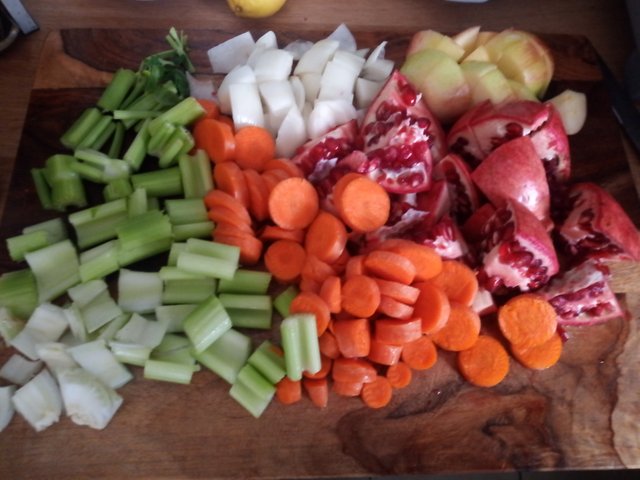 Needless to say, even the ice-cream and the apple crumble came straight from Rishi's kitchen. Her ice-cream maker worked beautifully, and the crumble couldn't have been more delicious.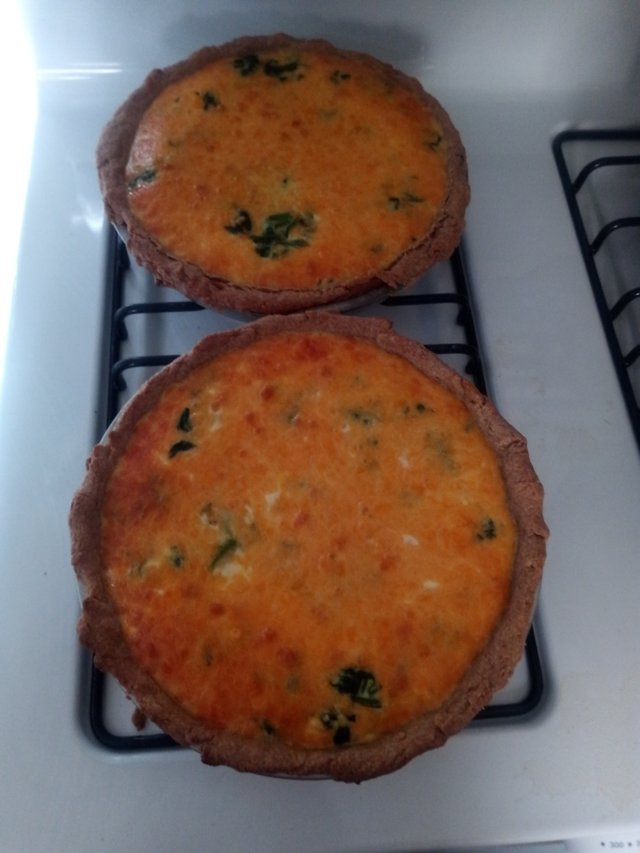 No Leftovers!
This was enough food for a lot of people. Though we didn't get the ten guests that was our maximum capacity, other than Rishi, James, and myself there were two friends of hers, Andrew and Dave, and a friend from work, Rosa, with her three year old son, Phoenix. After a long night of various servings, everyone went home with a nice package of food. Over the next days Rishi and I would use the rest of the bird in turkey pies, finishing the last bits of a delicious feast.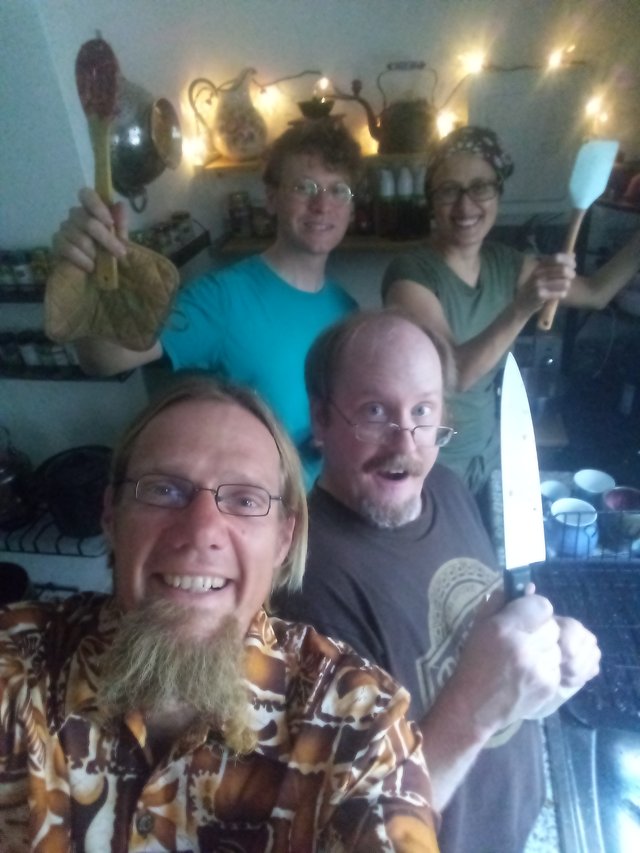 Grateful
Thanksgiving is a time of remembering the good things we appreciate in life, and here I could go on with huge list. Most importantly, at the moment I am grateful for all the amazing people I keep meeting on my bike trip. From old friends to new ones, folks who host me, or recommend me routes, tell me stories, listen to mine, ... and let's not forget: READ them! Thank you all wonderful steemians, who have been following my journey. Thank you Good Providence and Serendipity for working so well together with me on this amazing trip.
If you'd like to read my bike trip in its entirety, check out the rest of my posts in the Cascadia to Aztlan series:
Please check out these great communities I'm contributing to: 

#ecotrain | What is EcoTrain | Discord Community

#cyclefeed | Introducing CycleFeed | Discord Community

Join us on Discord