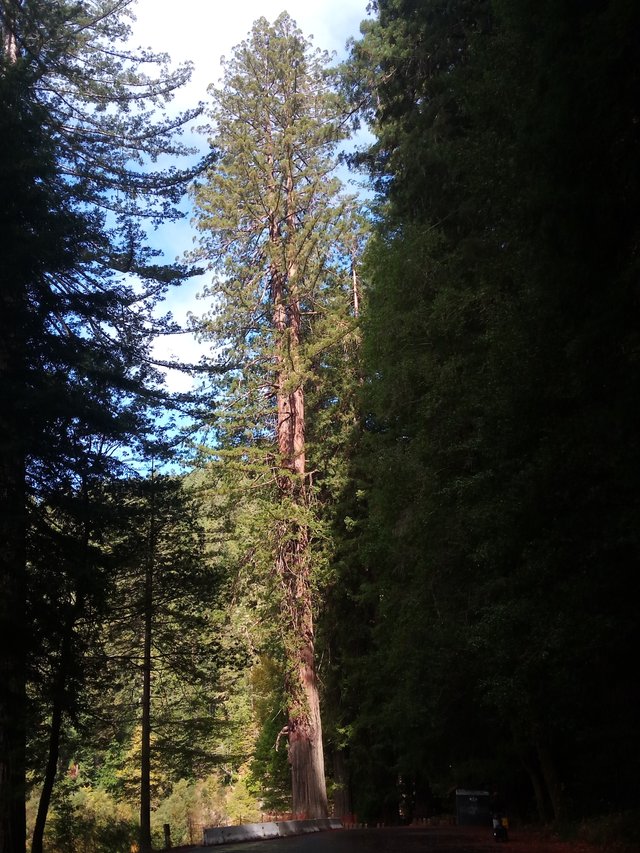 Once we got closer to the Pacific coast, the oak trees of Afrofornia made way for the trees this area is most famous for: the giant Redwoods, or Sequoya trees. While being similar to the Douglas Firs in height, these massive conifers are much more voluminous in girth, and hence there is a lot more space between the trees.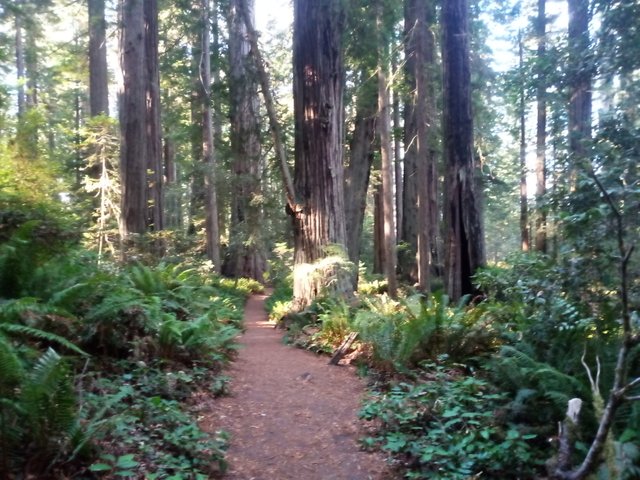 Check out this amazing place on SteemitWorldMap:
[//]:# (!steemitworldmap 40.415291 lat -123.962325 long  d3scr)
Although these amazing trees used to cover the whole region, today most redwoods have been cut, in favor of the much faster growing firs. In fact, it hasn't been until the middle of the 20th century that people started realizing this loss, and designated parks for their protection.
We got a first glimpse of such a redwood park at Ladybird Johnson Grove, on the road from Afrofornia to Orick on the coast. Later on, our route led us through the Avenue of the Giants, a 30 mile long road, paralleling the 101 through some truly gigantic trees.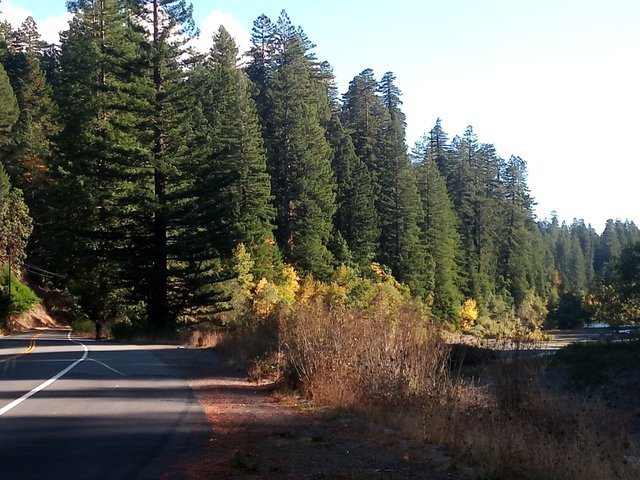 Not only provided the redwood groves infinite opportunities for breathtaking views (even if a photo may not do much justice to their size), but they are amazingly comfortable for hiking and camping. There's no need to bushwhack, as there is always enough space to walk, or even ride the bike between the trees, and the continuously decomposing wood (plus needles, etc.) creates the softest forest floor, ideal for sleeping on.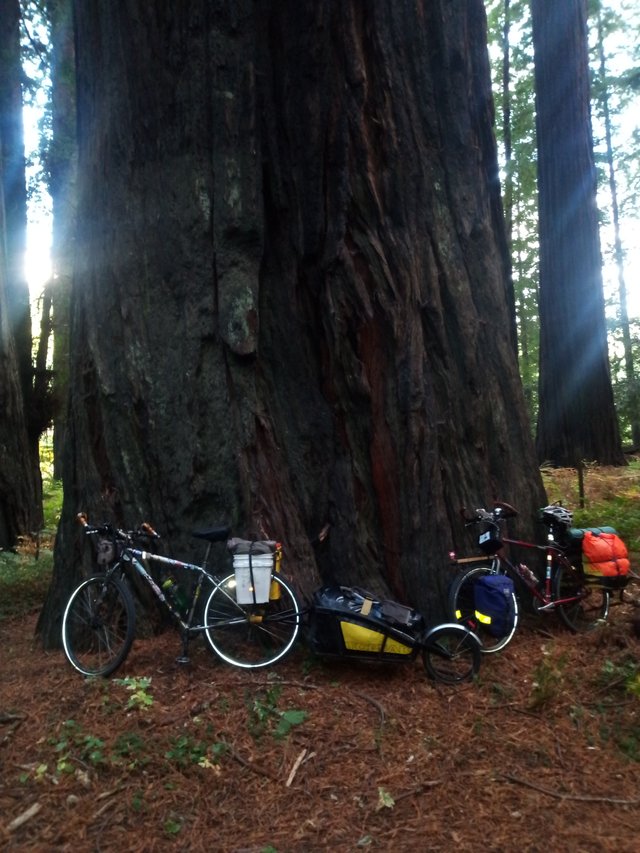 Even after leaving the Avenue of the Giants, we kept coming across occasional redwood groves. Of course we had to celebrate the occasion, by picnicking in their shade, or setting up another camp... just one more last time, since it's so lovely.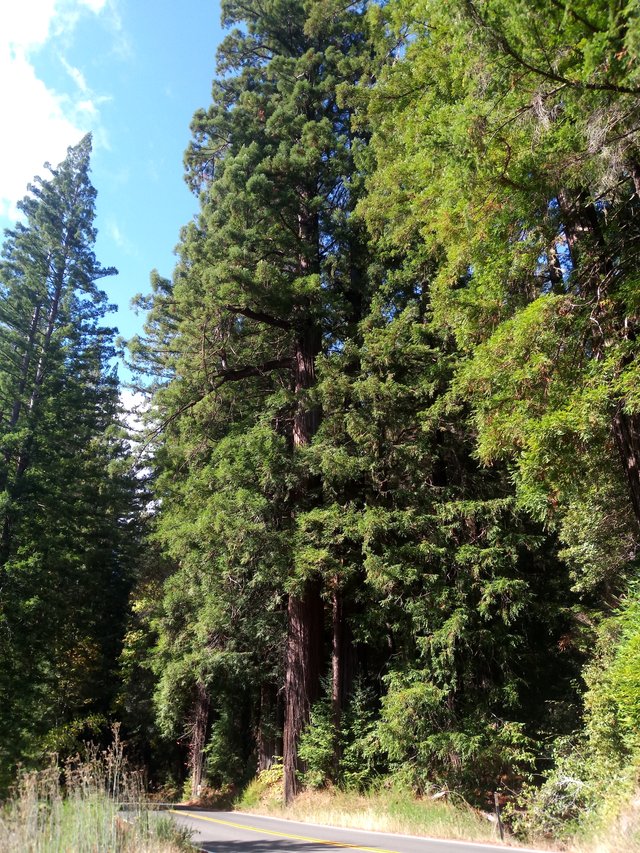 If you'd like to read my bike trip in its entirety, check out the rest of my posts in the Cascadia to Aztlan series:
Please check out these great communities I'm contributing to: 

#ecotrain | What is EcoTrain | Discord Community

#cyclefeed | Introducing CycleFeed | Discord Community

Join us on Discord