As we were getting ready to leave Orleans, we asked around for the most scenic route. Virtually everyone seemed to agree that this would be Bald Hill Road, over Bald Hill Mountain. A quick glance at the many switchbacks on the map gave us an idea about how challenging this ride would be, but there was an instant reward for reaching the summit: we left behind the fir-covered hills, and found ourselves in a proper oak savanna.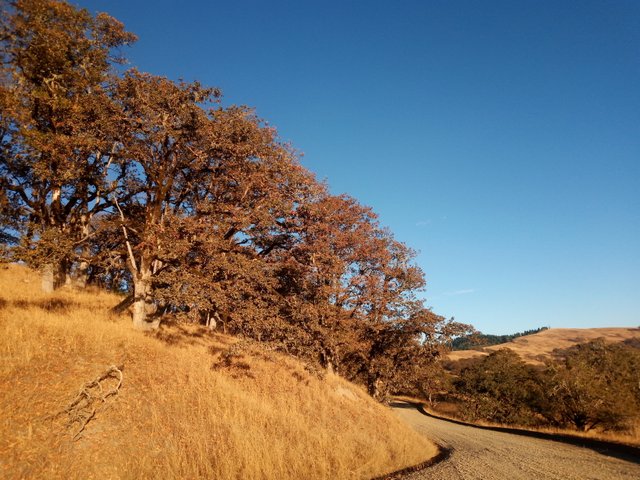 Check out this amazing place on SteemitWorldMap:
[//]:# (!steemitworldmap 41.151102 lat -123.883096 long  d3scr)
We had no idea the change would be this abrupt. As soon as we entered the Redwoods National Park, the fir trees stopped abruptly, making space for oak trees with sprawling canopies, and yellow grass between them covering the hill sides.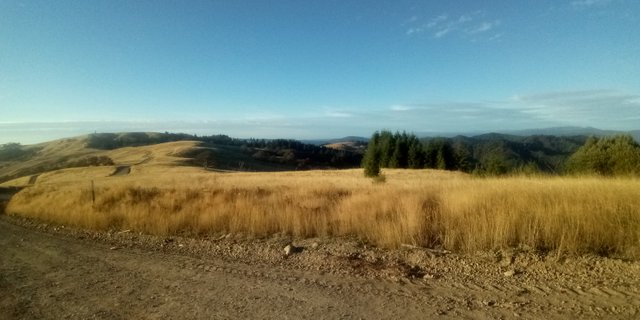 Native Vegetation
According to our friends in Orleans, this type of flora was the ecosystem covering the whole area of The Rivers, from the valleys into the mountains. The oak trees were also accompanied by madrones, maples, and even redwoods, as they covered the landscape with ample space between them to accommodate foraging.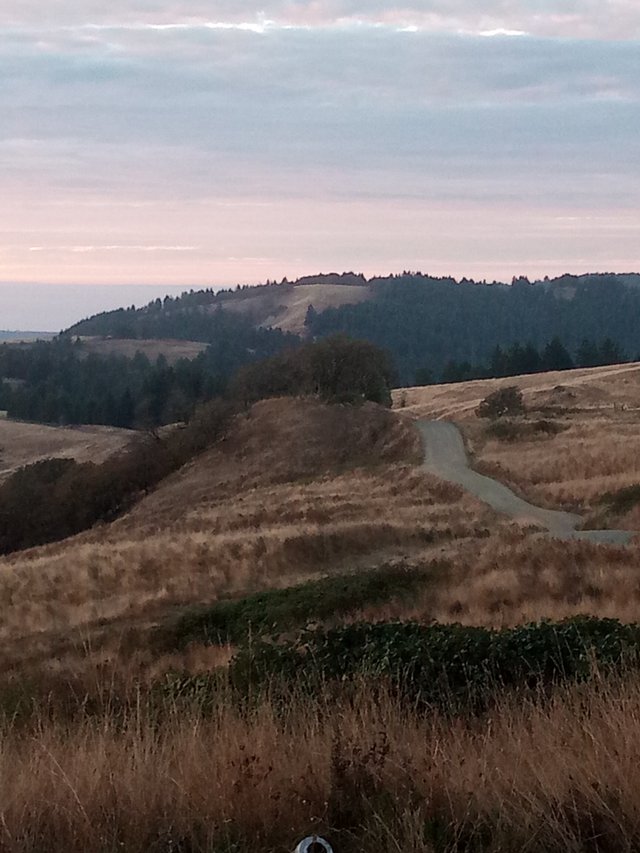 Of course, such a landscape is as much or as little "natural" as the fir-plantation it has been replaced with. Both need to be planted and managed, thinned as needed, using saws, fire, or animals. The big difference is that the oak savanna is less prone to wildfires, while outproducing the firs in food for humans and animals.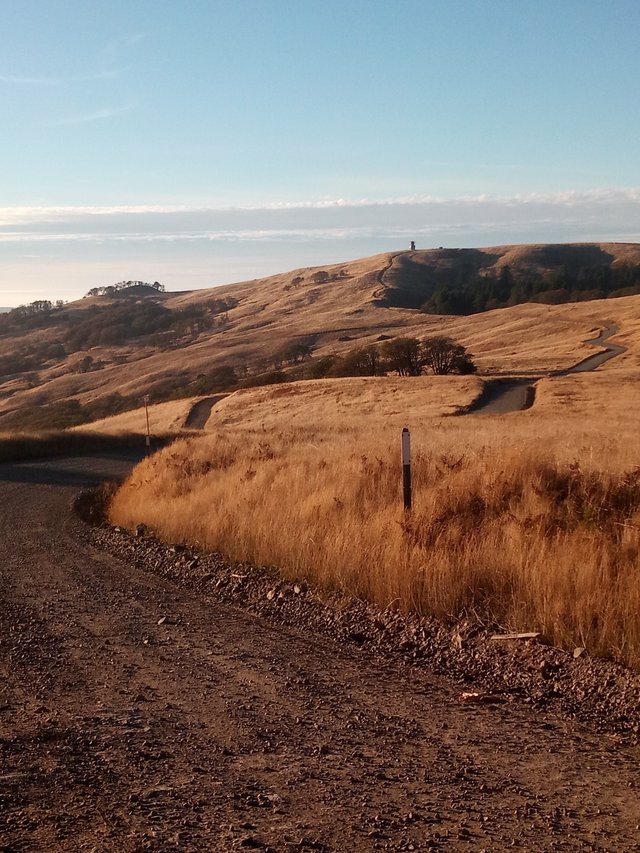 I have started another post specifically about California wildfires, where I want to look deeper into the issue of traditional land management. For now, however, I want to appreciate this landscape for its unusual beauty, fitting more into the stereotype of an African savanna than that of northern California.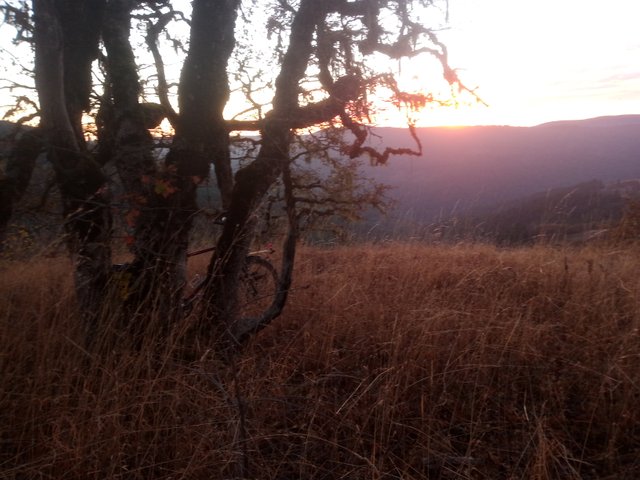 If you'd like to read my bike trip in its entirety, check out the rest of my posts in the Cascadia to Aztlan series:
Please check out these great communities I'm contributing to: 

#ecotrain | What is EcoTrain | Discord Community

#cyclefeed | Introducing CycleFeed | Discord Community

Join us on Discord