Trip Summary
We departed Qinghai's Golmud (青海·格尔木) accepting our fate about Tibet heading north towards Xinjiang. We arrived in Ürümqi (新疆·乌鲁木齐) on June 10th after cycling a further 1600 km. We cycled through the "Salt lake city of China", some high passes, and amazing hot deserts. Most of the route was descending with one day dropping 2000 metres over 42 km downhill.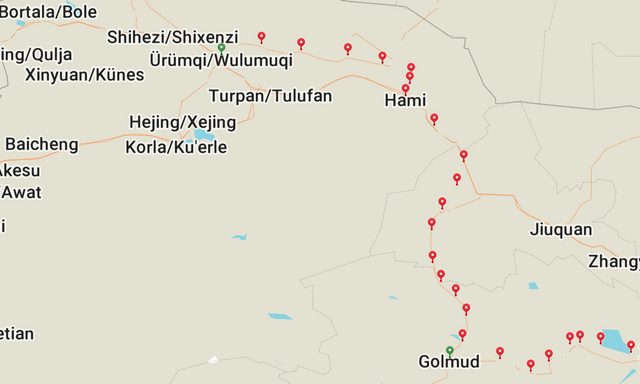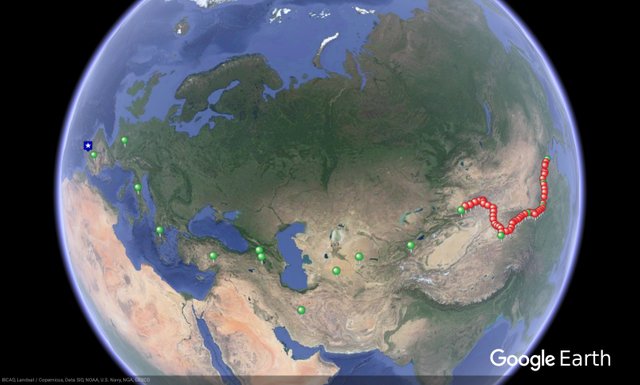 Not so far to go…right?
Camping Goodness
The road up from Golmud was very salty with two days of salt works and black soil… we did not want to pitch our tent. After passing through the Chinese Salt Lake cities (more like towns), we found a really isolated salt lake to camp the night. We had a quick dip in the lake and started making dinner. After dinner we tried for 30 minutes to start a campfire.
It was very tricky to get started, but our cooker helped a bit in getting the wood heated and roaring. Later on we scouted for drift woods along the lake and got plenty. Afterward we started collecting heaps of rubbish to add to the pile since they aren't decomposing by the lake.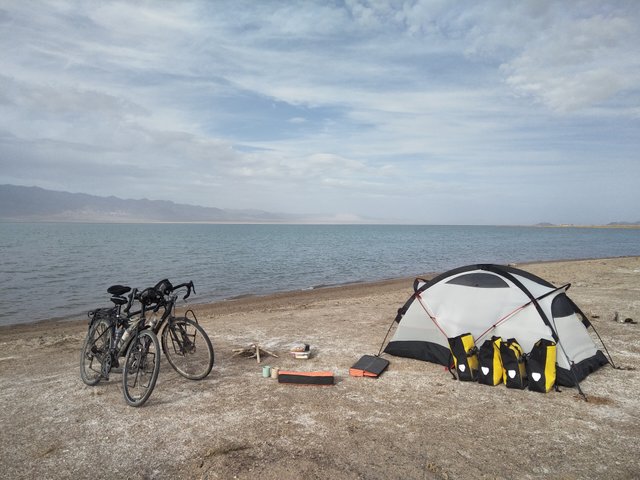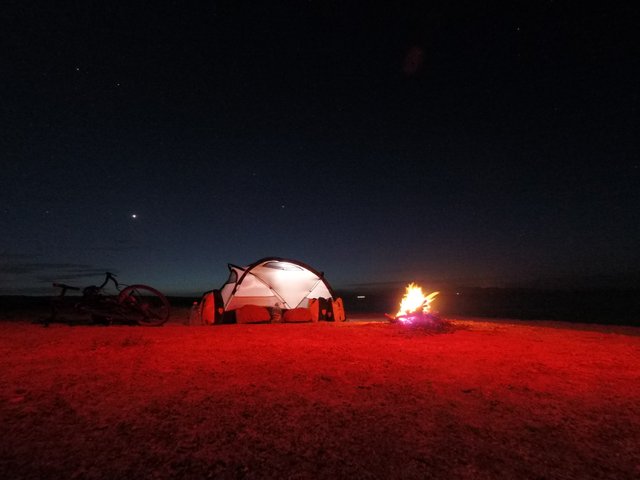 Three Days Remote
We heard from Golmud that some parts going north will be remote where we won't see anyone or anything for 300 kilometers. They were right and we were prepared! We packed enough food and water and thoroughly enjoyed being without phone service for 3 days.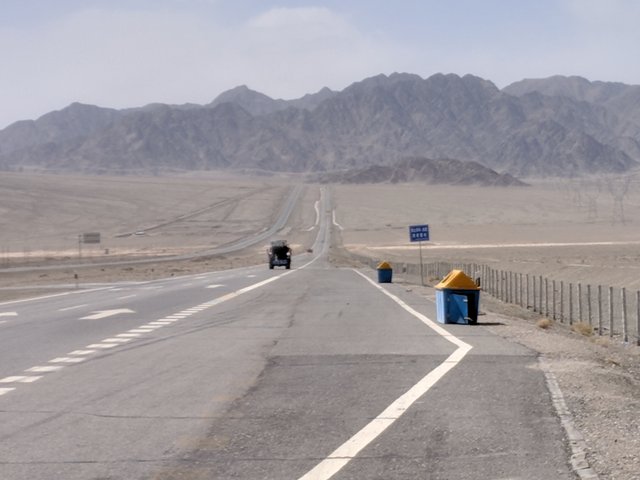 Going through some mountains of Qinghai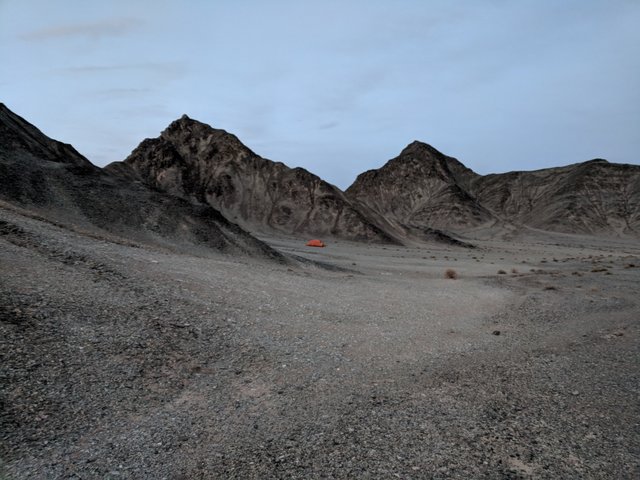 Wind protection from the hills helped a bit that night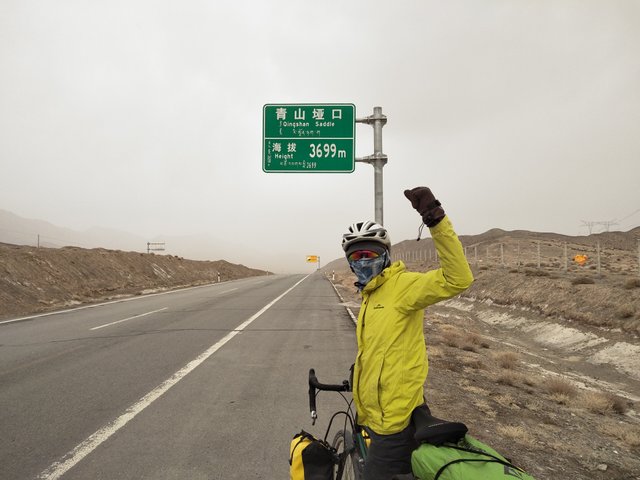 We enjoyed a sweet downhill after going through this lonely pass
Mogao Caves
The Mogao Caves (莫高窟), also known as the Thousand Buddha Grottoes or Caves of the Thousand Buddhas, form a system of 492 temples 25 km southeast of the Dunhuang (敦煌), an oasis strategically located at a religious and cultural crossroads on the Silk Road, in Gansu province, China. — Wikipedia
We visited this historically important site without having to pay the entrance fee thanks to some advice from our friend. Inside the temples it'll cost to see the original wall painting, however we felt it won't be of any interest to us as we're not big on Chinese history and art.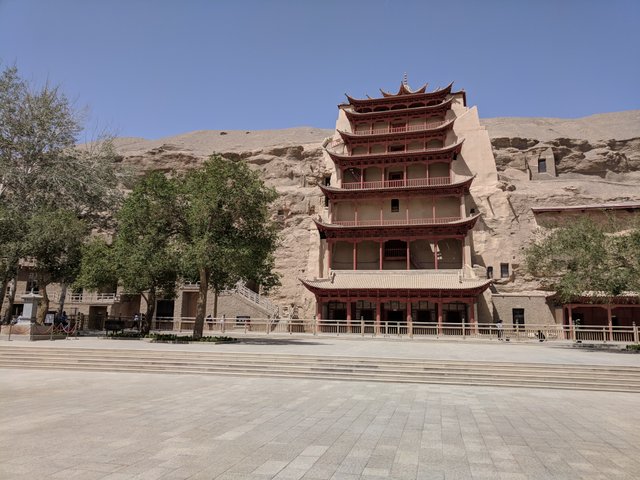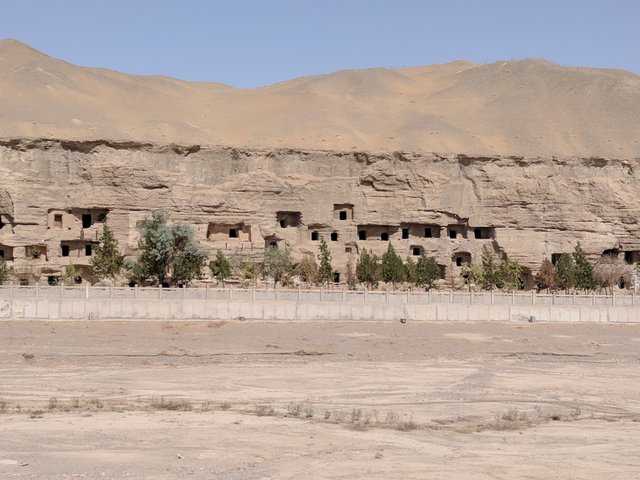 Toughest Day…so far
Most days are great – we love it – with a dash of wind, dotted hills and windy roads. However day 73 was supposed to be a "short" day of 35 km but the climb was very high and wind was unforgiving. We even saw some auspicious clouds (七彩祥云) which didn't help us go any faster but later that day we made some new cyclist friends going the same way!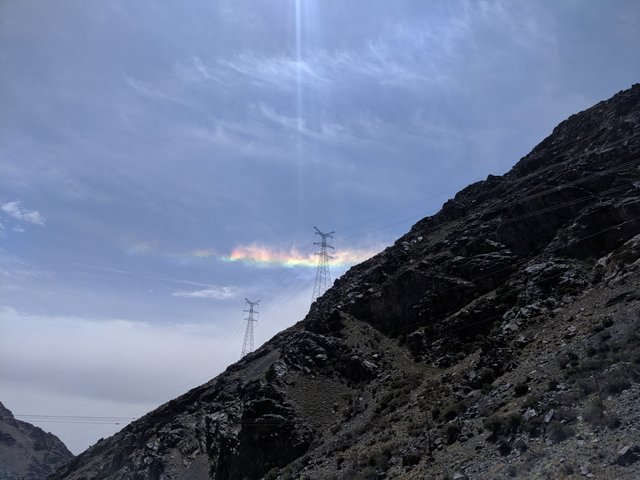 Seven coloured clouds means good luck!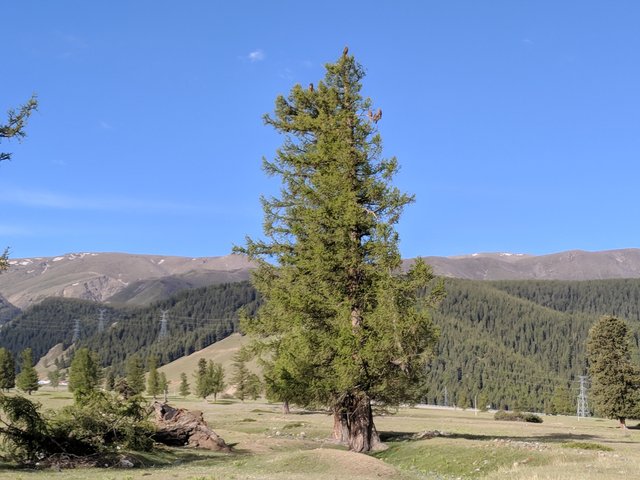 The other side of east Tianshan (东天山) looks like Switzerland (or New Zealand)
Let's be Friends
With WeChat so prevalent here, you can do almost anything on the app be it to pay someone, add a new contact or share your amazing photos. Instead of asking for someone's number, you will instead say "Do you have WeChat?". Almost everyone we've met on the road has asked to connect on WeChat so they can follow our journey. We rarely hop on Facebook anymore because it is too much hassle in China.
By the way, do you have WeChat? Add us using our ID MATTY-A and phengtaing
Barkol Lake
On Day 73 we met three Chinese cyclist taking the northern route towards Urumqi for the cooler climate like us. We ended up cycling with them, sharing food and stories, and eventually camping together up until Urumqi. At Barkol Lake we arrived just in time for sunset and found a camping spot near the lake amongst Mongolian tents.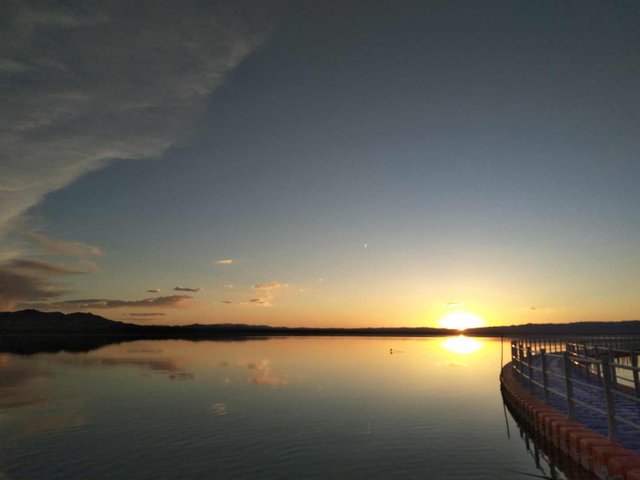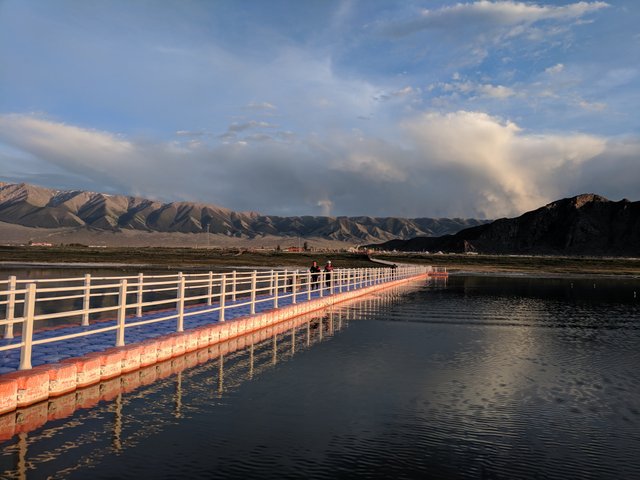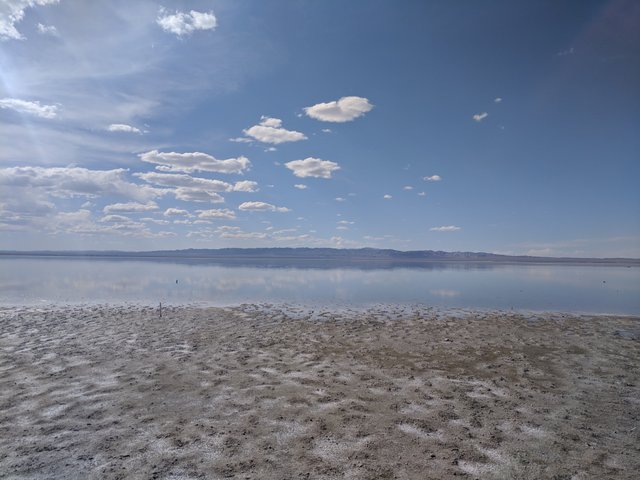 Sadly after we returned from taking pictures the police showed up and said it is unsafe here and we are invited to stay at the police station for the night. Our Chinese friends were able to stay or come with us. We all packed back up and followed them across town to the station. Can't complain because the compound had a toilet and flat ground! But didn't get to bed till midnight after having to move.
Posted using Partiko Android