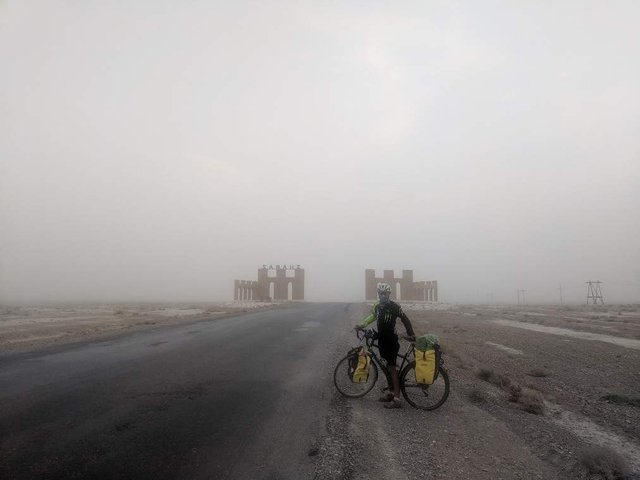 The visa we had applied for gave us only five days to cycle over 500 km from Farap (Uzbek side) to Sarahs (Iran side).
By share luck, we met Markus from Germany again at our last camp spot before crossing the border. He travels in a campervan with his cute Italian dog "Vez". Knowing the next few days will be tough going through the hot dry desert, we happily joined Markus for a day and a half in Turkmenistan.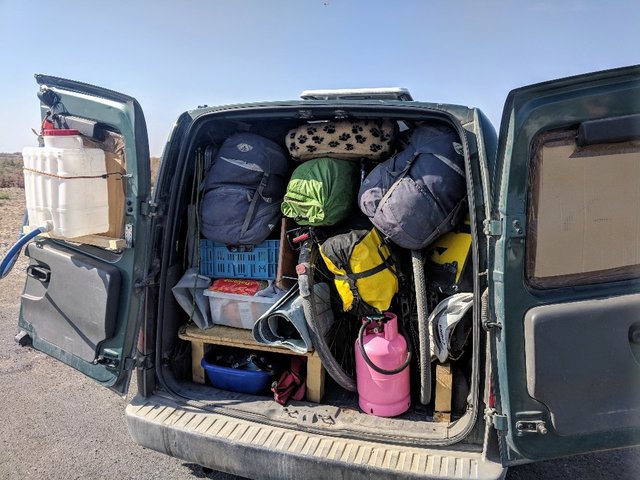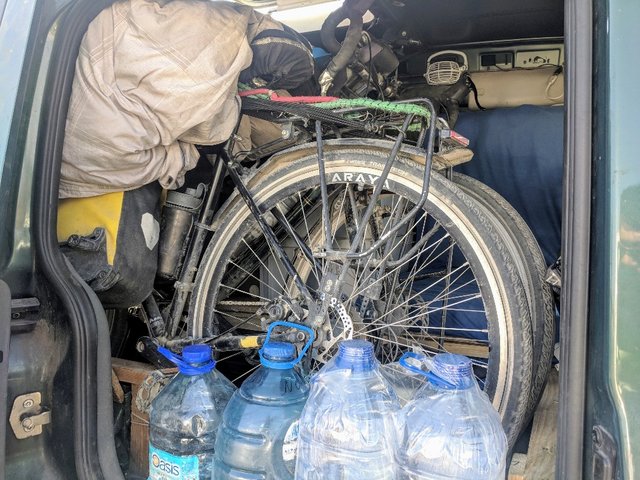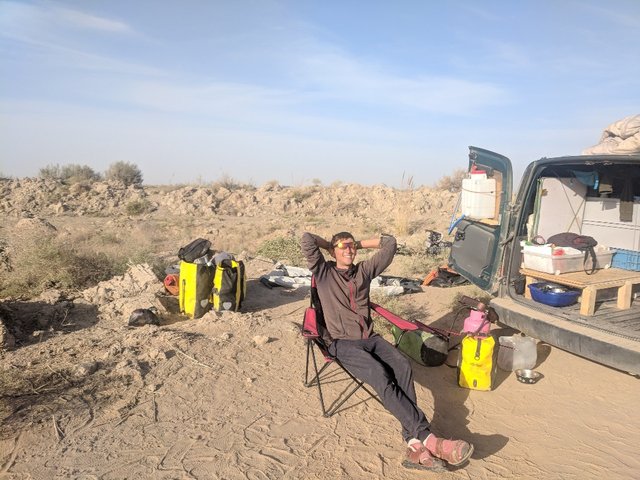 Matt enjoys glamping very much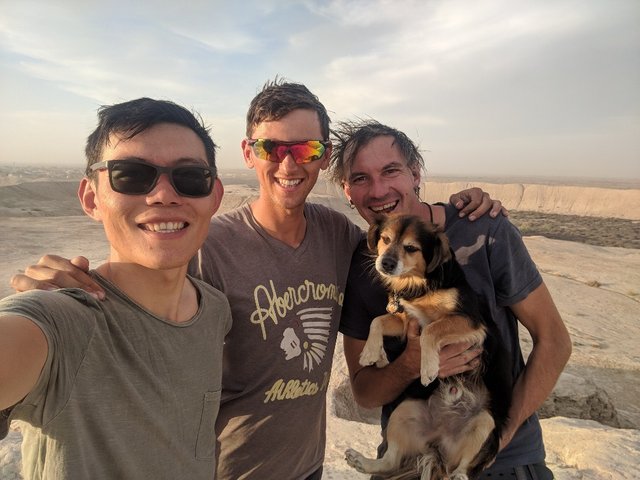 Transit Visa Uncertainty
We waited over 2 weeks to receive the result of our visa application and all we got was an email with two "codes" to show at the border. The website Caravanistan suggested this can work, but if their system don't have your code, you'll be stuck in no man's land or get deported. We assumed the best and headed into Turkmenistan with two little codes and cash.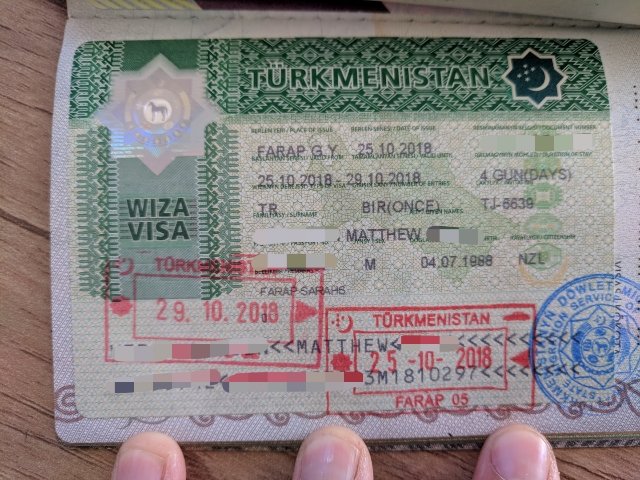 The Turkmenistan Farap border was modern with computers and finger scanners. We gave the code, paid many mysterious additional fees we didn't understand, and got our bags scanned.
Markus waited for us on the other side and we loaded our bikes into his campervan. Pheng was busy patting Vez.
Speak Russian?
Boy were we glad to have a ride to pass through the first day. It was mostly desert and barely any place for shelter. Traveling was different in a vehicle and we had different set of problems. Police speed cameras are set up for making money – they'll put a 30 km/h speed limit randomly and catch many people to fine. We got stopped more than 5 times, and learned the best strategy is to say "No Russian" and insist on paying at the bank. With the language difficulties, they let us go straightaway and drop the "fine".
Too good to be true
The currency is unstable and unfortunately you have to go to the black market to exchange money. The people at the borders holding out cash and shouting "exchange" are predatory and we only used them to learn the value. One offered 1000 soms ⇆ 1 manat. We said no thanks and carried on.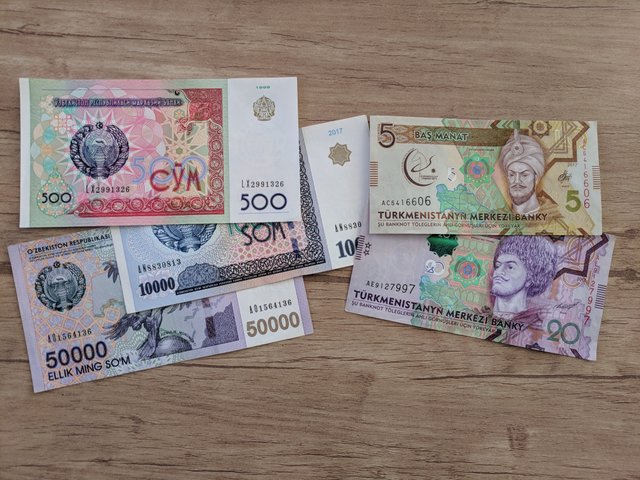 Left: Uzbekistan som. Right: Turkmenistan manat
We asked a truck driver between the borders to exchange money and they gave us a decent rate of 1000 soms ⇆ 1.9 manat. The difference meant we had a home rate of $1 NZ to 10 manat, instead of 5.
In Mary, we went to a market for lunch. It was incredibly cheap for us and we couldn't believe how it could be:
Small kebab wrap is 9 manat

Ice cream waffle cone is 2 manat (or 1 for normal cone)

Bread is 3 manat

Fizzy drink 1.5 L is 3 manat

Fruit juice 1 L is 8 manat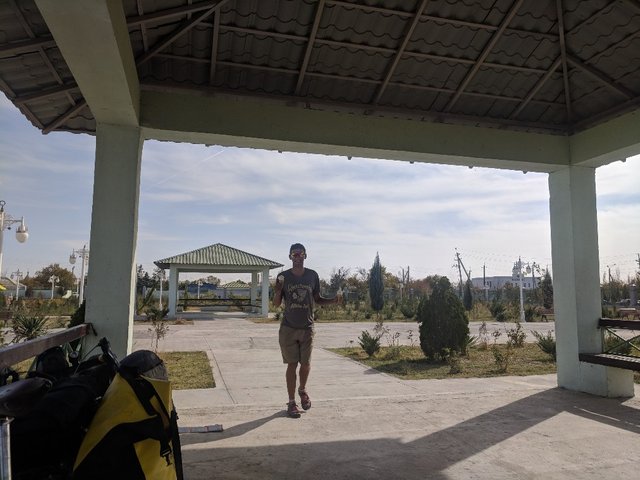 We were living off cents!
No Visitors, or lack thereof
Many people in Turkmenistan asked us why we came here. They probably don't see many tourist in small towns and villages. It is really expensive to get visas here, so either tourist go to the capital or pass through quickly on their transit visa.
Nonetheless, the people are still genuine, kind and curious about our visit. The government may not be so open, the people on the ground are so welcoming.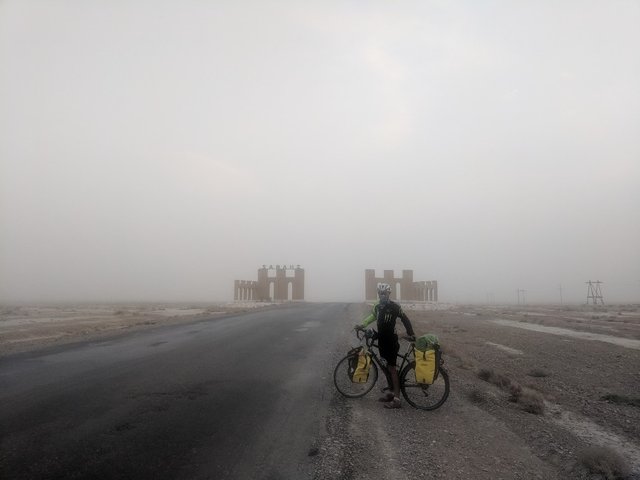 In Sarahs we had a dust storm
We arrived in Sarahs with strong tailwind. Due to the stormy weather, we decided to stay in an accommodation instead. At the shop we asked the kid running it for a guesthouse but he said there was none. However as he didn't speak Russian we thought there may be some misunderstanding as we were in a fairly large border town. Surprised, we asked a nearby local who some Russian who confirmed this and offered his home. It was getting cold and the wind continued howling so we accepted.
The next five days it rained... Unusual for the desert. We stayed with this family for two days before our visa dictated our departure.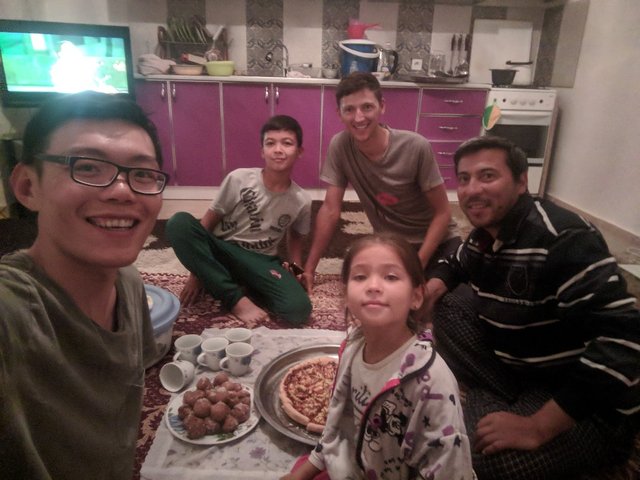 This fun family welcomed us into their home

It really is a shame the visa application process is so daunting and expensive. The people here could do with more visitors.
Posted using Partiko Android