We took a cycle ride from Hulme End to Waterhouses on the Manifold Trail, Staffordshire, UK. We found a Tea Junction tea room near the Visitor Centre and also a cafe at Wetton Mill. The route is of the old Manifold Valley Light Railway which operated for passengers and goods from 1904 to 1934. A few years later it was reopened as a walking and cycling route.
It was a bit chilly when we set off but the sun came out and it became a pleasant day.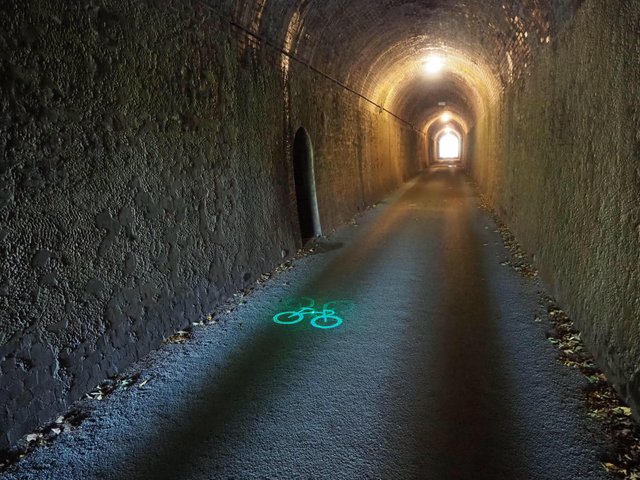 We cycled through the valleys of the Hamps and Manifold rivers via Ecton. There is a 2 mile section from Wetton Mill to the 100 metre long Swainsley Tunnel. Love tunnels!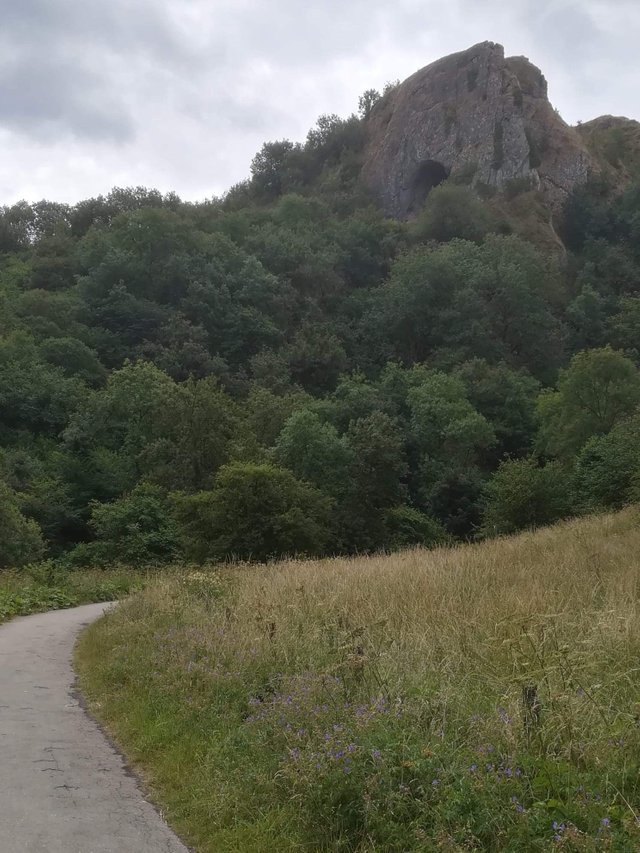 We also saw the imposing Thor's Cave up on the hillside. This is a natural cave in the limestone crag and popular with tourists. There is also part of an old corn mill just over the bridge where you can stop for a break and a sit by the river to feed the ducks.
We had to do a slight detour due to road maintenance but ended up going through a very shallow ford, which was good (or perhaps it was a deep puddle). Who knows! 😁
At the end, we stopped for a short while besides the old signal box for a chocolate break. There's two pubs close by if you want a pint! There is also a cycle hire shop at the farm close by.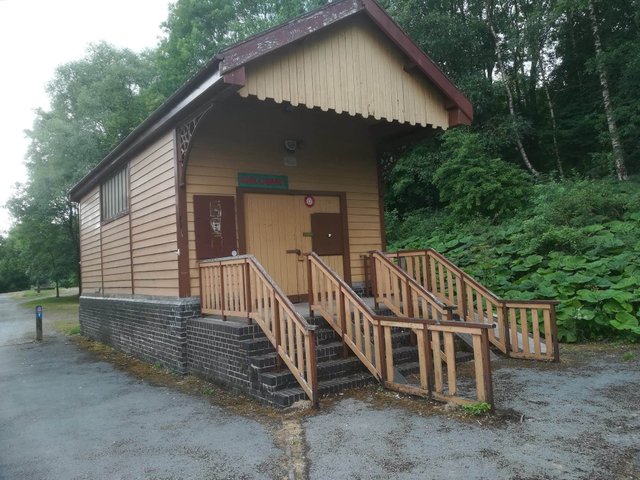 The cycle ride was approximately 8 1/2 miles long and quite flat. We did the return trip so I was tired so had a welcome coffee at the end. For a 60 year old my fitness level isn't too bad so quite pleased I finished the route. A good day.