CyClean, a Movement for all Species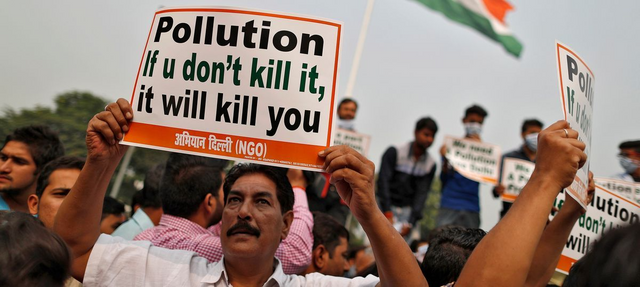 "Never doubt that a small group of thoughtful, committed citizens can change the world; indeed, it's the only thing that ever has." The words of Margaret Mead appear to be a universal truth in our day and age. A group of focused, determined individuals have the potential to steer nations and even all of mankind in the right direction. We've witnessed this time and time again with technology, culture, and music, with groups taking charge and bringing joy to the world through their commitment. On the environmental front, organizations have risen to protect our planet, but the world has yet to seen anything as innovative as CyClean, a blockchain based project that rewards users with something more than a "Well done" sticker. CyClean can and will benefit all living things on earth. Let's dive into who and how CyClean can help.
You, Me, Our Children
Yesterday, we discussed the lives that are suffering due to hunger. Millions of children are dying yearly, and studies show that 16,000 children die form hunger every 5 seconds. We have often reported about the dangers of air pollution and the effects of air pollution on our bodies. According to a study of children in Boston, children's cognitive functions are negatively impacted because of air pollution. Another study reports that air pollution affects children similar to the way that smoking mothers destroy their children's health by sucking on their cigarettes. That is a frightening concept. And that is why CyClean, a small group of thoughtful, committed citizens, has gotten together to offer a solution.
As explained in our previous post, CyClean's products allow for anyone, regardless of age, sex, social status, and religion, to join our clean ecosystem and be rewarded. By joining the CyClean movement, participants receive CyClean tokens, which can be traded in the market for money that is used to buy food and water. Also, CyClean's products clean up our air. Our zero emissions policy is applied to our electric transportation vehicles, which means we produce zero pollutants that slowly but surely kill us. I can show you the numbers, but it is hard to relate if I don't give you examples of how bad the problem is. To prove to you that air pollution affects us and our children, let's take a look at this photograph of a young girl.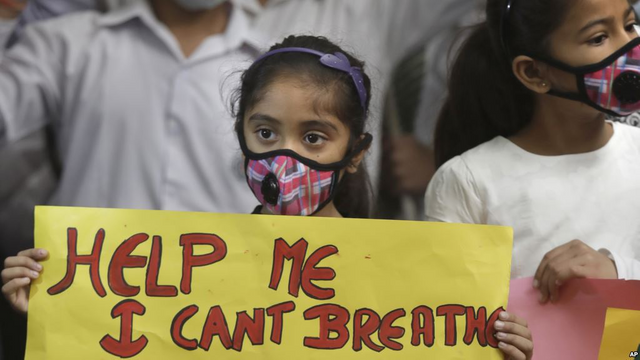 Source: https://www.voanews.com/a/unicef-says-toxic-air-puts-seventeen-million-babies-brains-and-lungs-at-risk-/4151259.html
"Help me I can't breathe." An Indian girl holds a poster in her hands as she stands along other girls in a protest against air pollution. Her mask leads us to believe that the air quality is so bad that she needs a mask to protect herself. When I see images like these, I cannot help but think about the severity of the situation. How bad is that a girl, who should be playing with her friends, is protesting for environmental change? We do need change.
Our Animals aren't Safe
As human beings, I believe we have the responsibility to care for all species. Animals and plants too are victims of mankind's distasteful habits, whether we choose to accept this truth or not. Why is air pollution a threat to the critters of the earth? First, animals with lungs are exposed to the risk of lung cancer when they inhale polluted air. In this way, some animals are not unlike humans. But the range of victimized animals expands when we observe the water cycle. Precipitation falls from the sky, but in addition to water, smog is carried down to strike the surface of our earth. Water flows into our lakes, rivers, and oceans as poison seeping into the homes of sea and land creatures. Dirty water is ingested by animals that do not have water purifiers like we do. Fish are directly in contact with water, so you can only imagine how much they are hurting. Again, why don't I let a photograph do the talking.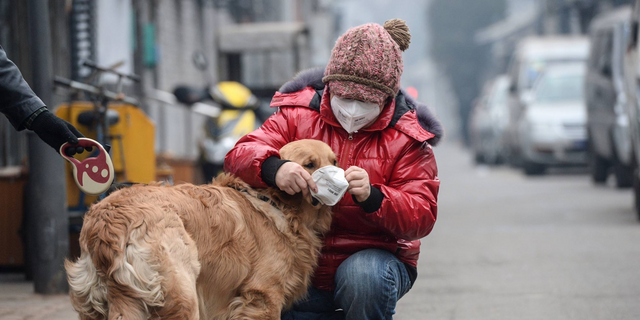 Source: http://www.sixthtone.com/news/2050/british-snout-masks-protect-chinese-dogs-air-pollution
Smog is a major problem in China, as it is in other countries. So severe is the air quality that pet owners are purchasing snout masks for their beloved dogs. Dogs too suffer from lung health issues when exposed to unclean air. I too have a Maltese at home, and I'm afraid to take him out for a walk when the smog levels are high. We need to take care of our animals, not just ourselves.
CyClean, Committed to Cleaner Air
We at CyClean are a small but expanding group. We have just taken our first steps in improving air quality in all countries, small and big. CyClean will continue to host events raising pollution awareness, cleaning up trash from our neighborhoods, and appointing ambassadors like Miss CyClean to let people know about the state of the earth and inspire them to take action. We start off as a small group of thoughtful, committed citizens, but with your help, we believe we can accomplish so much more in a shorter period of time. Join CyClean. Let's make a cleaner world for all species.
[ For more information about CyClean, please visit our website at ☞ https://cyclean.io ]