An Introduction to EOS.CYBEX
Hi, fellow EOSers! EOS.CYBEX is an experienced team dedicated to EOS project incubation and community development. After careful consideration and thorough plan-making, we are now well-positioned to run for one of the EOS supernodes. EOS.CYBEX aims at providing a myriad of one-stop services for all DAPP developers based on the EOS platform, including testchains readily accessible to developers, and sophisticated test tools and services. In addition, we boast various blockchain project incubators set, and already operating, in Shanghai, Tokyo, Singapore, Dubai and Hong Kong, covering a larger area than all our competitors, not to mention more incubators to be set in London, New York, Switzerland and Silicon Valley according to projections for this year. Cybex, a decentralized crypto-asset exchange based on Graphene technology, guarantees sufficient liquidity for the crypto-assets of EOS developers. Below, we will detail our mission, team, roadmap and our capabilities to nurture the EOS community.
I. Summary
EOS.CYBEX is a community specially built for EOS, its fountainhead Cybex, basing China, a decentralized exchange adopting Graphene technology. The latter was launched on 26th.Feb.2018 and has already had considerable influence in the Graphene circle. It is said in the white paper of Cybex that Cybex Exchange will also transfer onto the fundamental chain after it is put into use. As a Graphene technology practitioner, we are experienced in tackling all sorts of problems one may encounter during the development of Graphene-based products. As an Exchange operator, we master almost every essentials and obstacles in the life cycle of a blockchain project. As a keen observer in the blockchain industry, we are fully aware what a dynamic DAPP ecosystem means to the bottom public chain.
From the technology aspect, we will run a complete test chain, provide a sophisticated testing environment, digestible developing tutorials, and other technical supports, to facilitate the development of outstanding DAPPs on the EOS platform. From the operation side, we have already established blockchain project incubators worldwide, providing developers in with access to free office environments, communication platforms, technical guidance and full financial support from our established of foundation. As a result, their focus will be on the development and landing of projects. From the liquidity aspect, Cybex Exchange can push forward token listing and circulation for those excellent EOS projects. We expect that, from the aforesaid three aspects, EOS.CYBEX can empower EOS developers, the EOS community and EOS's endeavor to make the world a better place.
Our Mission
Of the community, by the community, for the community
II. Why Us
(1) Incubators in operation worldwide
Shanghai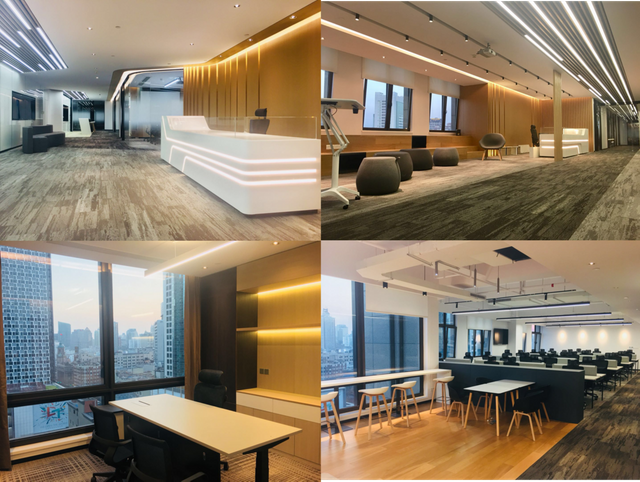 Tokyo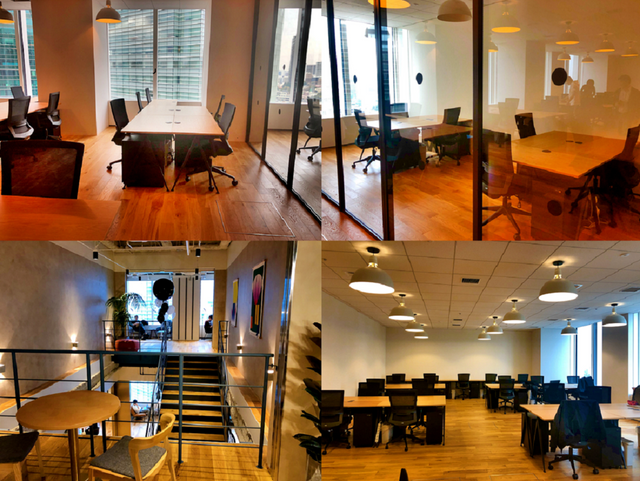 Hong Kong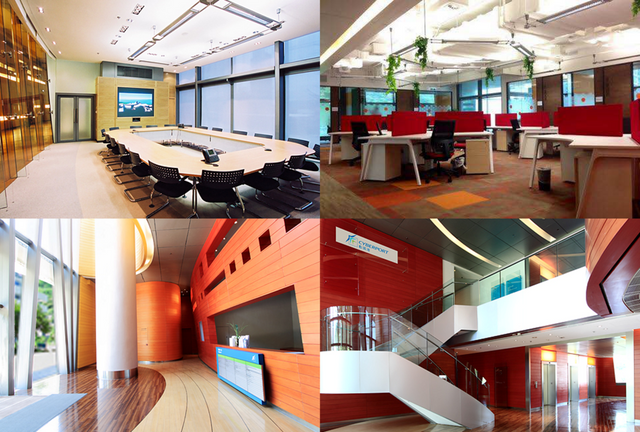 Singapore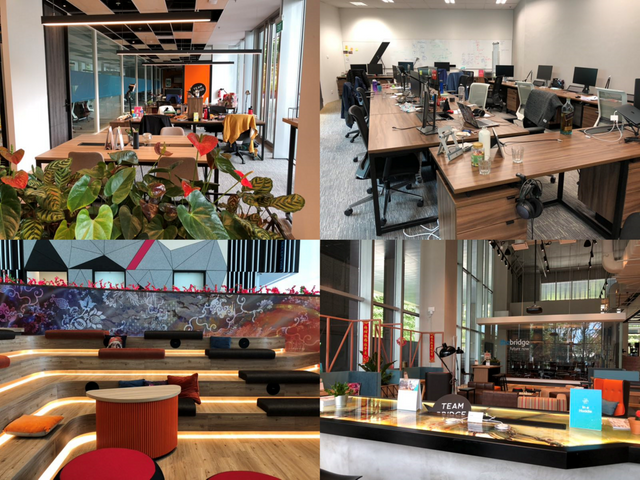 (2) Affiliated serious media coverage on blockchain industry
Longhash http://hack.longhash.com/#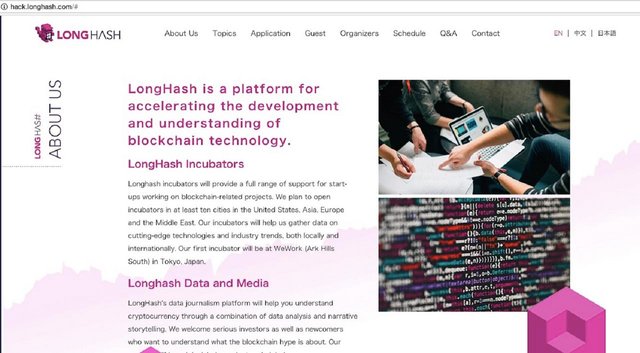 ChainB http://chainb.com/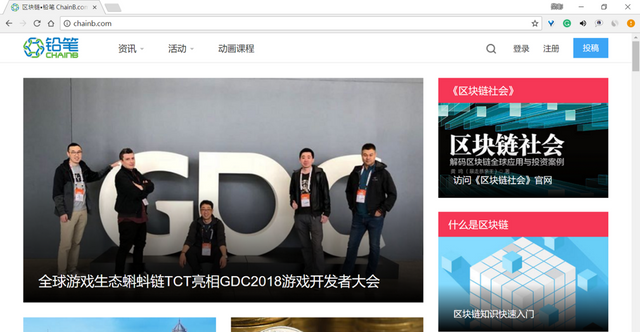 (3) A decentralized Exchange Cybex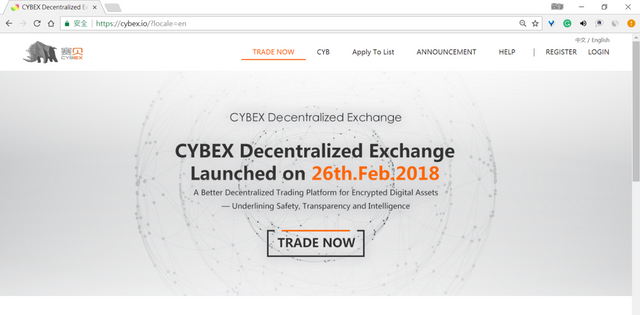 (4) The world's first cold wallet designed for EOS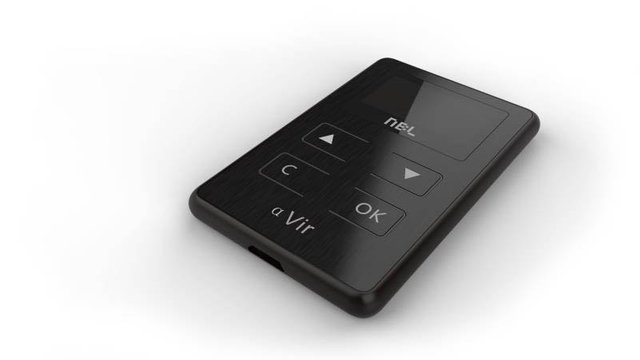 b/)
Nebula Wallet is the first hardware cold wallet backing EOS, CYB and BTS simultaneously, using the same signature algorithm and JSON transaction pattern as BTS. It is compressed and encoded into a binary stream through the LEB128 compression algorithm. The Nebula hardware wallet performs ECDSA signature algorithm with secp256k1 curve on the binary stream, while analyzing key data structure (receiver, amount, commission, etc.) and displaying it on hardware screens for users to confirm. Compared with traditional software signature method, Nebula dramatically increases the security, and ensures that private keys are completely generated by True Random Number Generator of the hardware and are permanently unreadable.
Compared with other BTC/ETH hardware wallets in the market, EOS hardware wallet prevents replay attack by validating the timestamp in transaction patterns, while BTC by UTXO and ETH the nonce. Moreover, transactions happening on EOS are rather big in data volume, which will translate into a problem in embedded devices like hardware wallet, for the length of signature accounts hugely for hardware storage capacity. While Nebula Wallet, taking advantages of the feature of Hash Function, optimizes the system by separating then inserting Hashes. Whereas in the world of BTC, this method is not applicable due to ScriptSig and the situation that flexible data structure is put in the input data (instead of output data).
(5) VaaS, the First Formal Verification Platform for EOS in the World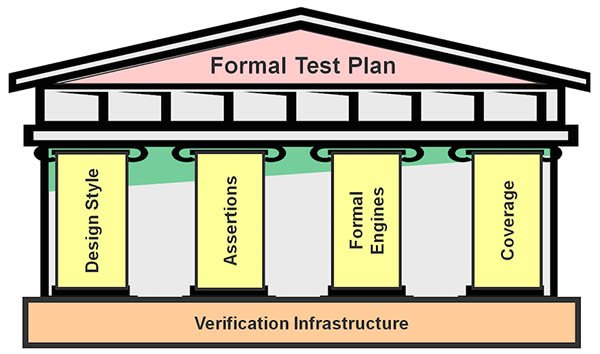 Formal Verification, simply put, is conducting specification, development and verification by mathematical tools in accordance with one or more formal specifications of properities, using mathematical methods to prove or falsify the correctness of a system. Formal verification can facilitate understand and analyze the system in full measure, and examine as much as possible the inconsistency, ambiguity, incompleteness, etc. in it.
With a string of safety incidents erupting in DAO system, Parity Wallet, Coincheck, etc., safety issue has become a new technical difficulty in the development of blockchain platform, particularly smart contract. In order to tackle this problem, scholars and researchers at home and abroad agree that formal verification is a rather effective method to enhance the safety of blockchain ecosystem and smart contract. Therefore, a formal verification team led by Prof. Yang Xia from UESTC(University of Electronic Science and Technology), which is both shortlisted in "985 Project" and "Double First-rate universities", has successfully developed Vaas through 2 years of assiduous research. Vaas is a highly-automated blockchain formal verification platform which can conduct formal verification to the functional correctness and safety of mainstream blockchain platform, e.g. EOS, Ethereum.
As world's first formal verification platform backing EOS, VaaS utilizes a myriad of verifying methods, boasting several advantages like high effectiveness, high degree of automation, low artificial participation, the compatibility with fundamental high-capacity blockchain platform. Recently, VaaS's focus has shifted to the formal verification of EOS blockchain platform. It now can provide comprehensive formal verification services, including the verification of EOS smart contract, and the formal modeling and verification of EOS sandbox and consensus mechanism.
III. Core Team
JAMES GONG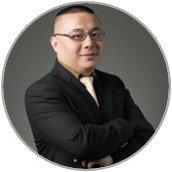 Founder of ICOAGE (formerly the largest ICO platform in China) and ChainB (the largest Chinese blockchain media). James has been a leading blockchain and cryptocurrency evangelist and key opinion leader in China since 2012. He has helped to translate innumerable blockchain related articles and whitepapers into Chinese, as well as having authored many books on blockchain, including "The Blockchain Society", "Blockchain – the New Economy's Blueprint", and "Cryptocurrency".
YAN FENG CHEN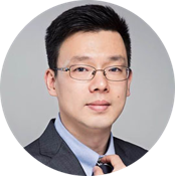 B.S. and M.S. in EE from Shanghai Jiaotong University
Founder of Nebula, co-founder of ICOAGE and Cybex
A veteran practitioner and investor in blockchain industry with engagement in varied blockchain projects and insights in the industry
Joe Guo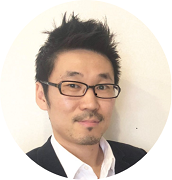 Joe received Electrical Engineering degree from National University of Singapore in 2005 and master degree from University of Birmingham in 2007.Project Manager of Wuhan Metro. The Co-founder and COO of Apowo Networks Co., Ltd., who lead the company to be NEEQ-listed (National Equities Exchange and Quotations). Now Joe is the CMO of Cybex.
JIANBO WANG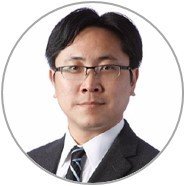 Formerly Director of ETF and China Risk trading at Deutsche Bank Asia, VP of ETF and Equity derivatives trading Citigroup Asia, VP of Equity derivatives proprietary trading at Credit Suisse. Jianbo is familiar with global financial markets and derivatives trading and has a deep understanding of ETF and other innovative financial products. He received both a B.S. and a M.S. in Electrical Engineering from Stanford University in 2003 and 2005, respectively.
CHRIS DAI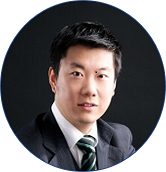 Chris has a broad range of business management and investment experience. He is the co-founder and CEO of Leland Capital, a cross-border investment fund between China and Japan. He was formerly the COO / CIO Yixing SCM (a logistics provider), a consultant at Accenture, and co-founder of multiple ventures. Chris was one of the earliest investors in Bitcoin and Ethereum in China. He received a B.A. in Management and Science Engineering from Stanford University in 2004.
Emma Cui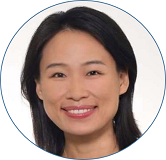 National University of Singapore / MIT Master of Science (2006)
Nanyang Technological University Bachelor of Materials' Engineering (2005)
Digital McKinsey, McKinsey & Company, Experienced consultant (2016 – present)
Helping South East Asia based companies (particularly FIG) driving digital transformation
ANZ Bank, Generalist Banker Program and various Roles (2010 – 2016)
A senior consultant with more than 10 years of experience in finance industry, helping many potential entrepreneurs and enterprises on the strength of her unique understanding and insight of finance industry, especially fin-tech field.
Penny Yip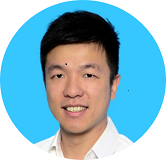 M.S. Electrical and Computer Engineering;
Dept. of Electrical and Computer Engineering, Northwestern University;
B.S. Computer Sciences, B.S. Enterprise Management Dept. of Computer Science, Tsinghua University
An employer of JPMorgan Securities, Hong Kong
Highly skilled developer in Financial Technologies, including low latency/high resilience computing, hardcore understanding on C/C++, Assembly level performance tuning, Exposure to hardware architecture, Strong Algorithm / Data Structure design.
Hilbert WANG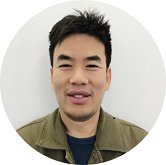 /)
Doctor of Computer Science, Shanghai Jiaotong University, Academician of Chinese Academy of Sciences
Previously worked as a Software R&D Engineer at Microsoft, Honeywell, and other well-known groups
He has an excellent command of programming languages such as Perl and Python. He has more than ten years of experience in Android software development, cloud disk development, and visualization. He has hosted large projects such as X86Disassembler, LALR Parser generator, and Android on Ubuntu.
IV. Investment Partner
Genesis Financials
V. Technical Preparations of Block Producing Candidates
Our server will run in Hong Kong.
We joined the public testnet on 03/25/2018, and our account name is eos.cybex.
Estimate of technical specifications and total expenditure for resources by June 3, 2018
Server Specification
1 x Cloud Node(Microsoft Azure D13 V2)
CPU: 8 vCPU Cores
RAM: 56GB
Network: 1000Mbps
Storage: Local SSD 400GB, Managed OS Disk 1TB
Estimated Monthly Cost: USD $711
Estimated scaling plan for hardware after June 3, 2018
We plan to host our service on two separate service providers, IBM Softlayer and Microsoft Azure, to ensure provider, cloud computing and internet network access redundancy.
Primary Server
1 x Bare Metal Node (IBM Softlayer BI.S1.H1000)
CPU: Quad Intel Xeon E7-4890 v2 (60 Cores, 2.80 GHz)
RAM: 1TB RAM
Network: 10Gbps
Storage: 4 x 800GB SSD (Expandable to 17 x 800GB SSD)
Estimated Monthly Cost: USD $6,058 / month
Backup Server
1 x Cloud Node (Microsoft Azure E64 V3)
CPU: 64 vCPU Cores
RAM: 432GB
Network - 30Gbps
Storage: Local SSD 1.6TB, Managed OS Disk 2TB
Estimated Monthly Cost: $4,688
We may add or switch to Google Compute Engine into the backup server portfolio once it's available in Hong Kong later this year to provide extra redundancy.
VI. Community Development Plans, Before June 3rd Roadmap
Early April, to set up EOS.CYBEX foundation
Early April, Shanghai meetup
Middle April, Singapore meetup
Middle April, Tokyo meetup
Late April, Dubai meetup
Late April, Hong Kong meetup
Middle May, to release Eos tutorials for developers
Late May, to launch Eos test chain.
VII. Community Development Plans, After June 3rd
● Dedicated zone for EOS digital assets on Cybex exchange
● Continue a meetup in the global range
● Special zone for developers' community on Longhash
● Special zone for EOS developers' community on Chainb
● Establishing a EOS developers' community inside the incubators
● Releasing the official website for the EOS project, and continuing to update the progress made in all areas in addition to the EOS activity notices
VIII. Social media contact
Email : service@eos.cybex.io
Telegram Chinese : https://t.me/eoscybexcn
Telegram English : https://t.me/eoscybexen
Facebook : https://www.facebook.com/Eos-Cybex-2101336689881770/
Twitter : https://twitter.com/EosCybex
Medium : https://medium.com/@eoscybex
Steemit : Eos.cybex
WeChat : EOSCYBEX
Weibo : https://www.weibo.com/p/1005056510939464/home?from=page_100505&mod=TAB#place