New Comic Book Series about Cybercrime Debuts at HACK NYC 2018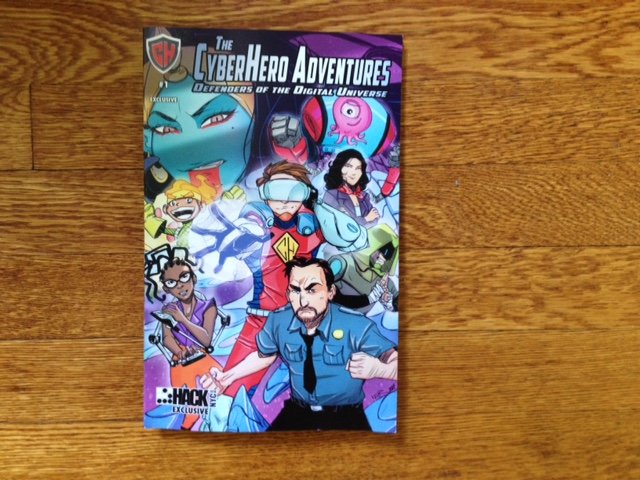 Gary Berman, marketing communications executive, founder of CybermanSecurity.org and cybercrime victim, shared the first edition of The CyberHero Adventures: Defenders of the Digital Universe series at HACK NYC 2018 in New York City on May 8, 2018.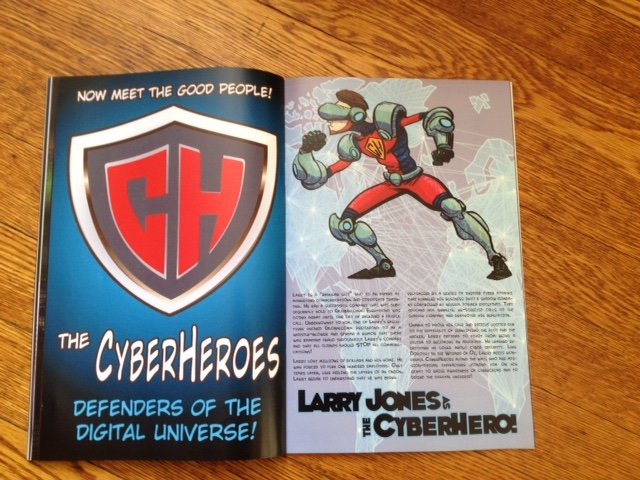 Inspired to educate people about cybercrime after Berman's former employees conducted a 15-year campaign of cyber attacks on his firm, Berman and a team of artists created The CyberHero Larry Jones; Super Agent K Keith Garcia; The Supercoder Tara Bight; The Defender Justina Jasco; The Cybersoldier Leonidas; Jack the Firewall; The Cyber Ninja Dr. G and The Internet of Things (IoT).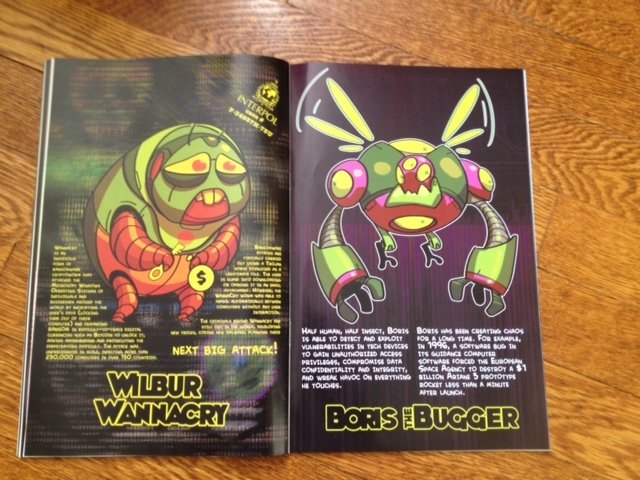 They combat the "cyber villains of the Dark Web": Queen Malory; Ivan the Identity Thief; Wilbur Wannacry; Boris the Bugger; Sonny the Social Engineer; Randall R.A.T.; Vernan the Virus and Phoebe the Phisher in scenarios designed to educate and alert readers about real-life hacking incidents that feature phishing and spear phishing scams, fake social media accounts and other malicious activities.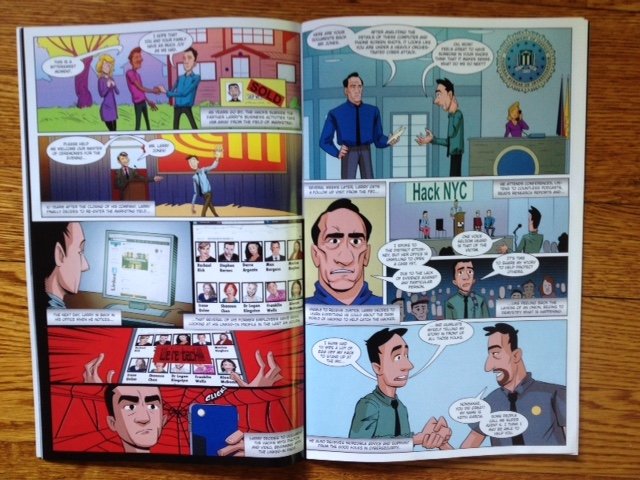 Published with the support The Critical Infrastructure Association of America—HACK NYC's organizer—The CyberHero Adventures details Berman's 15-year saga of cyber attacks perpetrated by a "Gang of 5" employees who spoofed his company's website, stole presentations and other company property, redirected phone calls, deleted or changed computer files and manipulated his texts and emails. They also spread false rumors about his firm and started a new company while they worked for Berman, who was in the hospital recovering from a torn ligament and blood clots.
These activities ruined Berman's professional reputation, prompted him to layoff over 100 employees and forced him to sell his home and left him with "exactly one penny in (his) bank account."
While he presented computer and iPhone screenshots of these former employees who accessed his LinkedIn account to the FBI and his state district attorney, he was unable to prosecute them due to the lack of evidence.
Click here to purchase a hard copy of The CyberHero Adventures: Defenders of the Digital Universe.
Contact Berman at [email protected] if you were a victim of cybercrime and you would like to share your story to help others.