How to use spirulina on my hair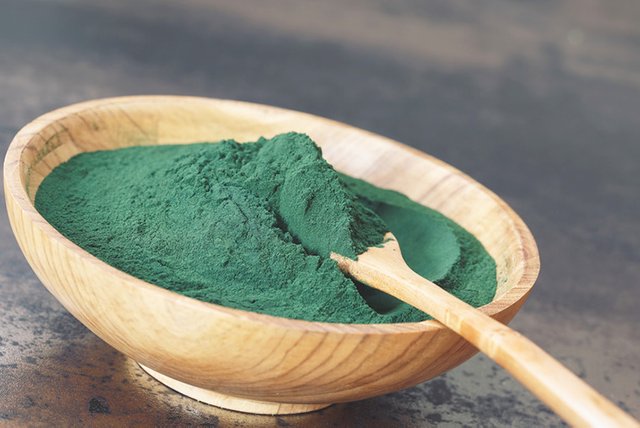 Good morning! I will talk to you today about a fashionable ingredient that I discovered a short time ago: Spirulina! Algae with multiple benefits, I use it mainly to take care of my hair. Discover my tips and recipes to use it well!
What is Spirulina?
Spirulina is a microscopic and millennial algae from various parts of the world (it can be found in India, Africa, Mexico and France). Spirulina has become a fashionable ingredient in recent years, and for good reason: it has many benefits, both in cosmetics in facials and hair care, and as an internal cure in the form of tablets to fight stress or make a revitalizing cure.
Rich in minerals, vitamin E, vitamin b6 and vitamin C, spirulina is also very rich in iron, protein, omega-6 and beta-carotenes. It has fortifying, revitalizing, anti-ageing, restorative and nutritive properties.
As a result of its growing success, the low-cost spirulina offered will often be of poor quality and exposed to certain pesticides (e. g. a spirulina from China) which will reduce its benefits and increase its toxicity. To choose a spirulina of good quality:
Choose spirulina as a powder or flakes of French origin. Learn more about the drying method and use dry and convective spray methods. Check the ingredients, the spirulina must be 100% pure and without addition.
Choosing a spirulina of excellent quality from organic farming is essential if you want to use it as an internal cure or in your fresh juices! I recommend the brand Flamant Vert for this use and Natésis for cosmetic use.
The benefits of spirulina on hair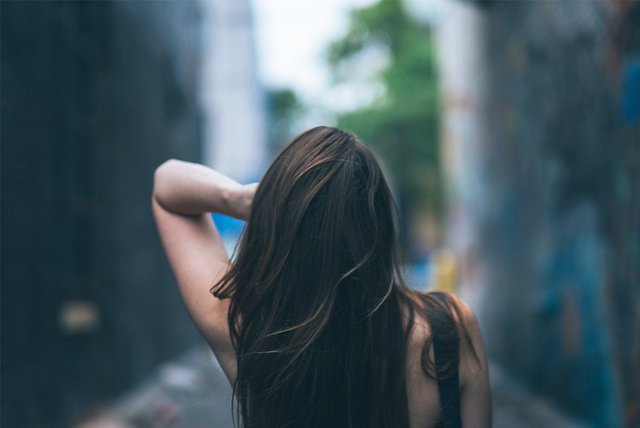 Thanks to its richness in iron, fatty acids and amino acids, spirulina integrated into its capillary routine makes it possible to:
• Reinforce dry, brittle, damaged or split hair, revitalize and strengthen them.
• Restoring texture and volume to fine hair
• Grow hair faster by improving blood circulation
• Combat hair loss by combining it with brewer's yeast or wheat germ.
• Redefine curls and moisturize them
• Protect hair from external aggressions
• Facilitate detangling and styling of hair, limits the use of straightening iron.
• Fight dandruff and itching and relieve sensitive scalp, etc.
How to use spirulina for hair
In hair mask
To stimulate hair growth and nourish it deeply, mix 2 to 3 tablespoons of spirulina powder according to your hair length with 2 tablespoons of castor oil and a brick of coconut milk. Leave for 1 to 2 hours then rinse!
As a moisturizing mask, I use it in addition to 2 tablespoons of spirulina mixed with 3 tablespoons of neutral henna, 1 tablespoon of aloe vera gel and organic vegetable yoghurt. You can also add vegetable oils such as jojoba, argan, avocado or coconut oil! I add a little water to make the preparation easy to apply with sometimes 3 drops of ylang-ylang essential oil or peppermint essential oil. I then leave it on for about 2 hours under cellophane or under a warm towel before rinsing. You can also let the mask act all night long to have beautiful hair when you wake up!
In anti-dandruff spray / redefinition of curls
To fight dandruff or bring a little spring to your curls, spirulina is a very good natural remedy! Mix 50ml of rosemary hydrolat with verbénone (dandruff) ylang-ylang or Damascus rose (curly hair) with 40ml of mineral water to which you will dilute 1 teaspoon of spirulina powder. You can also use rosemary essential oil at the rate of 3 to 5 drops incorporated in the preparation. Shake well before applying.
In shampoo or conditioner
Powdered Spirulina will fit perfectly into your own solid shampoo recipes or added directly to a washing or mask base. For a dose of shampoo or mask, add 1/2 to 1 teaspoon of spirulina and mix well before application!