Joy in color
Nature is beautiful in all its aspects, goes beyond life and is a source of inspiration for artists. It is surprising all the colors that we can find in the different species of birds in this case, the toucan that with its very peculiar beak full of many colors is too attractive.
Final Drawing.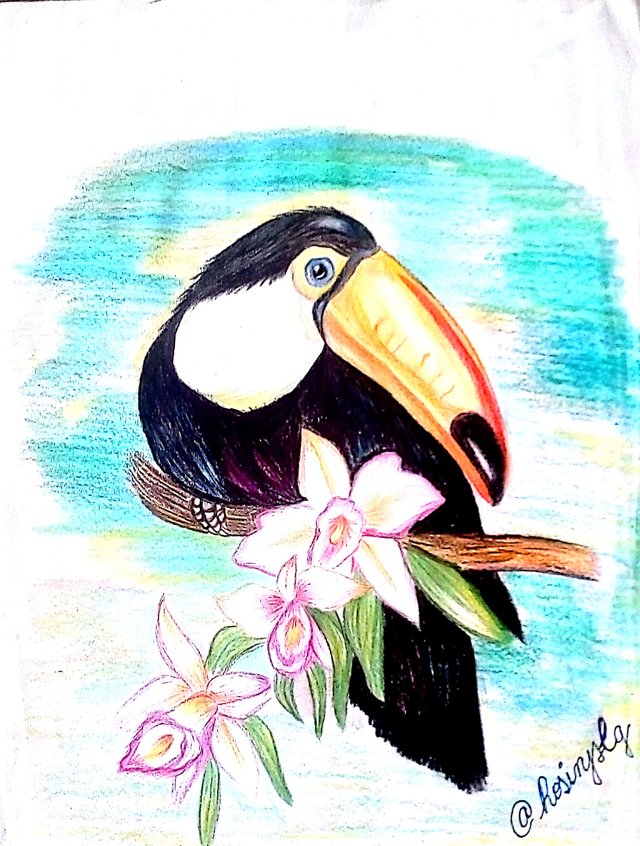 Step by step.
First I made the sketch with a 2H pencil with all the details I wanted in the drawing.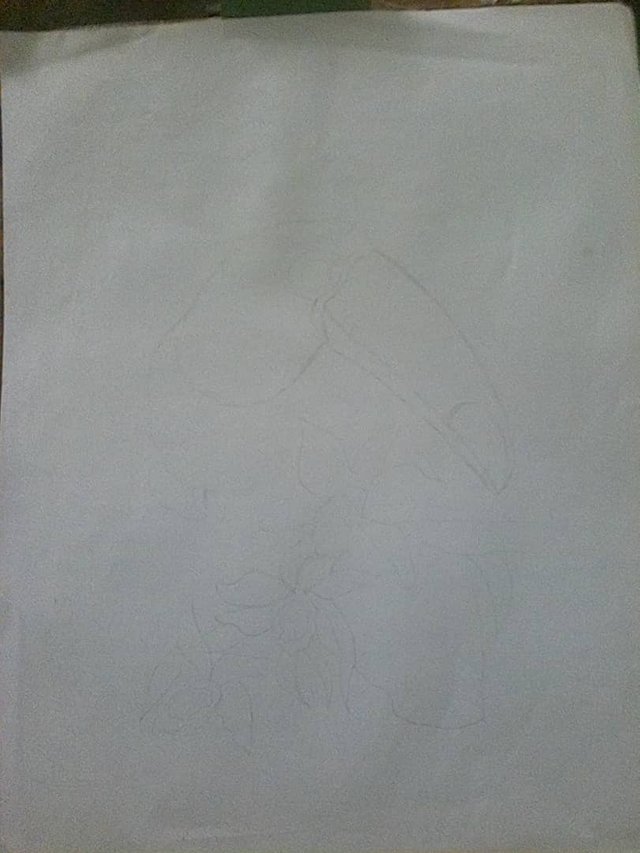 I applied the yellow color as background and to define the details of the peak apply the mustard color because it is a darker color.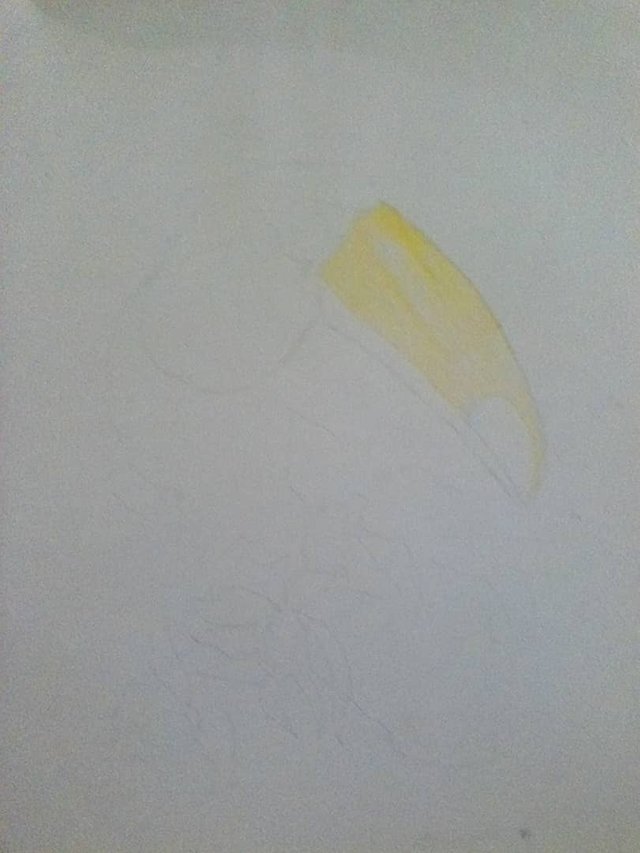 Then apply the color red and the color black leaving a white part to give the appearance of brightness. Apply the color gray on the head of the bird and with the colors turquoise blue and sky blue I made the eye.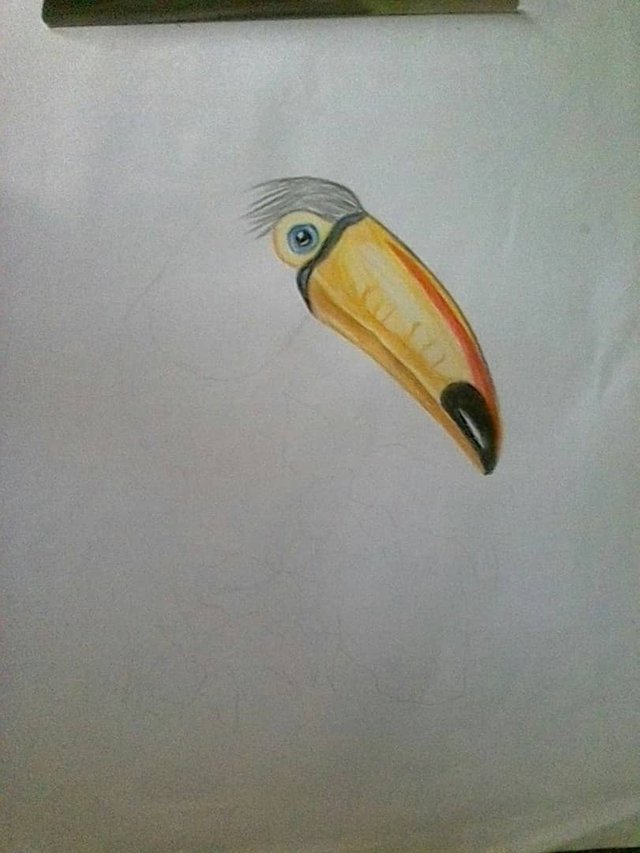 Then I completely applied the black color on the body of the bird and then I made the orchids with the colors violet yellow and orange to accentuate the details of the flower.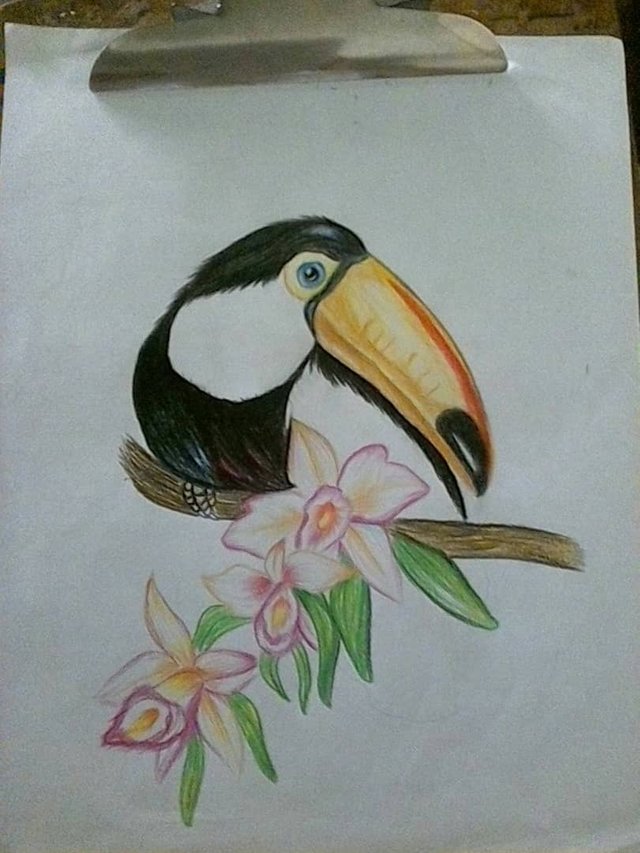 I hope you like friends! Thanks for your support!