Playing with perspectives #3
¿!What's UP my steemian's friends!? Today I bring you a new post of "Playing with perspectives." But this time with an additional element. I hope you like it.
This picture came to my mind when I was at my sound institute, since I always looked up I loved the view that was generated by being such a tall building. When I finally dared to take my camera there, I told a friend to be in front of my lens (in this specific case above him) and he accepted.
I must admit that it was quite difficult to take the picture. since it was very limited by space. But it was worth the effort. I really liked the final result.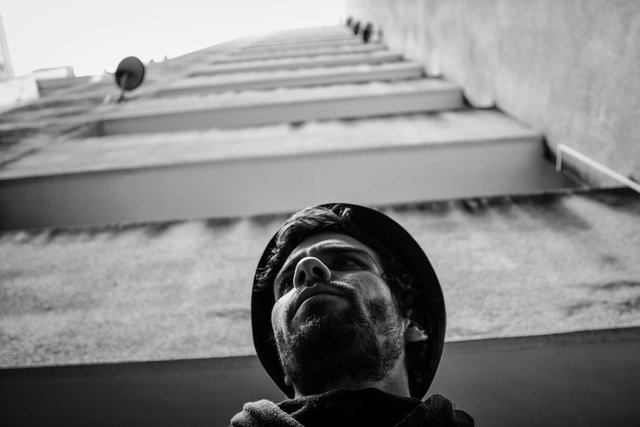 This photo was taken with my Canon Rebel XS with an 18-55mm lens
Shutter speed: 1 / 60s
Opening: f / 3.5
ISO: 200
I invite you to play different angles when you go to take pictures, other than the common ones, and I assure you that you will like the result you'll get.