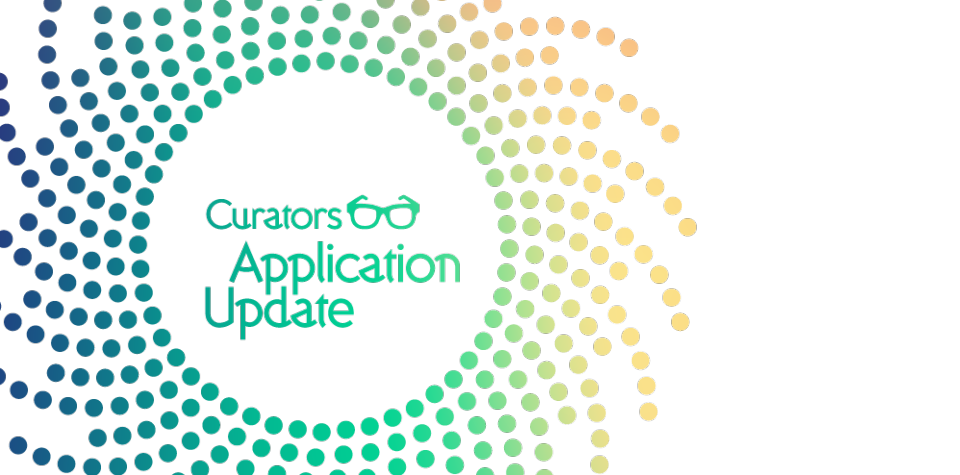 ---
Congratulations to all top curators for the week !
| Curator | Curator Score | Approval Rating | Post Submitted |
| --- | --- | --- | --- |
| jazzhero | 8.88 | 86 | 15 |
| hidden84 | 8.28 | 91 | 11 |
| hiddenblade | 8 | 100 | 8 |
| misterakpan | 7.95 | 85 | 13 |
---
Why am I showcasing top curators every week ?
As part of our efforts to recognize the top curators for Curie every week. For more information on how our curation works you can checkout http://curiesteem.com
How to Apply As a Curie Curator ?
Join us on our discord channel https://discord.gg/RPhWKet and make friends first

Only direct curators and top direct contenders (top curators mentioned in the previous monthly review published on the @curie blog) can recommend new curators, as well as any curator who achieved AR >=90%, CS >=25 on the previous monthly review.

There are also two independent mentoring channels for prospective curators. Contact points for these two channels are (Discord DM): @tamacvet#5482; and @randomwanderings#9929

Curie curators will evaluate you on your ability to find Curie worthy posts, as well as your ability to review submissions by other prospective curators and provide feedback.
CURATION LINKS CHANNEL GUIDELINES
Curators from outside the Curie organization are welcome to bring forward exceptional posting from undervalued authors (no self promotion here).

There will be no finder's fee paid out for this voluntary activity.

See the pinned notes here for some helpful tips and tools that will be useful for any curator.

One of Curie's missions is to build a community of curators. Curie curators have a lot of experience and may have tips, tricks and guidance to offer, particularly RE checking for plagiarism and reposts. This channel is a place where we can all learn more about curation together.

The former "Top Prospective Curator" role has been discontinued. Outside curators who regularly bring in quality posting and actively participate in the channel are still noticed and appreciated :smiley:
If you are not aware yet, our new submission platform is ready - we have moved from streemian to becquerel https://www.becquerel.io/ Submit your proposals on this link and let us know if you see any issues or have any suggestions. Only approved curators are able to submit links.
How can I find out more about Curie
You can visit our website and read our whitepaper. http://curiesteem.com

Join our discord and hang around with all the other curators https://discord.gg/RPhWKet

Find out who the top curators are and request a recommendation. If they have a slot open they would most likely be able to recommend you.
---
Updated Guidelines
Guidelines - August 16th
Verified and engaged authors only who have been consistent without much success of late. Focus is on new authors who have made few good posts, but haven't been discovered yet. Posts from the high REP authors have to be exceptional.
Posts must be more than 150 minutes, but less than 72 hours old, with maximum $5 pending payout.
Only original content. Articles, art, poetry, videos, recipes, etc. that appear first on Steemit. (I.e. no reposts of older work) Please check for plagiarism and reposting before submitting. Content must be exceptional and unique.
No Steemit-related, religious or political posts.
Submission limits are dictated by curator's performance the previous week, according to these tiers (the numbers below are weekly limits) -
AR =>85% and top 4 curators with highest CS - Unlimited submissions [Those with unlimited submissions will be required to maintain at least a 70% approval rate at all times, mid-week. Min time limit for top curators is 45 minutes.]
In case of a tie, curator who had higher CS previous week will be in the top.
CS =>2.5 but not one of top four curators by CS with AR > 85% - 15 submissions
CS <2.5 and new curators - 5 submissions
All curators are required to maintain 70% AR at the end of each calendar month regardless of the number of submissions. Curators with more than 5 submissions have to maintain 55% AR (this will be checked starting mid-month). Otherwise they may be restricted from proposing immediately. Each month resets on the last day of the month, 1500 UTC. Curators who had 15 submissions will keep the same limit if they maintain 100% AR with 2 or less submissions.
Direct curators and direct curator contenders may ask for a daily limit exemption.
Cumulative CS >250, AR >95 over 6 months earns a direct follow from @curie.
English posts only.
Finder's fee is 8 Steem per approved post.
---
Sub-community support list & updates
We are maintaining this list in every edition of Weekly Curie for transparency.