Upvote Shares Level 20 Curation Dividend Payouts & Progression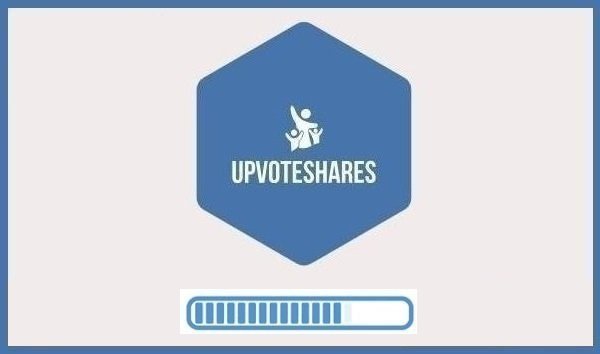 Upvote Shares is a curation project from @costanza that aims to provide Daily Upvotes to Steemians with Quality content that are in if for the long run. The program uses a fair model that is proving to be sustainable and scalable over time. More insights on the Model Mechanics can be found here.
---
The program pays out Curation Reward Dividends each time a new level is about to open up. This post contains the details for Level 20 along with a progression Report...
---
Upvoteshares Curation Project Update
A lot is happening again on Steem and Steemit with the Justin Sun takeover along with the last post on the @upvoteshares account getting downvoted by @ctime which I can understand but don't agree with whatsoever. There is a difference between curation projects and 'upvote circles' and I see many reasons why Upvoteshares is a curation project with strong fundamentals. Here are some facts in it's defense...
Systematic investment by the program
Each level STEEM is invested and powered up on top of what shareholders bring in. There has never been a power down and there is no power down planned. This means more SP is locked up which is a good thing for STEEM.
Post Quality Requirements
Only Steemians that bring something to the platform are able to be part of this project and there is a post quality requirement where it needs to be unique or bing something to Steem. Off course this is a thin line sometimes but I'm totally willing to take action in this regard and already cracked down on the program upvoting actifit shitposts.
SP Investment Requirements
Only Steemians that have SP invested (see terms & conditions) are allowed to be part of this project making it so that it's not about just leeching upvotes without a commitment to the platform in the longer run.
0% Self-Upvoting
This program never had daily post2mine posts and has 0% self-upvoting. All post include information about how things are progressing keeping everyone up to date.
100% Fair and Transparant
The model that is used is extremely fair and 100% transparent actually putting everyone involved first.
Supporting Minnows
This program supports new and smaller accounts as it works with sponsorships that have spread some love on this platform. In many of the previous posts, you can see messages of gratitude of the people that got sponsored and many have gotten more permanent upvotes by the program thanks to it.
...
---
Projects like @upvoteshares, @qurator, @steem-ua, ... serve a big purpose on Steemit because they give everyone a fighting chance to get at least something going with their blog. While manual curation has certainly increased after HF21, it is mostly limited to those who are inside the 'curation circle' bringing very specific types of content. This manual curation is also not scalable while projects like @upvoteshares are so please don't destroy them making Steemit a worse place in the process... Thanks!
---
Actifit Purge
I have been giving out many warnings in the past and now excluded Basic Actifit posts from being upvoted by this program. I 100% agree with the downvoters in the argument in case garbage is getting upvoted. With steemrewarding.com, I now have a good tool to ban specific tags and will browse the feed on a regular basis moving everyone that fails the minimum quality requirements over to steemrewarding. The general rule is for posts to have at least something Unique to them or serve a positive purpose for the steem blockchain. I will continue to monitor and adjust as we move along.
---
Level 20 Curation Reward Dividends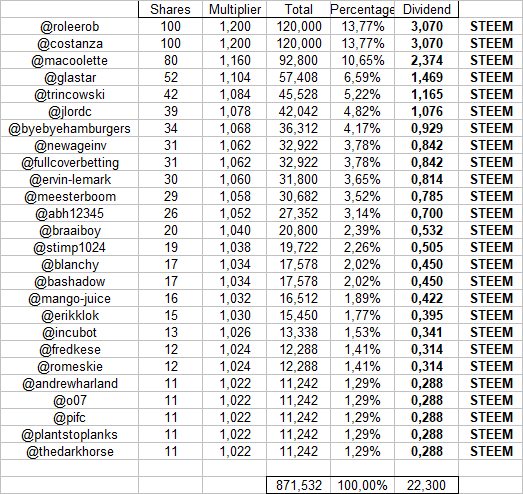 Every Shareholder that has 11 or more shares is getting part of the curation rewards with a multiplier up to 20% up to 100 Shares owned. All payouts should have been sent. As always, feel free to let me know if I made a mistake somehow...
---
---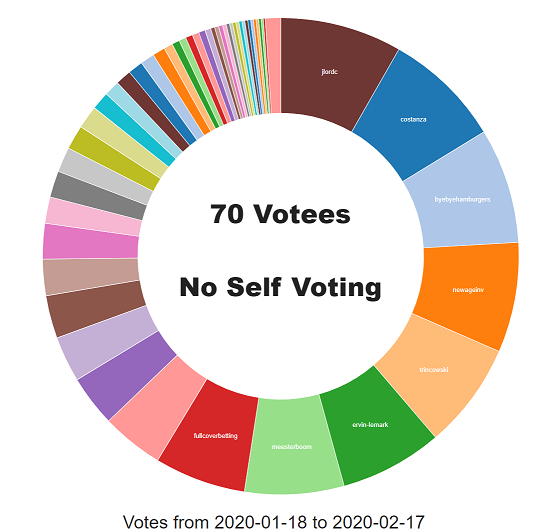 ---

| - | Level 17 | Level 18 | Level 19 | Level 20 |
| --- | --- | --- | --- | --- |
| Account SP | 4514 STEEM | 4806 STEEM | 5105 STEEM | 5439 STEEM |
| Total Shares | 900 | 950 | 1000 | 1050 |
| Saved STEEM | 221.330 STEEM | 228.480 STEEM | 235 STEEM | 249 STEEM |
| Followers | 359 | 364 | 370 | 377 |
| PAL (x2) | 704 PAL | 750 PAL | 790 PAL | 1040 PAL |
| SPORTS (x6) | 45k SPORTS | 62k SPORTS | 80k SPORTS | 210k SPORTS |
| LEO (x6) | 500 LEO | 500 LEO | 500 LEO | 500 LEO |
| DBLOG (x3) | 0 DBLOG | 0 DBLOG | 0 DBLOG | 1000 DBLOG |
---

Level 21 is ready to open up and I will do so next week. I'm hoping the downvoters will understand that is a legit curation program instead of a voting circle and they will leave it alone or give a response with some actual arguments.
---
I declined to post earnings for this one just as a respons to the downvotes. Feel free to post remarks, suggestions, questions in the comments below. Thanks everyone for the support & enjoy the Curation Reward Dividends.