When I wrote last week's edition of my Look What I Found! curation post, I mentioned something I didn't even realize at first: I listed some of the types of posts I was NOT going to curate that time, mostly because there are so many of them, and I'd focused on them previously. They included art, photos, and food. Food...??? When did I even write a curation post about food? Time to make up for it now.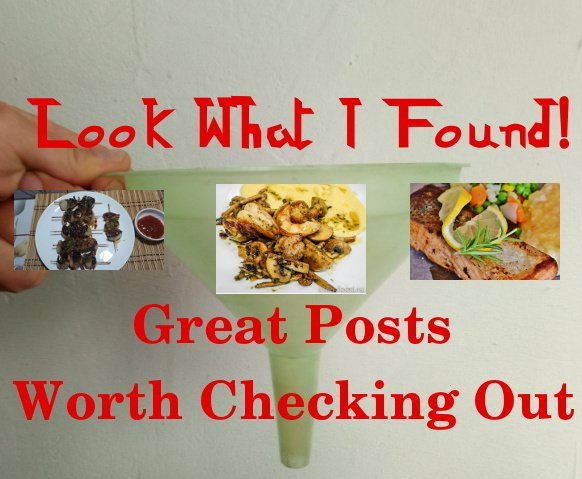 As it turns out, there is even a whole Foodie Tribe! Though their user interface doesn't seem to work, the posts can easily accessed through Steampeak. So looking at the newest posts, I'd like to pick three that meet my own criteria (it has to excite my taste buds, look like something good for my health, and be presented in mouth watering way), but also the ones of @pifc, since I want to use this curation as an entry to their weekly Pay It Forward Curation Contest. Among other things, this includes underrated posts by undervalued steemians.
In this bilingual post @healthrecipes shares a very simple salmon dish, which immediately perked my interest. Oh, do I love some good salmon! Whether cooked, fried, smoked, or even raw (oh yeah!), this fish is high up among my favorites. So it didn't take much to decide to curate this post. In fact, all I needed to do was to make sure it didn't have any disqualifying features, such as barely using any text, or heaven forbid, frying the poor salmon in canola oil!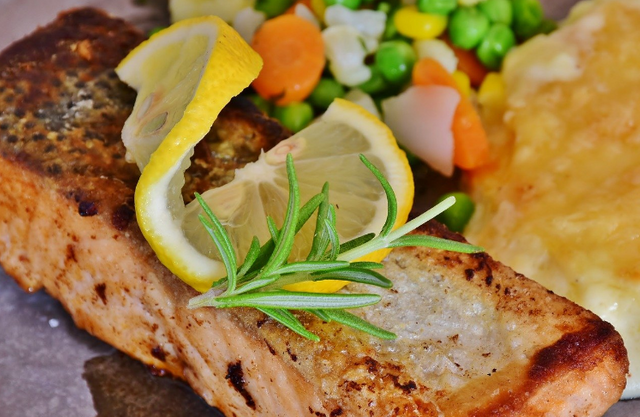 Fortunately, the choice of oil was good olive oil, and the author included a full recipe, complete with preparation time, both in English and Spanish! I was even going to praise his delicious looking photos, until I realized they were taken from the public domain. Nothing wrong with that, and the sources are all properly cited. Besides, it's more about the food itself, and the info on how to make it. And in these regards this post is highly recommendable.
Within less than five minutes I came across at least three different posts about grilled meat on a stick. They all got my appetite going, but only one met all the criteria for curation: this one by @bdfoods. Shashlik, a.k.a. shish-kebab is simply that: pieces of meat skewered on a short (or long) stick, to be roasted over an open flame, grilled over charcoal, or as in this case, pan fried on low heat.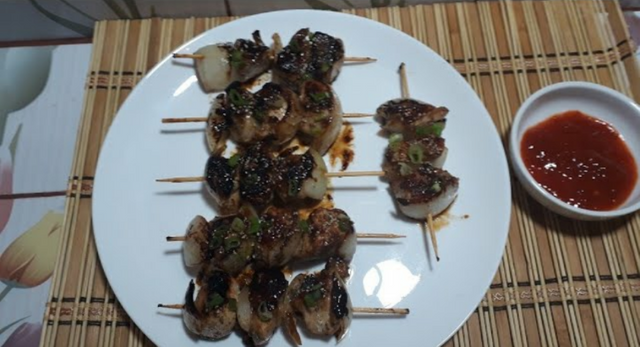 As always, the secret of the recipe is in the marinade. Sure, you can add veggies in between the chunks of meat, like the onion slices the author uses here, but to fill the meat with flavor you have to marinade it for a bit. The ingredients used are very simple, but they sound so delicious, I feel like making some of this shish myself...!
Finally, let me top the list of so much deliciousness with something truly superb: @blog-food is bringing us a recipe of a shrimp-mushroom dish in pesto sauce. Oh, even the words make me feel like trying some, but wait until you see the photos! In a step-by-step process the author is accompanying the preparation process with some high quality original pics. There's really not much I could add to this, as this post gives a whole new meaning to quality content! Please stop by and reward the author for such a visually stimulating culinary treat!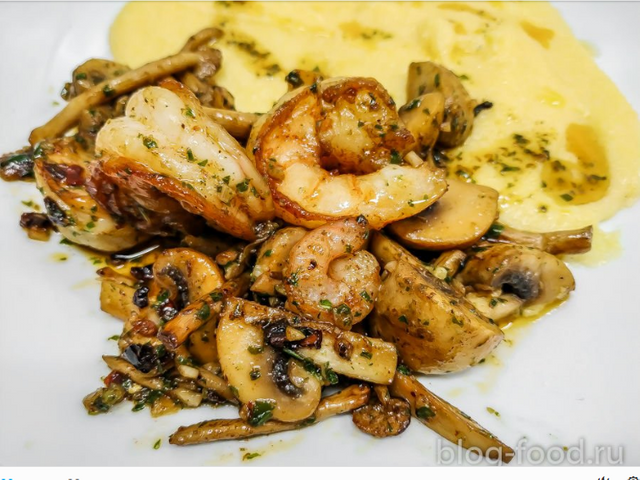 Please check out these great communities I'm contributing to: 

#ecotrain | What is EcoTrain | Discord Community


#tribesteemup |The 8 Pillars of @TribeSteemUp


#team-mexico | Discord Community

Join us on Discord

#cyclefeed | Introducing CycleFeed | Discord Community