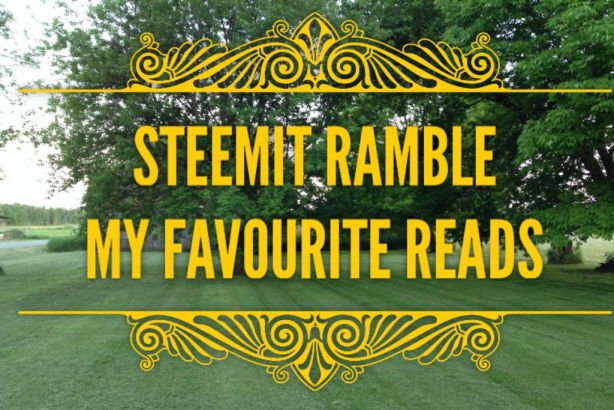 I've been pondering for a while how to get the posts that I select for the Ramble more support and upvotes. I really appreciate the people who click through and read the posts I've selected each day.
But, I'd like to be able to help more.
Each day, I try to find newer writers who have put up good posts but aren't getting the upvotes they could. I look at a wide variety of posts while hunting for the ones I'm going to share in the Ramble.
Some that don't make the Ramble still get an upvote from me. They have potential but just haven't got to the level I am looking for.
Curation Trail
Today I setup a Curation Trail on Streemian and I'm asking you to join it to help support the posts I upvote.
I know, most trails are about you making curation rewards. You may make some by joining but that is NOT my purpose in establishing this trail. The purpose is to support the authors.
If you'd like to support the posts I find and upvote while searching for the Ramble shares, please join my Curation Trail on Streemian
Until Tomorrow — Just Steem on
---







---
If you like this, please follow me and upvote the post.
If you'd like to see the other days I've posted, just visit my profile
If you'd like to join my curation trail on Streemian, please click here
---