You Got Snekked! ( Curation compilation #7 )
You Got Snekked #7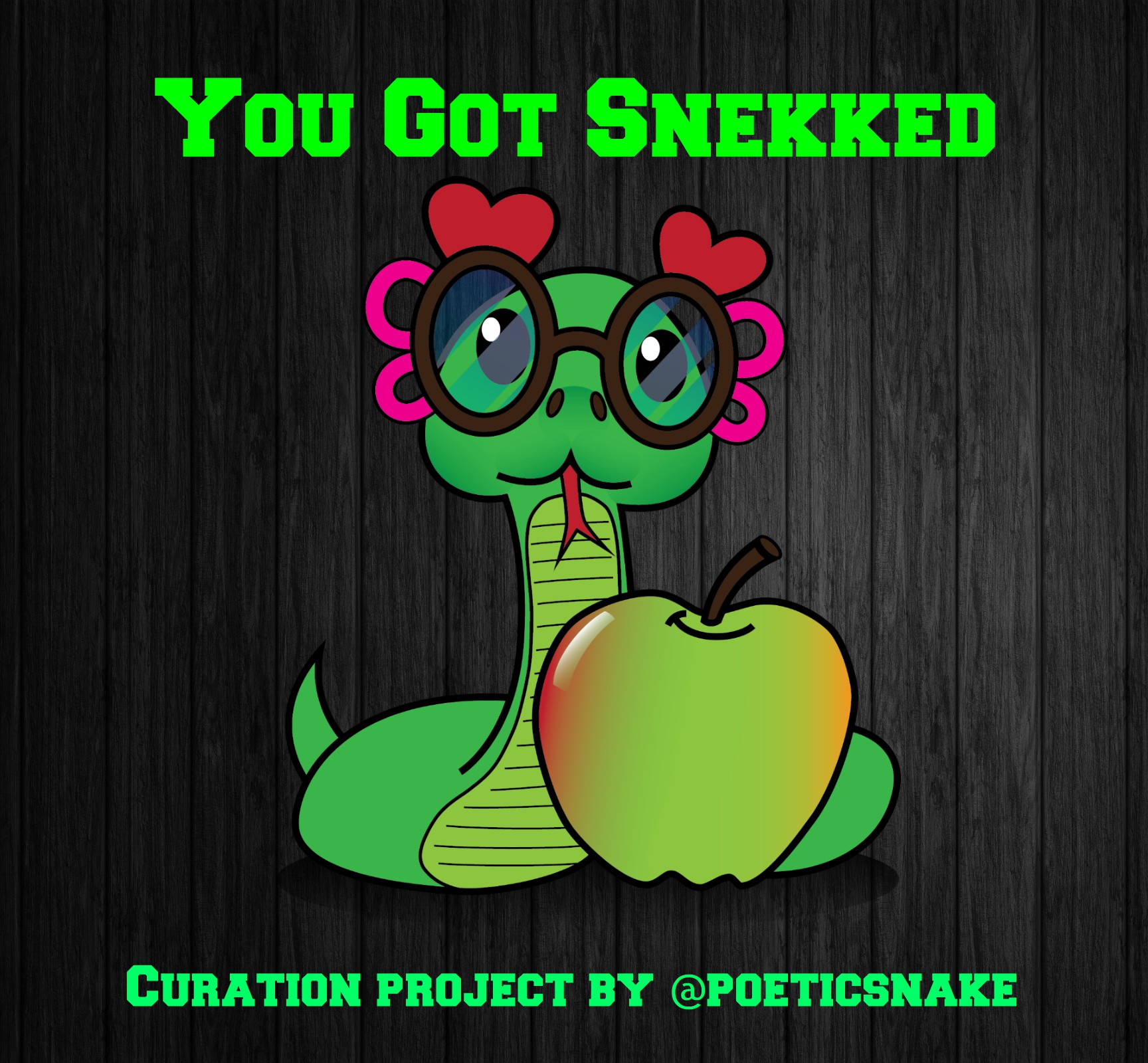 Welcome to the 7th edition of You Got Snekked! We are back in action and ready to Snek members of this amazing platform! This time we SNEKKED 7 accounts and we hope you will have a look at them all! We now have a total of 5 curators ( Including me) and all I can say is that I am really proud of how this project is growing! Thank you all for the wonderful support!
You Got Snekked, does not stop when you become bigger! We believe that everyone on the platform deserves to be curated!
Payouts of this post!
You got snekked will do two compilation posts per week on Tuesday and Friday. Those who are snekked and get featured will get 2% of the SBD payout from this post! Curators will get 5% of the SBD payout!
Let's get started!

Here are the Snekked diamonds of the week!
I am a huge fan of Macro pictures so this challenge post posted by @verhp11 pulled me in right away! I love the subject that he picked and the pictures really look amazing! The colors are so bright that I seriously thought it was something from another planet! Come and have a look at this great post and share some love!
My-entry-for-the-7-days-steemit-macro-photography-challenge-by-flamingirl-day-1
Come and have a look at @viking-ventures post and after that I hope you will have a look at her whole account! She is sharing lots of amazing writings! An Author who calls herself: mother, wife, student-of-the-world! I read a few of her posts and I must say that I am really impressed! I started to follow her and I hope she will get more and more readers for all the different novels she is sharing here on the platform!
Courage-to-trust-chapter-14-zukies-garden
Goodness! Sometimes you read a reply from someone and you just have to check out their account! That is how I found @stevenwood and boy, am I glad I did! This is what you read about him om his account: A wordsmith looking for an epic journey. Looking for stowaways and hitch-hikers. I like peeps with opinions like my coffee...STRONG! :D! The coffee did it! But being all serious here, have a look at his post about the bot followers! It made me laugh but also made a point! A post really worth your time! To end this curation section with his own words:
I need you to go to the window and open it and yell...
I'm as mad as hell and I'm not gonna take this anymore!
Attack-of-the-bot-followers-it-s-getting-serious-steemian-folks
Here are the post found by the Best team of curators ever!
Just this weekend my homesteading partners and I were discussing ways we could control the mosquito population on our property without destroying the environment and giving ourselves cancer. I had done some rudimentary research but had not tried anyhting yet. Then I paruse @wwf;s blog to find he has discovered what seems to be an ingenious and successful method using an old fan and some netting. Both of which we have laying around here. I'm going to mimic his design and try this out. I have a good feeling about it. Follow @wwf for great off-grid homesteading tips as well as some deep insight into spirituality and psychology.
This post was curated by @movement19
Off Grid Mosquito Trap - seems to be working!
Fishyculture takes us on a travel adventure to New Orleans in the USA in this post! They share with us many interesting places that they came across, including some cool sculptures... and they include many cool photos to help tell the story! You can see them all and see some of the New Orleans sights in the post below:
This post was curated by @ma1neevent
A-walk-in-the-park
We've all heard it before -- breakfast is the most important meal of the day. @amy-goodrich shares the recipe for her soursop parfait with roasted corn chia seed pudding and fresh tropical fruits. Now, my version won't look as appealing as the photos @amy-goodrich took, but I'm sure it'll taste as good as long as I follow her recipe. She states you can store it up to three days, so that means you can make them today and have them for breakfast for the next couple days!
This post was Curated by @scuzzy
breakfast-or-soursop-parfait-with-roasted-corn-chia-seed-pudding-and-fresh-tropical-fruits
Songwriter and singer, crypto freak and fantasy book nerd. I was pleasantly surprised by this find! This woman has such a soulful and warm voice, that is pure bliss listening to. Oh man! She found a fan seconds after I clicked play on her @dsound link. She sings with such passion, and I also appreciated the inspirations behind her lyrics. She is well written, makes great music, and I am sure will do great over here! I am so excited to see such a talented new user to the platform, and want to welcome you all to go check her blog out and show her some love! You will not regret it.
This post was curated by @falseyedols
June-blues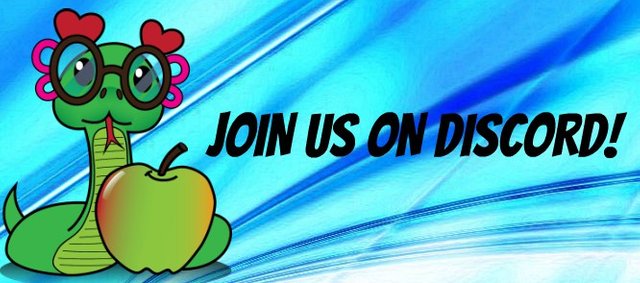 You can join our community on Discord! You are free to share your links there in the special made channels but this is not a guarantee for upvotes or to get snekked. We believe that working together, supporting each other is the BEST thing you can do. The discord channel was created to network! Make friends, throw yourself out there to find a smile!
Click HERE to join us on Discord
Thank you!
You got Snekked wants to give a special Thank you to @roelandp for supporting us with a huge SP delegation!
Curators for you got snekked
@falseyedolls, @ma1neevent and @scuzzy
CHECK THIS OUT!

Dive under water with the adventure on @planktown

Tune in for the resteem radio show on Msp waves! Get to know the Steemians better together with @ma1neevent and @poeticsnake!
Have yourself a slithering fine day and thank you for reading our compilation post!
Best wishes
Snekky and team