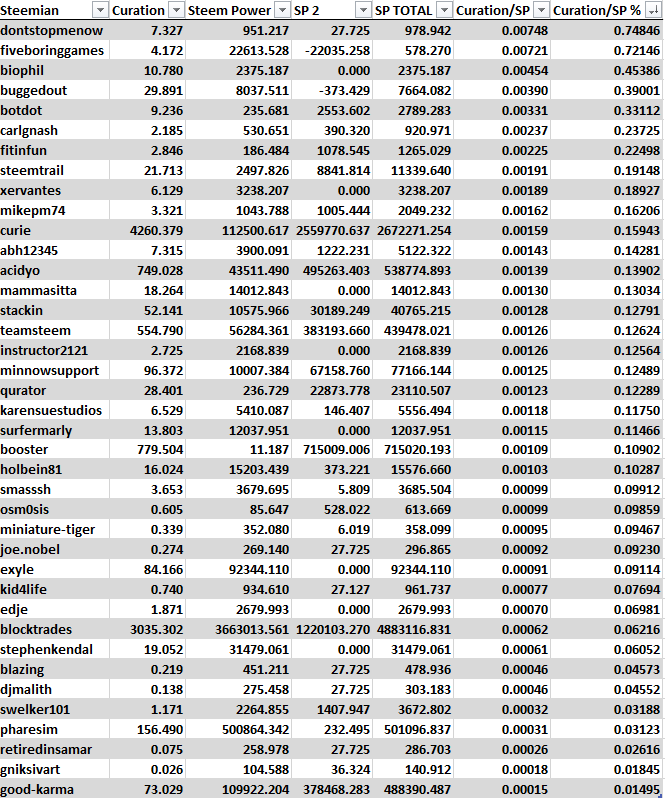 More than a flash in the pan, @dontstopmenow has been the top curator for almost 4 weeks in a row and you can now follow his trail by using https://steemauto.com !!!
I first had a chat with him on steemit.chat and found out more by reading @abh12345 weekly report on the best curators. This latest one https://steemit.com/bisteemit/@abh12345/steemit-curation-league-week-6-can-t-stop-won-t-stop-dontstopmenow solidified my belief that this guy is incredible at finding content before other people do.
100% Manual Curation
Most people use bots and vote the same people over and over. But he doesn't. He scout the "new" section for those little jewel right before they go viral.
My results by following him
We made an experiment together to see what would be the results of following his curation trail on https://steemauto.com
For weeks I was making 200SP a week for curation with my full ~168,000 SP. So 0.12% curation rewards to SP ratio.
When I started following his trail on steemauto.com, I also delegated 50,000SP towards utopian.io. So @dontstopmenow only had 118,000SP to work with. But he did better than I did with 168,000!!! 300SP this week with 118,000SP. A 0.25% Reward to SP ratio!!!
Conclusion
It's possible for a small minnow to do great things with curation. That kind of results definitely compelled me to want to follow his trail on steemauto.com
You can do the same.