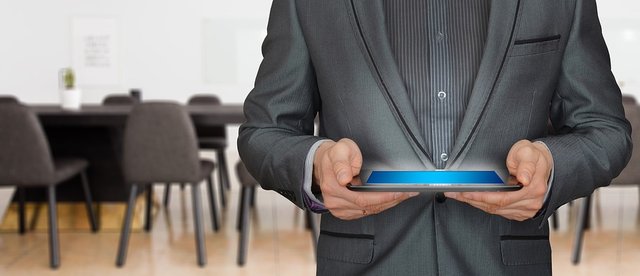 I've been on Steem for over a year. I've been watching the development of the platform. I'm seeing SMTs coming out soon and communities. I'm hosting some nice groups on mspwaves.com (search trending for the latest). I have good things going on, but I don't frequently talk about curators. I've had to have a lot of discussion around curation lately as talking about bid bots seems to naturally segway into a discussion of curation, curation rules, and curators.
Curation is really hard to do well
If you look at my wallet you'll notice I have 56k Steem Power and Delegate out about 55kSP. That's all going to things I believe help new users on this platform be successful to fulfill my Witness mission and charter of the Minnow Support Project of helping spread the values of Peace, Abundance, and Liberty, help Steem grow, and train and retain new users on teh platform, but that's not the only reason that I do it. The other reason is that good curation takes an assload of time and is hard to do well. You have to read hours of material and if you have a large stake you're constantly going back and forth between thinking of what is best for curation rewards and what is best for the platform. It's just really hard to do well and takes forever. So, I wanted to give a shoutout to some individuals that do a really freaking good job at this (and who have some pretty hefty balances such that their curation efforts make a big dent too).
As much as I rib him on his wall or in steemit chat or Discord I have enormous respect for this guy. I think he reads more articles in a day than every employee at Steemit combined. He's always around, he's always reading, and not only does he curate himself he's inspried a whole group of curators called OCD. You don't have to go far to see his fingerprints on the chain just pick a post at random and he's probably read it and commented on it. He's a role model for all Steemians to follow and I'm proud to call him friend.
He's the cofounder of the Minnow Support Project, a talented dev, a little shy, and bright as a whip. He's using a combination of manual and automatic curation to effective hit hundreds of posts and authors every week. His work ethic is nothing short of fantastic, and he seems to have the best intentions of this platform in mind as he's curating. There's hardly a minnow in the pond that hasn't received a vote from @ausbitbank. He's thoughtful, kind, and has a pretty exacting method that he applies to make curation happen. If you don't know he's a witness and you can and should vote for him!
This lady likes to hit some posts pretty hard. She has a range of interests including homeschooling, alternative education, western medicine safety concerns, and most recently trying to help families in duress. She's a voracious reader and a wealth of knowledge. She's kind hearted and has shared multiple stories of taking people into her home and trying to get them back on her feet. She's a mother and she's been my friend on this platform practically since the day I started on it. When she's not hitting posts with some mega ups she's also curating a ton of minnows in the pond. Many of you may not realize that despite not taking a highly vocal role in MSP operations nearly half of everyone tagged as registered with the bots was tagged by ca-co as she silently lead her quest to help organize the Minnow Support Project (much needed because it's not always my strong suit).
This guy is amazing. I see him touching posts from the smallest minnow the biggest whales. He's a one man army ensuring high quality content has whale support, and seems to take a deep interest in making sure good authors are rewarded on the platform. I don't have much more to say because he's one of the most hidden whales on the platform, but I think of him as a friend, and am grateful for the support he's given to me personally and many of the minnows in the pond.
Who doesn't know @teamsteem? He's one of the original founders of the Peace, Abundance, and Liberty Network. His French Canadian accent is immediately recognizable as well as his face and love of mangos. He's funny, charming, friendly, a growing presence with the Minnow Support Project, and one of the best curators on the chain. You can find him in multiple discord channels socializing and spreading good will for our Steem blockchain. He uses his steem power to help high quality content and high quality people from minnows to whales. Like @ausbitbank he's using a combination of automatic votes and manual curation to be highly effective reaching a large number of people. I'm proud to call him friend and thankful for his work.
honorable mentions
@gmuxx- This guy has been talking about minnow posts through muxxy bot for a while. He's a charming brit and if he had a little more Steem Power he'd be on the above list without question.
@berniesanders- For a while he was using the majority of his steem power to run engagement which was curating the shit out of this place. If you were here as far back as 6 months ago you've highly likely gotten a vote from them and didn't even know that it was bernie helping your ass out. He's got his fingerprints all over the blockchain. The only thing that keeps him out of my top five is his flagging. It's not that he flags shit content, that's actually an incredibly valuable service, but it's that he calls them cunts afterwards (in his defense he recently flagged one of my posts without calling me a cunt afterward so maybe he'll be in the top list of mine next time).
@transisto- Another solid curator with a ton of power, but also didn't quite make my list because of his flagging. In his case it sometimes seems random to me, but on the whole despite being prickly at times he's a great investor in the Steem platform. He takes curation very seriously, and when he's doing good flag work he's actually doing a great service to the platform to return shitpost rewards back to the hard workers and quality content producers on the block. I'm not sure I can call him a friend, but I can share that he has my respect. Thanks for what you do bud!
More to come, but I've just delegated 1k SP to a MSP curation effort and plan to pump it up to 10k before too long
If you're interested in high quality curation talk to MSP moderators @isaria and @juliakponsford as they are sprearheading the msp curation effort and will start having more power soon. Check @minnowsupport for details.
---
This post was written on mspsteem.com a steemit.com clone hosted by @netuso with a 5% beneficiary to @minnowsupport.