The Philippines' Lechon: The Mark Of A Grand Celebration
I have no memory of a big celebration in our family with no Lechon in it. Lechon refers to a roasted pig cooked over charcoal. The word Lechon was derived from the Spanish word leche, referring to a roasted suckling pig. However, as time went by, even the full-grown pigs were being roasted depending on how big the feasts were. It is popular in Spain and its former colonies like Cuba, Puerto Rico, the Dominican Republic and The Philippines.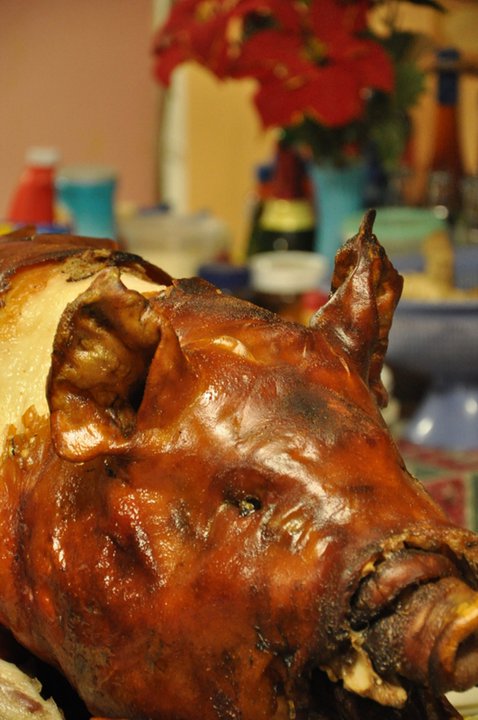 In The Philippines, Lechon is a popular dish served in any occasion; festivals, weddings, birthdays, and the Holidays. In my family, the birthdays with significant numbers ( like the 1st year, 7th, 18th, 40th, 60th and 80th) are highlighted with this sumptuous dish. My mother, who is a fan of grand celebrations would buy the crispiest and juiciest Lechon from a restaurant in our city who claims to have mastered the art of roasting pigs to perfection.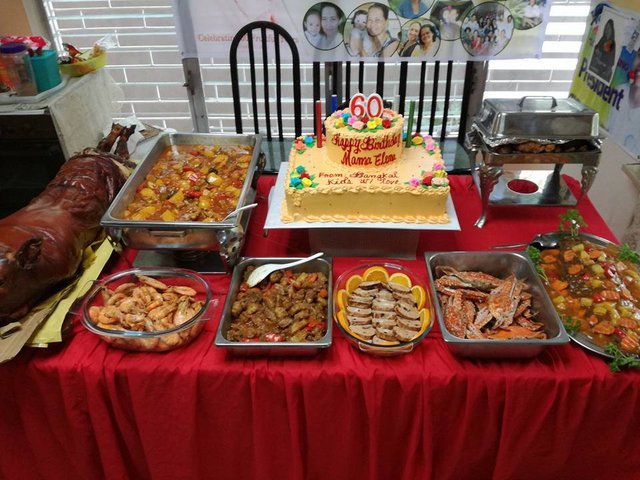 My Mama's 60th Birthday Celebration
Our reunions also call for Lechon. In this case, the men in our family would be the ones who would slaughter, season, spit, and roast the pig. The whole process would take hours but the men enjoy their time together and see the activity as a way of catching up. As a kid, I would see them taking turns in stoking the fire, making sure that the pig is roasted evenly. They would usually have a beer or some other form of alcohol in their midst as they wait patiently for the roasted pig to be in that perfect shade of red before they proudly announce that the Lechon is ready.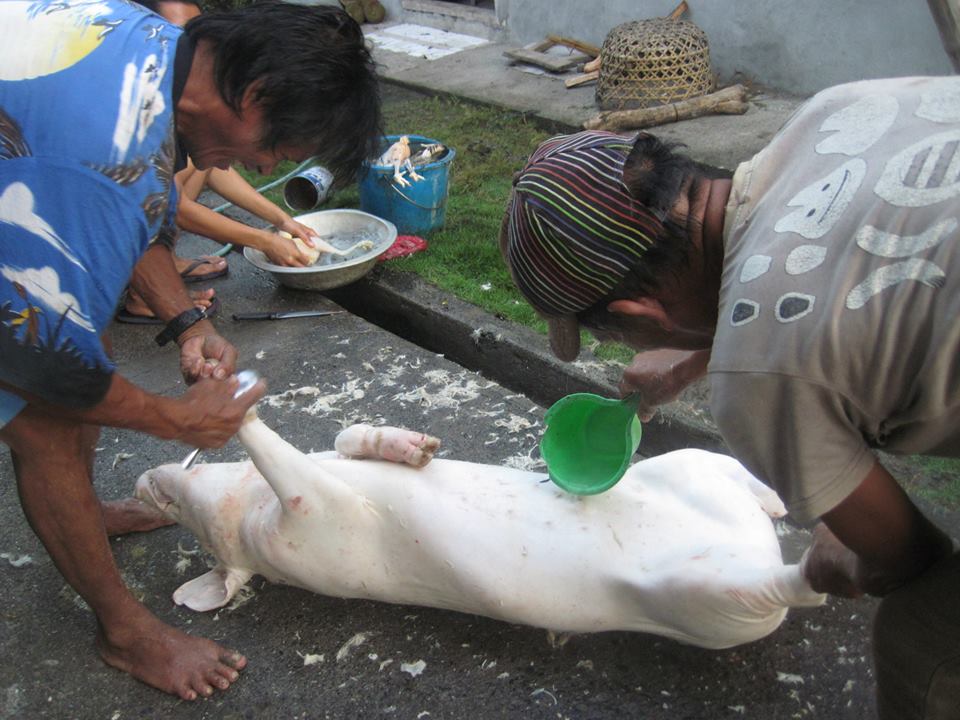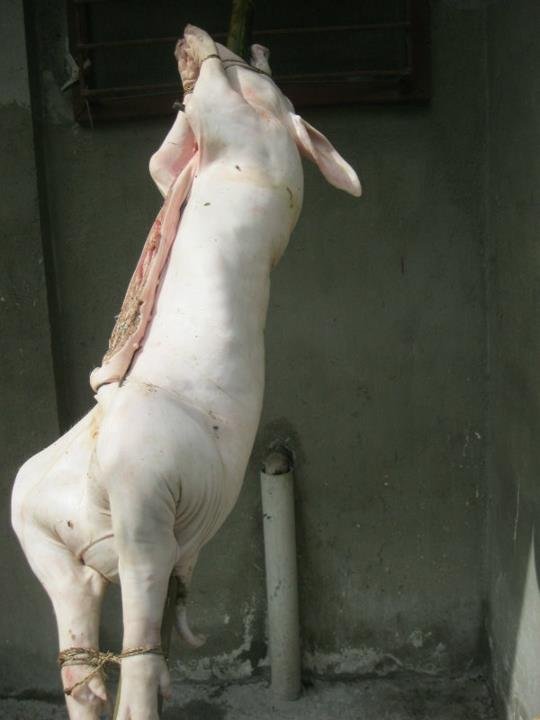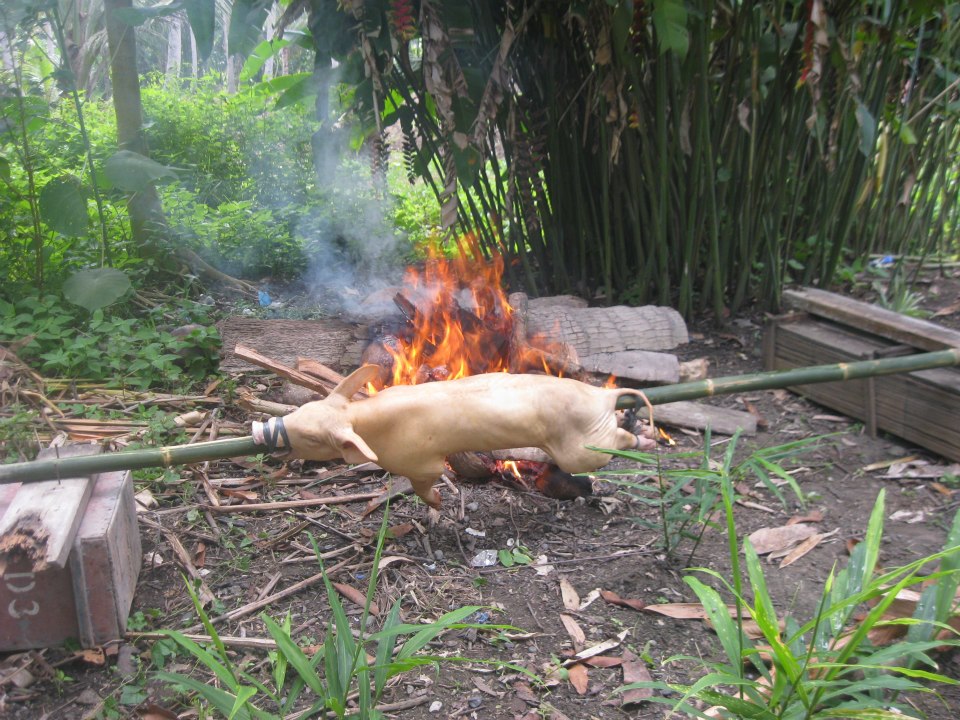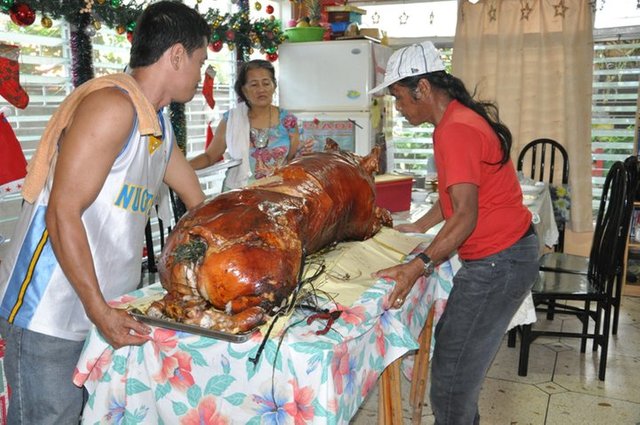 images used are family photos