Decorative betel leaves( bungong ranup )
Decorative betel leaves (bungong ranup)
IND
Assalamualaikum
Sahabat steemian semua,apa kabar
Pada kesempatan kali ini saya akan membagikan beberapa gambar yang menurut saya sangat bagus dan juga sangat kreatif yaitu gambar "Bungong Ranup"
Bagi kita (masyarakat Aceh ) tidak asing lagi dengan yang namanya "Bungong ranup" atau bisa di sebut juga daun sirih hias
"Bungong Ranup" adalah sebuah tradisi adat Aceh yang dari dulu sampai sekarang masih banyak digunakan,dibawa saat seorang mempelai pria akan melamar seorang wanita untuk dinikahi/saat merayakan pesta pernikahan atau dalam bahasa aceh disebut juga dengan intat linto
ENG
On this occasion I will share some pictures that I think are very good and also very creative, namely the picture "Bungong Ranup"
For us (the Acehnese people) are no stranger to the name "Bungong ranup" or you can call it decorative betel leaves
Bungong Ranup "is a traditional Acehnese tradition that is still widely used until now, brought when a groom will apply for a woman to marry / while celebrating a wedding or in the language of Aceh also called intat linto
---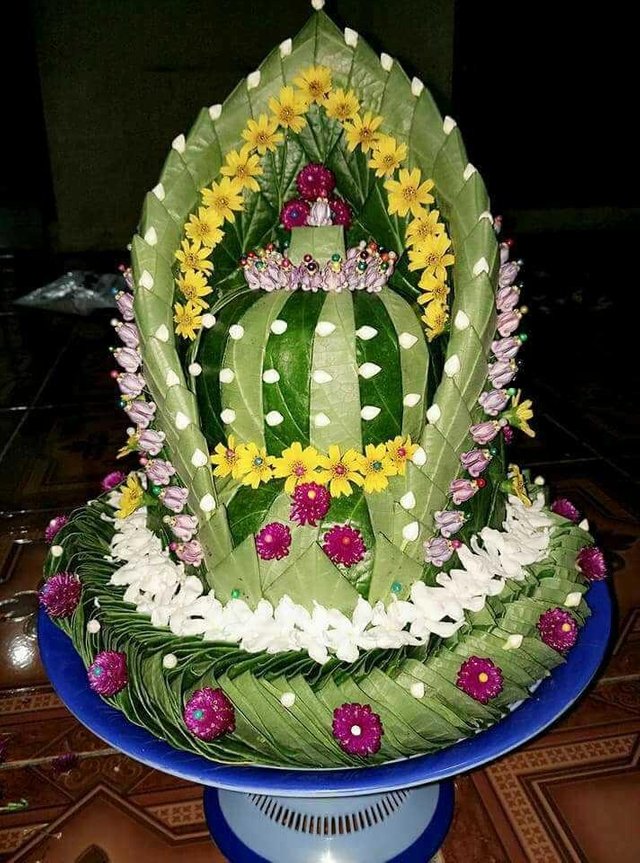 ---
IND
Bungong ranup memang sebuah adat yang sudah melekat diaceh sangat sukar untuk ditinggalkan. Semua laki laki turunan aceh tidak akan luput dari adat ini.
Dan bentuk bungong ranup ini ada berbagai macam, itu tergantung selera masing-masing dan seni masing-masing, tapi intinya semua itu sebagai tanda memuliakan pengantin wanita.
ENG
"Bungong ranup" indeed the habits that have been attached to the Acehnese society are very difficult to abandon. All men and women of Acehnese descent will not escape this habit.
And there are various forms of " Bungong ranub" depending on each taste and art, but basically it is a sign of glorifying the bride.
---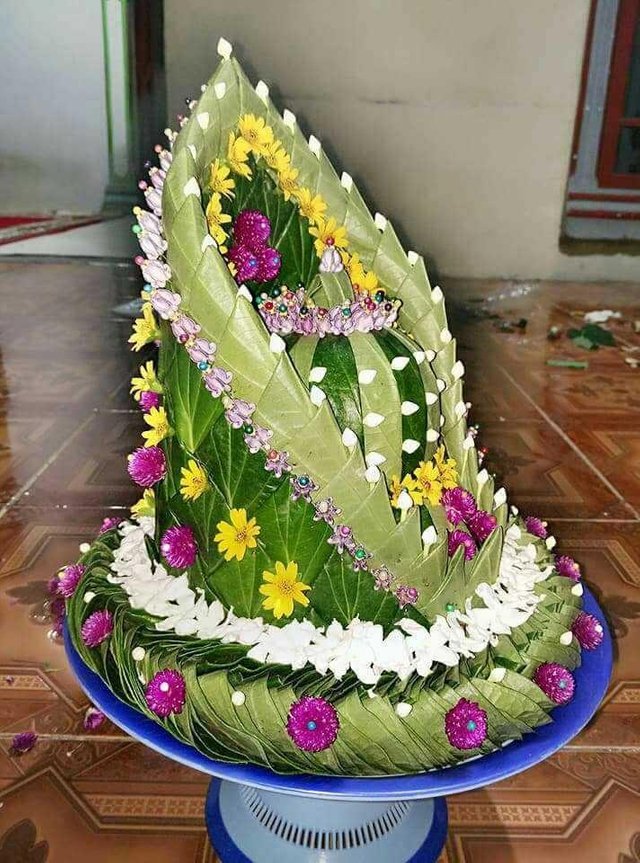 ---
Thank you for visiting my bloghank you for visiting my blog
upvote and follow me @zalfa