Three Buddha near Gwan Chock Sa and The Reason
20171008 slowwalker
The interest thing is The Great tone Maitreya statue could be found mainly in the area of ChungCheong Do where was the central area of BaekJae Dynasty.
There are 3 big stone statue of Buddha near Gwan Chock Sa temple including Maitreya statue of Gwan Chock Sa.
Below are Buddhas I took the photos
(Vairocana Buddha)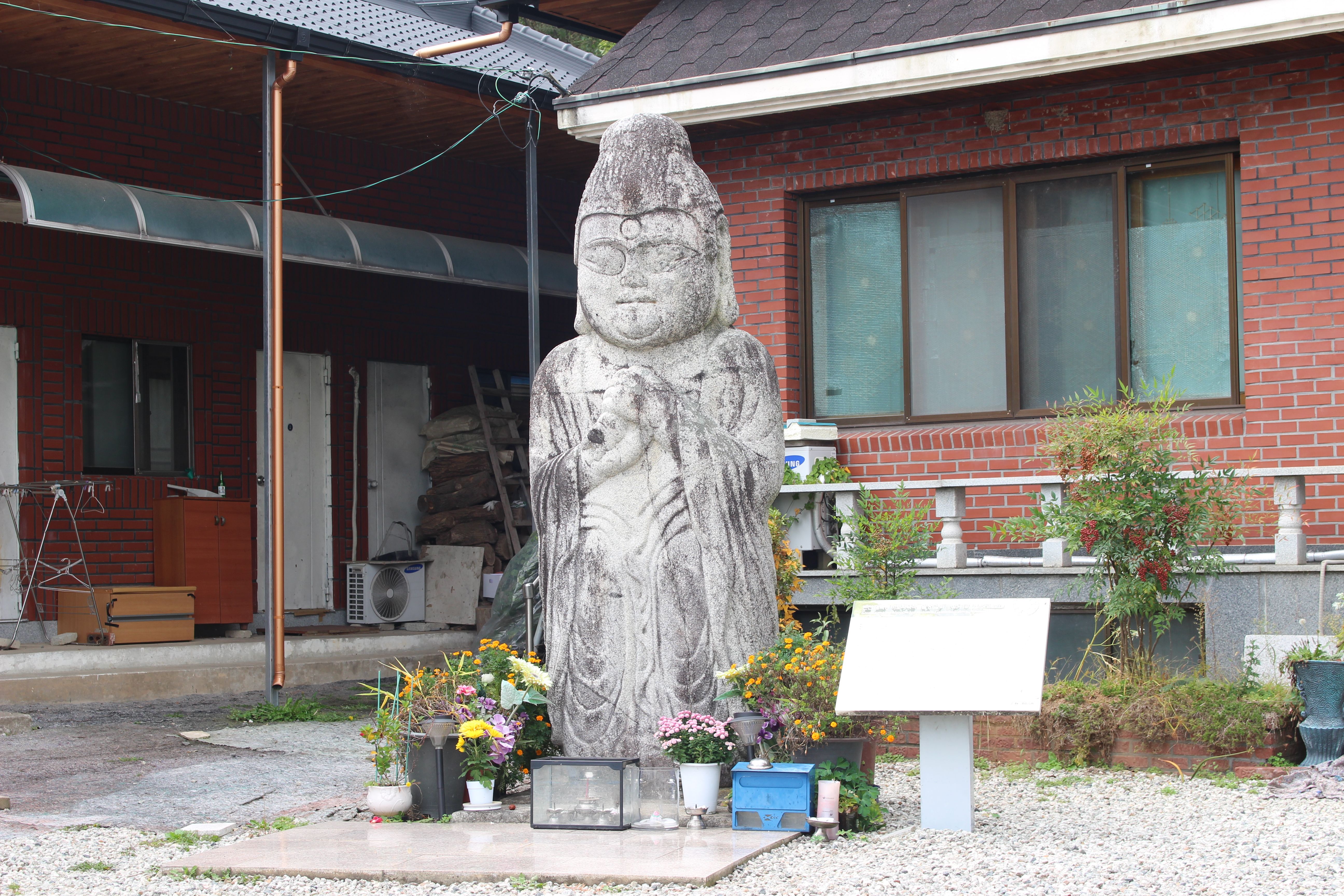 This statue was located in a private house.
(Maitreya of Dae Jo Sa)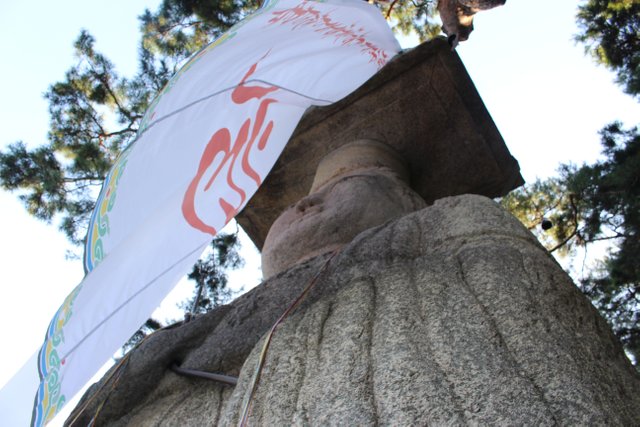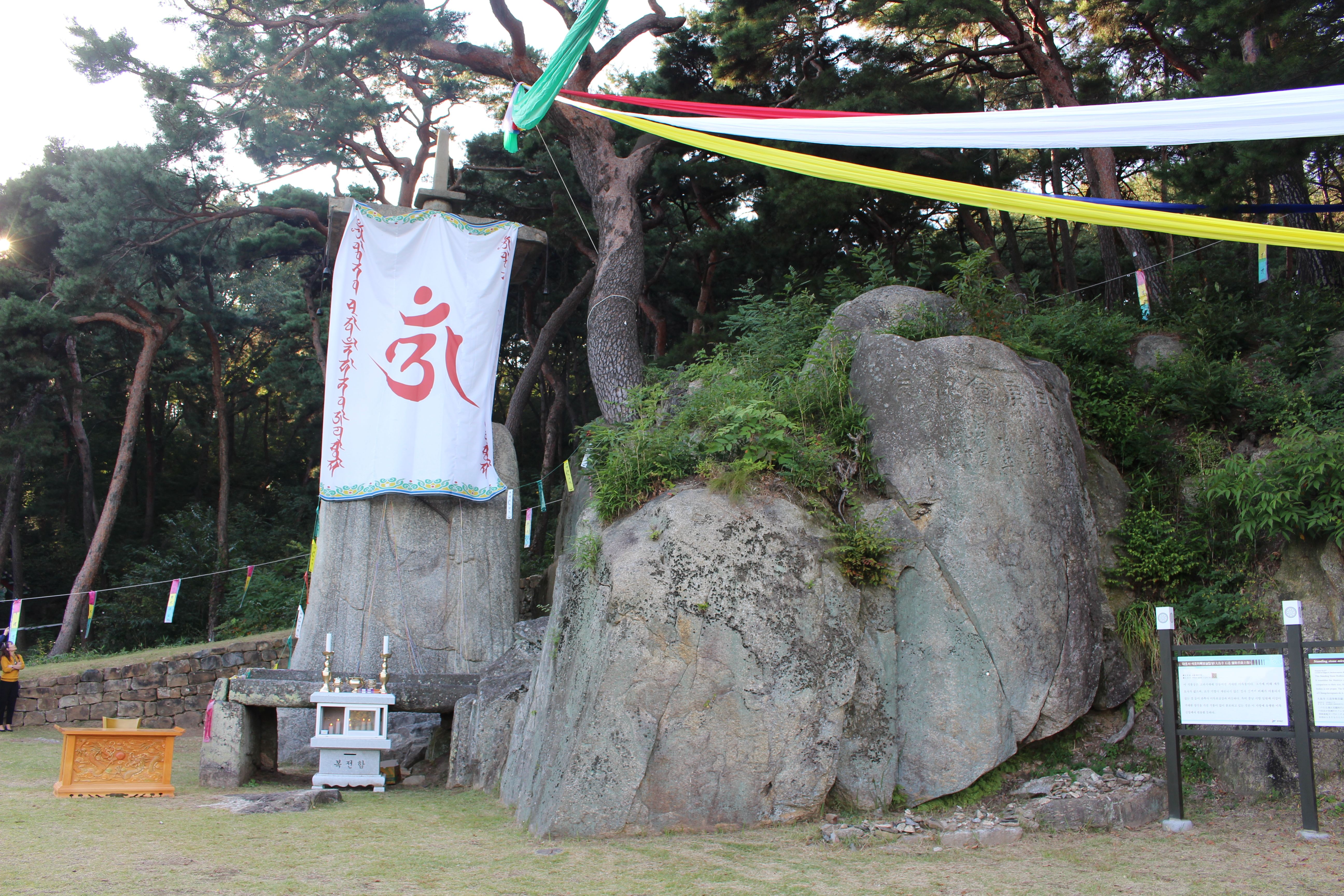 The face of the statue was covered due to the ceremony of drawing the pupil of the eye
(Maitreya of Gwan Chock Sa)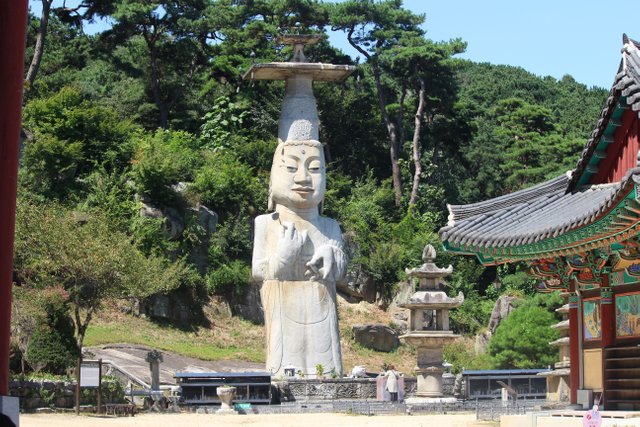 Making these big stone statues was possible only with direct support from Government at that times. Then why Koryeo kingdom had concentrated in building such Big Stone Statues in this area.
In my guess, it's because that the Koryeo Kingdom had tried to get people's support in this area.
There was serious chaos and struggling during creating Koryeo Dynasty. During this process, the strong political power had been formed in this area. That power had competed for several years for domination of political power in Korean Peninsular.
This power named itself of 'Late BaekJae Kingdom'.
The political power known of Koryeo kingdom which was in the basis of GaeSung defeated 'Late BaekJae'.
Finally Koryeo Kingdom unified Korean Peninsular.
So the most important and urgent work in Koryeo Kingdom was turning people's mind to them. In my opinion that was the reason the big stone statue was built mainly in this area with strong support from government.
Especially at that time, the worship for Maitreya was very strong and powerful among people. I could not find any other explanations or interpretations relating to the reason of building Maitreya statues having been concerntrated in this area.
It was said that 3 statues in this area had close relations. Of course one among 3 statue was the stone statue of Maitreya of Gwan Chock Sa.
So I have visited 2 other famous stone statues in this area near The Maitreya of Gwan Chock Sa.
One was the stone Vairosana Buddha near the stone statue of Maitreya of in Gwan Cock Sa.
Varosana Budda means the origin of everything like God.
The stone statue of Vairosana Buddha was located not far from Gwan Chock Sa.
The Stone Statue of Vairosana was believed as a Mother of Maitreya statue in Gwan Chock Sa.
The other was the stone Maitreya statue of Da Jo Sa in Boo Yeo. The statue of Dae Jo Sa was said as a Brother of the statue of Gwan Chock Sa.
The statue of Dae Jo Sa was located in 30 minutes distance by car from Gwan Chock Sa.
Non San and Boo Yeo was very important area. Non San was the center of agriculture of rice. At that time, rice was the core of National Economy. And Boo Yeo was the capital of Baek Jae Dynasty. Naturally BooYeo was the center of Politics in this area.
Thank you so much for reading.