Self Mastery vs. Enculturation (the True Self vs The Cultural-Self)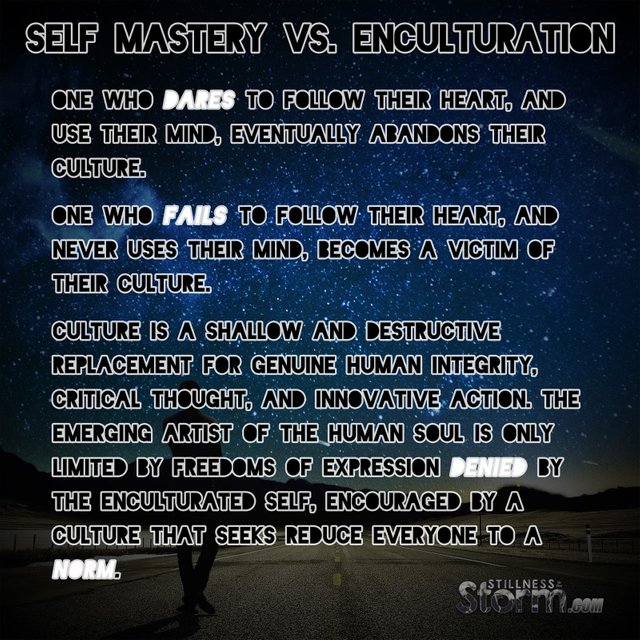 One who dares to follow their heart, and use their mind, eventually abandons their culture.  
One who fails to follow their heart, and never uses their mind, becomes a victim of their culture.  
Culture is a shallow and destructive replacement for genuine human integrity, critical thought, and innovative action. The emerging artist of the human soul is only limited by freedoms of expression denied by the enculturated self, encouraged by a culture that seeks reduce everyone to a norm.