To be a Warrior for a Day
On the 18th of May we celebrate the "International Museum Day" when many museums are open for free.
It is a day for cultural activities and for that occasion I was part of the "Craft's Street" in Breznik city, Bulgaria. The friend who invites me there (Kamen) recreated a medieval heavy equipment. Here I am with a part of it.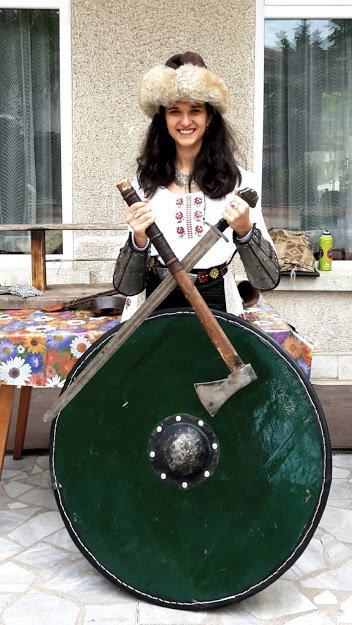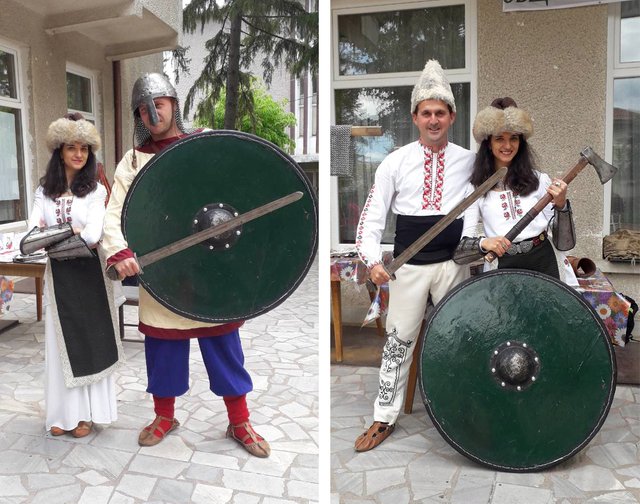 Just to hold and feel the weight of the arm protectors and weapons made me realize how extremely strong the men in the past were. I think this was one of Kamen's goals. Here he is with some friends.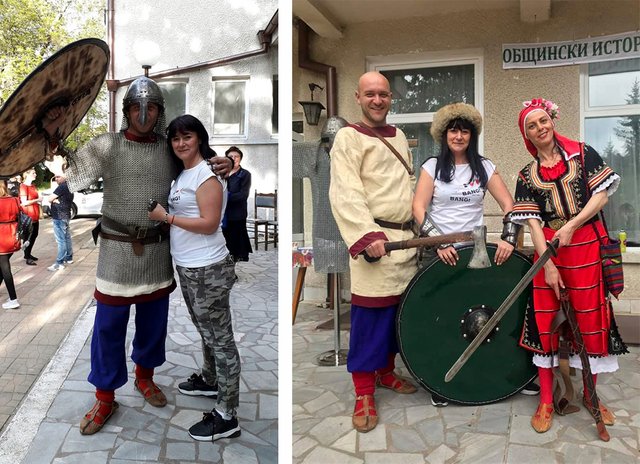 The armor from the left photo was made entirely by him. It consists of 13 000 rings and weights 24-25kg. It took him months to finish it.
It is a wonderful feeling to travel in time through details from the past, such as a traditional costume and equipment. The most powerful way to connect to the ancient energy is the round dance (horo). The combination of both is pure ecstasy!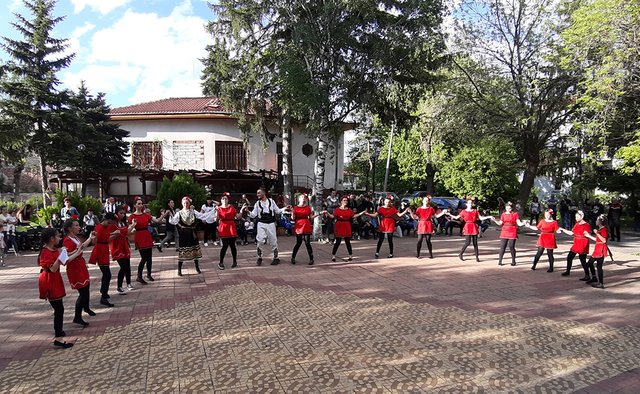 You may think I go out of line by adding the topic of the round dance in the warrior post; however, there is a big group of people here who are warriors in the sense of keeping roots and traditions alive in these modern days. It is up to us to find the balance between the two.