About Chinese New Year - Happy Chinese New Year!
Yesterday, many people around the world, but mostly in China, started to celebrate another New Year, but this time by Chinese traditions.
China is a unique country, where New Year is celebrated two times a year. The first time - according to European tradition - from December 31 to January 1, and the second time is a real Chinese New Year, which is celebrated from January 21 to February 21. The date is not constant, it is calculated in a special way, using the solar-lunar calendar. This date corresponds to the beginning of the second lunar cycle. In 2018 this day falls on February 16.
Here are some Chinese New Year Facts:
◦ The traditional Chinese New Year does not have a stable date, it is between 21 January and 21 February.
◦ In 2018 the holiday is on February 16th.
◦ There are three versions of the holiday occurrence (something I will post in another post).
◦ The Eastern calendar has a twelve cycle, each year of the cycle is devoted to an animal.
◦ 2018 is a year of the yellow earth dog.
◦ The date of celebration of the traditional New Year falls on the first day of the second New Moon (Darkmoon) in the coming year.
◦ In China this holiday lasts for 15 days.
◦ On this holiday people eat Chinese dumplings, New Year's cake (rice cake), sweets, and may other Chinese dishes.


Chinese New Year decorations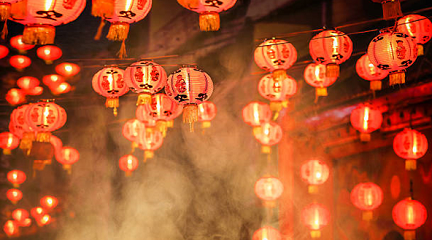 Chinese dumplings and rice balls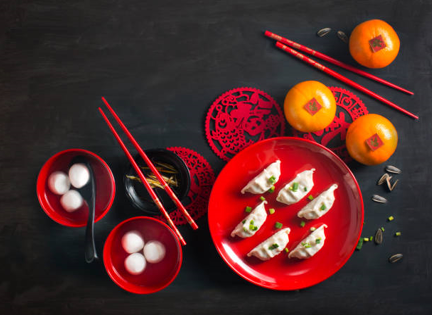 Chinese sweets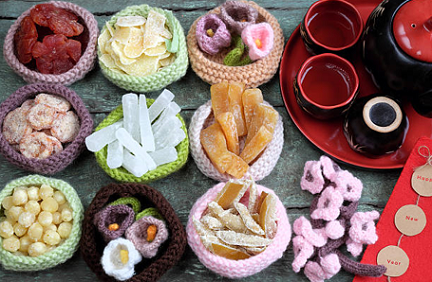 Chinese New Year is a great time to travel to China (even though a lot of people will be in the country) and experience Chinese traditions and this great holiday! Maybe this is something I will do next year :)


Happy Chinese New Year!


pictures from istockphoto.com