The ceremony of Sunat Rasul (cirmumcision) is one of the most frequent events in Aceh. Circumcision is usually done when children aged between 10 to 13 years old. The child will wear Acehnese traditional clothes and sit on a wedding dies. Then the ceremony of "peusijuek" (watering ceremony) will be done.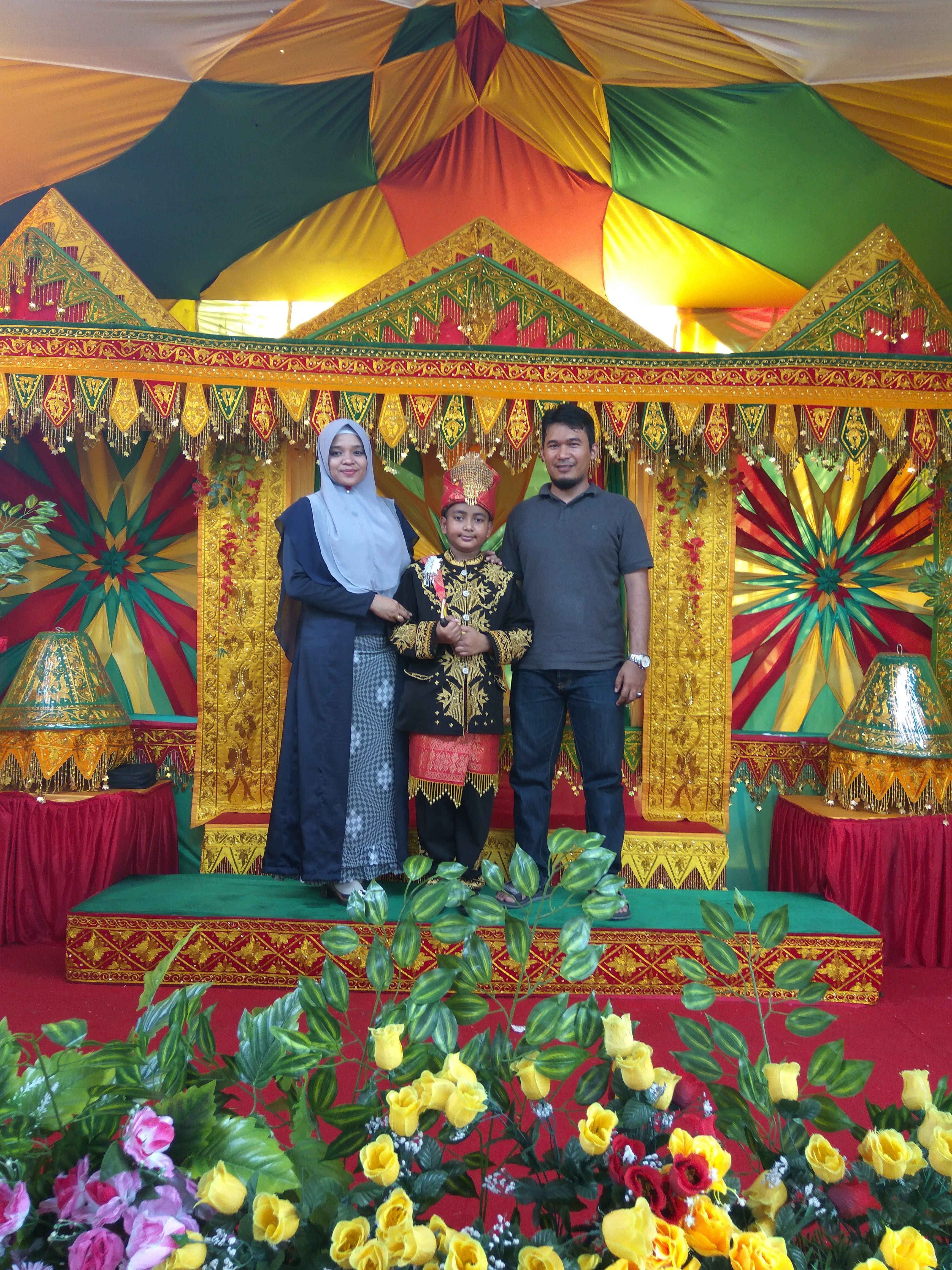 The "peusijuek" activity is using rice, padee, "bulukat" (sticky rice), water, and some kinds of foliage commonly used for this event (known as "on seunijuek") was done by relatives, both from the father and mother.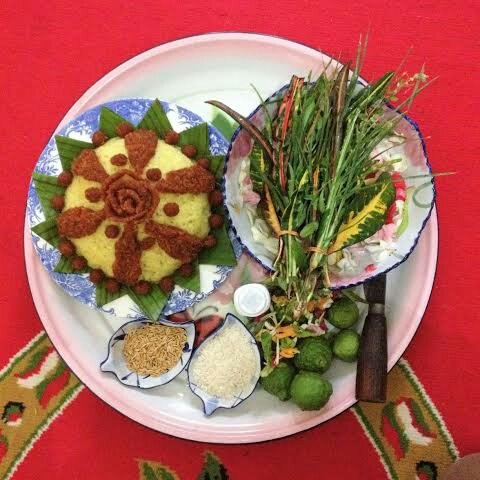 source : steemkr.com
Do not forget also the procession of "teumeutuek" (giving money by kin to the child who will be circumcised). In addition, there is also money from the guests who are invited to the child's parents, or delivery of objects.
Among the nobles or the people with the upper middle economy, usually also will be held the "arakan" procession, the child will be seated in the stretcher then carried around the house by the people with the accompaniment of "rapai" and "seurune kale" (traditional musical instruments of Aceh). The child will be treated as special as a son of the king.
In the circumcision ceremony, most people of Aceh will hold "kenduri" or banquet, it is accordance with the ability of the family. Some do it with simple, some are doing it with a festive that resembles as a wedding party.
The party is usually held about a few weeks before the circumcision activity is performed. In addition to diverting the child's fear in the "kithan" procession later, this activity is also a symbolic gratitude that the child will soon grow up.
.
.
.
Upacara Sunat Rasul (Khitan) adalah salah satu acara yang kerap dilaksanakan di Aceh. Khitanan ini biasanya dilakukan ketika anak berusia antar 10 - 13 tahun. Si anak akan mengenakan pakaian adat Aceh dan didudukkan di atas pelaminan. Lalu upacara "peusijuek" pun akan dilakukan.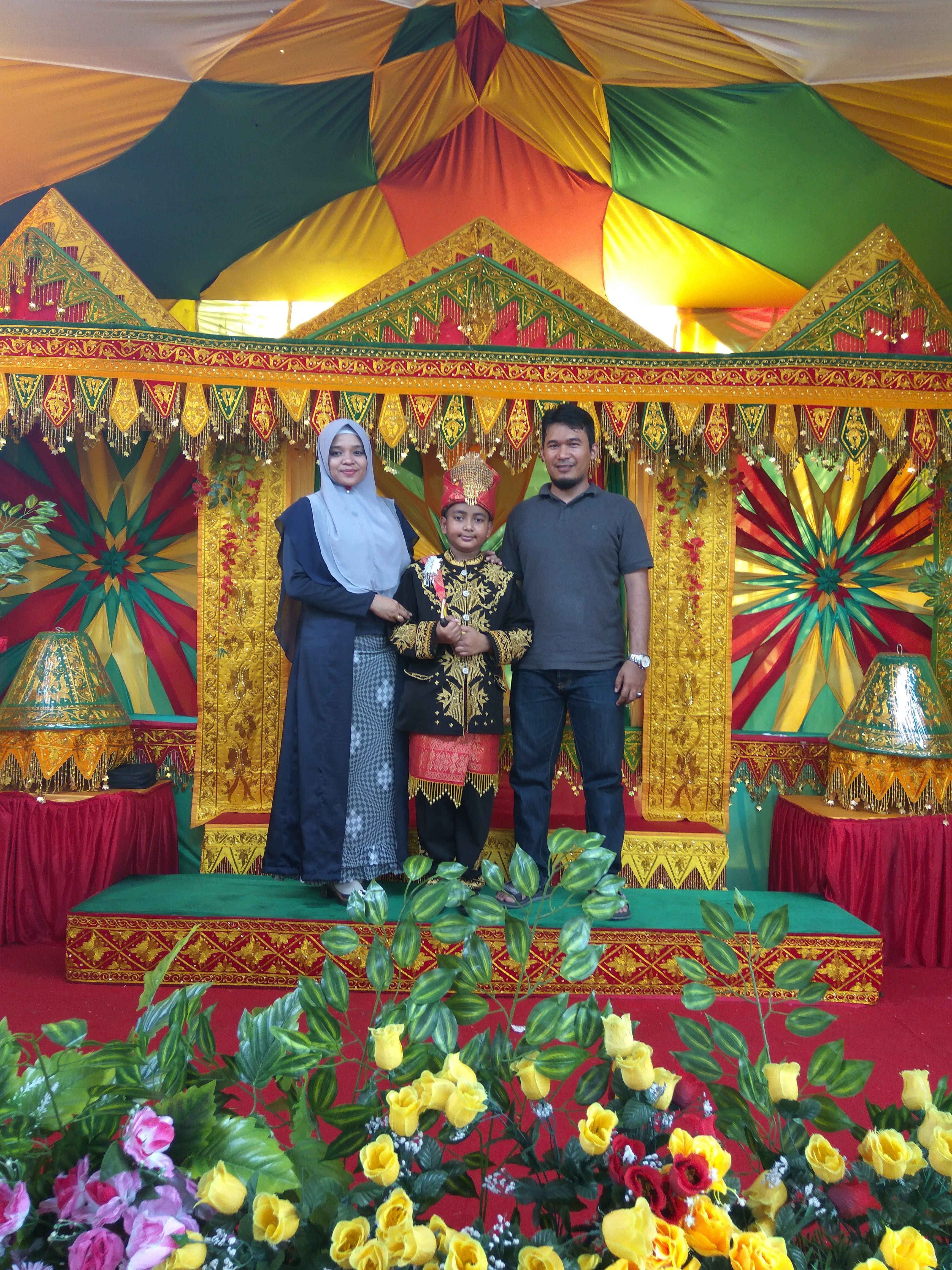 Kegiatan "peusijuek" dilakukan dengan menggunakan beras, padi, ketan, air, serta beberapa macam dedaunan yang biasa digunakan untuk acara ini (dikenal dengan "on seunijuek") pun dilakukan oleh kaum kerabat, baik dari pihak ayah maupun dari pihak ibu.
Tidak lupa pula prosesi teumeutuek (pemberian uang oleh kaum kerabat kepada si anak yang akan disunat) pub dilakukan. Selain itu juga ada pula pemberian uang dari pihak tamu yang diundang kepada orang tua si anak, ataupun hantaran berupa benda.
Di kalangan kaum bangsawan atau orang dengan ekonomi menengah ke atas, biasanya juga akan diadakan arakan, yaitu anak tersebut akan didudukkan dalam usungan kemudian diusung dengan iringan "rapai" dan "seurune kale" (alat musik traditional Aceh). Si anak akan diperlakukan special bak putra raja.
Untuk melaksanakan acara khitanan ini biasanya kebanyakan masyarakat Aceh akan mengadakan "kenduri" atau pun jamuan makan sesuai dengan kesanggupan masing-masing keluarga. Ada yang melakukannya dengan sederhana, ada pula yang melaksanakannya dengan meriah sehingga menyerupai pesta pernikahan.
Pesta ini biasanya diadakan sekitar beberapa minggu sebelum kegiatan "khitan" atau "sunat" dilakukan. Selain dapan mengalihkan ketakutan si anak pada prosesi "kithan" nanti, kegiatan ini juga merupakan sebagai simbolis rasa syukur bahwa si anak akan segera beranjak dewasa.