SeaLifeHits Mastery at CTP
Finaly we are in, and its a big joy to share the news with you all!
Yes, SeaLifeHits is now a part of the Mastery at Clicktrackprofit.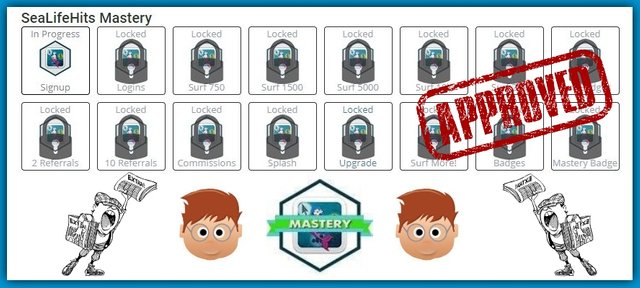 We like to welcome you all to jump aboard!
Will you become the Master of the Seas ?
Are you able to handle the challenges that you will meet down in the deep blue sea?
Dive in with us here: https://sealifehits.com/?rid=4
Sending out a Big thanks to Blain and Jon O. at clicktrackprofit for taking us aboard the Mastery.
Well done work dudes!
Allso a Big thanks to Rob P. @cruisin who been with me all those years with this project, the Sea project!
A person I truly appreciate. Thanks for all you done!
From top of the Waves to Bottom of the Sea, come Dive with our Turtles.
Become a master, collect our badges, advertise your business, make some income... and most of all have fun as you doing all this!
See you all inside!
Best wishes and success
Sig