Theory and practice, which comes first?
People can be divided into several groups of different kinds, depending on their age, gender, interests and personality. This is obvious in the world of sales, where you target the right audience for the niche product you plan to promote. 
Lately, demons have been following me. "Demons".
They appear on YouTube, in the shape of a video advertisement.
They hold books in their hands and preach. "Preach".
They mumble words such as books, reading, knowledge.
I should stop using quotes "randomly". 
Alright, I was referring to a guy in particular and I let you guess who he was, but this is not about him. It's about me. Okay, it could be about us all.
Astrology is no real science, but it taught me about basic facts I would have otherwise given for granted. One of these is that not all people think alike. Whoa, a revelation!
Examples:
What works for me might not work for you, and vice versa.
If I don't think the way you do, it doesn't mean I don't think at all. I just think differently.
And so forth.
This is when the title kicks in. Theory and practice, which comes first?
There are people who prefer learning, either by reading or listening, and then apply what they learned, turning it into practice.
Then there are people who don't. They run into the pit, mess up with stuff, go through trial and error, waste time and resources, offer plenty of entertainment but, most importantly, they learn. Yes, they learn too, by practice: they observe the outcomes and turn them into theory. Hopefully. 
I believe extremes are hard to find, we're usually both scholars and scientists. Yet, there could be one trait that's more dominant than the other.
Nothing to worry about, because both traits allow us to learn and grow up.
That's what matters, in the end.
No one will notice the difference, son. Who cares as long as the work is done.
(The Sword In The Stone, Disney)
I'm more of a "practice first, theory later" person. I prefer learning by experience than reading books. While I envy those who are able to read tons of books every month (where do you find all that motivation, folks?), I'm not ashamed of being who I am, nor I feel inferior. And you shouldn't, too. 
Be yourself and be proud!
By the way, what kind of person are you? 
Theory first, practice later?
Practice first, theory later?
Perfectly balanced, perhaps?
Let's get to know each other!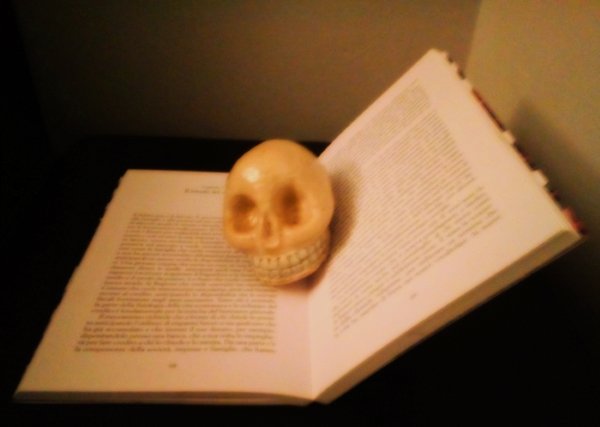 Should I get pictures from the internet instead of attempting to take my own? 
Please, appreciate the "personal touch".