Just when you thought, that's enough, you find yourself going for even more.
Its almost full, so lets fill er up one more time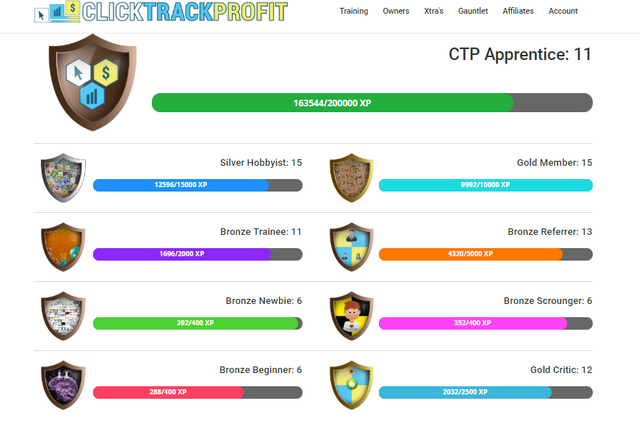 The whole notion of collectibles and ranking has driven people to strive every day and CTP has nailed it when it comes to their ranking system
To once being happy with being a newbie to getting to levels that far extend that. The interesting thing is that I bet CTP will have a limitless number of levels that you need to reach. All attainable with just that little bit more
Love it and Site owners should love it as well as most of the rankings are geared towards you promoting you and using the community to do it and with.
Smart business is getting your audience to want more and a smart audience is one that goes with it.
Now I just want more and more and more and more of everything CTP has to offer including CTP Tokens, CTPM and all that comes with it.
And with this great platform of Steem and what it has to offer, ya better watch out cos you may just see me mug back on screen again 