What I am learning in CTP

\
Every day I log into Click Track Profit first thing i do is check out the training to see if there is something new to learn. The videos are very helpful and can be watched at your own pace.
After I am done with the training I check what is in the recurring Tasks within the training get all of those done and then I move on to see what i can get done in certification and mastery.
After I check what i can do in training I move and see how my team is doing and check what is going on in telegram team chat.
.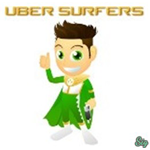 After socializing with the team i start doing some of the badge hunt on Traffic exchanges and Scavenger hunt. Also open the guantlet to see what i can comment on and upvote.
I enjoy the learning in CTP and with the new ctp I learning to be more social through steem and now ctptalk hoping to learn much much more.
Howard Fullmer