THe 1966 Shelby Cobra from the MotorCityOnline racing game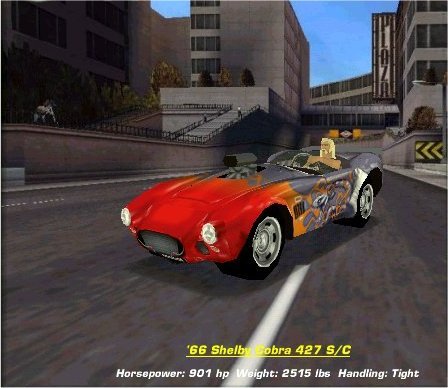 There were only two choices of paint on the 1966 Shelby Cobra and the BadAss above was the more expensive.

Below is the plain Blue which was still expensive to get but not as much as the other special paint job.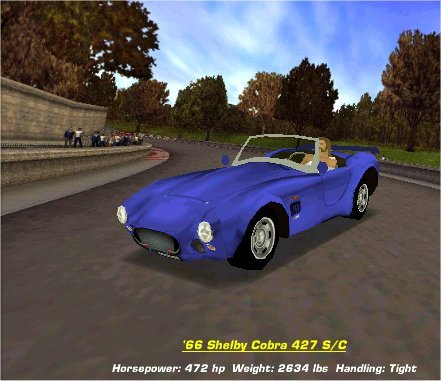 This car only had the Convertible option in the game and I only got one of each paint job in each of the three game servers. It was also a light weight car and hard for me to keep on the tracks in a race. I did not get any extra screenshots of this type of car in races. I know there were some amazing wrecks with these, I just wasn't doing screenshots of all the different types of cars when replaying or watching the race after it was done.
I've checked my crypto and tokens again as usual.
My CTP BusyLion badge

Thanks for reading and have a great day or night or what ever it is where ever you are :-)