You are viewing a single comment's thread from:
RE: Sound is Linear. (? If/The Sound is Emotion AKA #WereYou17Before18Too? #IsMomErDadOrOtherYourFirstWord? #WhatWouldThatDo? #Centreal #037 #Realityl #37 & && (? I, Mom, Dad, Other)) )
"To be present in the here and now", attaching a selfie with a WiseGov Senior Analyst Gang member using #SoundWeapon/#SoundTorture against me (to, thinking what their words might be, "help solve a case" where I write/talk about sound trauma — by making invasive noises/sounds at physically painful volumes like trauma I was raised around).
Text Selfie: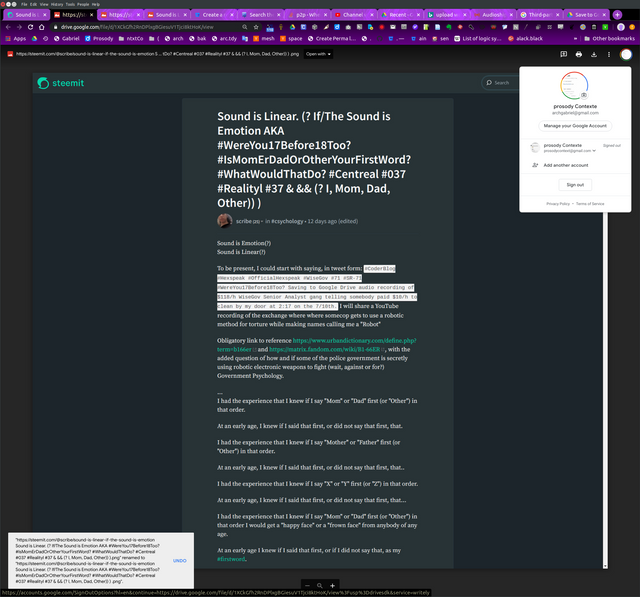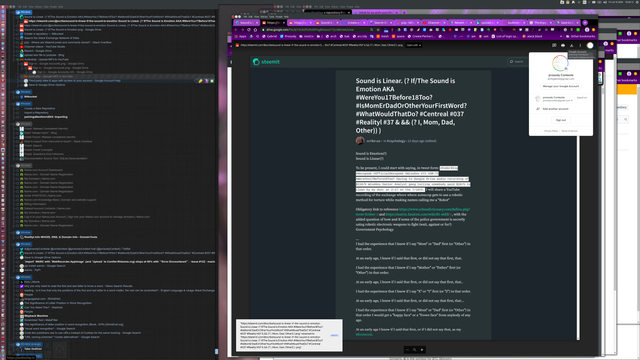 Audio Selfie: