Five Reasons Why Phnom Penh Has A Cool Music Scene
Ever wanted to travel to Asia? Been to Vietnam and Thailand but not Cambodia? You're missing out on a cool music scene... here's why!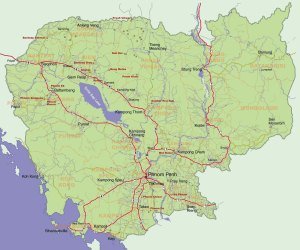 1.The Cambodian Space Project. 
In December 2009, Tasmanian guitarist Julien Poulson discovered Channty 'Srey Channty' Kak in a Cambodian karaoke lounge. A band was born. The Cambodian Space Project play raw psychedelic rock'n'roll in the spirit of 1960's and 1970's Cambodia. This Vietnam War, pre-Khmer Rouge era of popular culture is referred to as the 'Golden Era' of Cambodian music. The Western pop and rock sounds emanating from American G.I. radio stations got all mixed up with traditional Cambodian music forms - not to mention Latin rhythms, Chinese songs and other influences. Between the mid 1960's and 1975, many thousands of cover versions, re-makes and original songs were produced in a very lo-fi and speedy fashion by a small number of Cambodian artists. The best known of these are singers Ros Sereysothea, Pan Ron and Sinn Sisamouth. Nearly all of the artists were wiped out by the neo-Stalinist purges of Pol Pot and his Khmer Rouge organisation.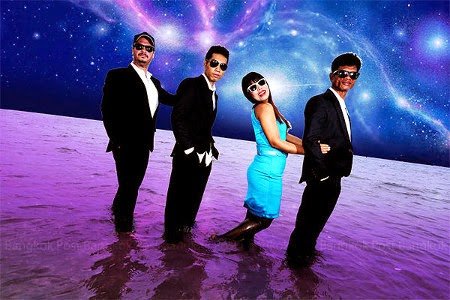 Naturally, there is a great deal of reverence for and nostalgia based around the music and artists of the Cambodian 'Golden Era'. In 1994 - in the period immediately following the United Nations UNTAC intervention into Cambodia - an American tourist collated some 'Golden Era' songs on cassette tapes and the result was released in the West as the 'Cambodian Rocks' album. In 2002, brothers Zac and Ethan Holtzman founded the band Dengue Fever, recruiting established Cambodian singer Chhomm Nimol to head up their psychedelic surf-rock sound. Dengue Fever are based in California (which is why they are not, strictly speaking, included on this list). Like Dengue Fever, The Cambodian Space Project travel the world spreading the sounds of the Cambodian 'Golden Era' - but their home is Phnom Penh. You can catch the band playing around Cambodia several times a year. 
http://cambodianspaceproject.org/ 
https://en.wikipedia.org/wiki/Cambodian_Rocks 
http://denguefevermusic.com/bio/ 
2.Leng Pleng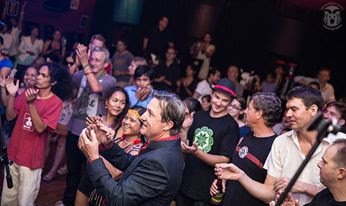 Around seven years ago, long term Phnom Penh expat Ken White figured out a way to connect all the musicians and venue owners operating on the burgeoning Western music scene in Phnom Penh. With his weekly gig guide listings and narrative, sent out to an ever-growing list of email addresses, Ken established www.lengpleng.com as the first reliable source of information on where to go and which band to see in Phnom Penh. The website and newsletter also contain information on the Western music scene at large in Cambodia - Siem Reap, Sihanoukville, Kampot and Battambang. The scene in Phnom Penh has grown a lot since those early days. Like paved roads, a reliable wi-fi connection and good quality espresso - a live show by a Western band was hard to come by. Today, on any given night of the week, you can catch a cool jazz band, a great soul singer, a 1970's rock covers band or an excellent Cambodian-language performer. Leng Pleng is still the go-to source for gig listings and information about the local expat bands and venues in Phnom Penh. 
3.Showbox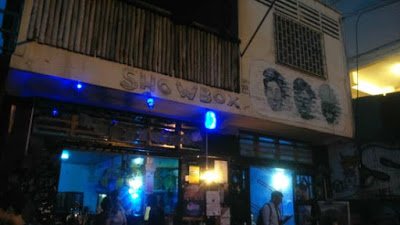 The hip and happening, rough and ready melting pot of the Phnom Penh music scene is located some way from the centre of town - a few metres from the S-21 'Genocide Museum' in BKK3. It is at Showbox that English teachers, artists, musicians, designers, film-makers, NGO workers, backpackers, volunteers and students all meet up - often at 6pm for the 30 minutes of free beer! The atmosphere is laid-back and creative. Many a local Phnom Penh band has either formed, performed or jammed at Showbox. In 2014, a handful of local hardcore metal bands (Sliten6ix, No Forever, Anti-Fate) and record label Yab Moung Records gained some international attention with an article in Slate Magazine - all of them were based around or connected with Showbox. Neighbour issues (the two-storey bar and venue is situated in a residential area) resulted in a curtailment of late-night gigs, but Showbox still puts on many scheduled performances. The Wednesday night open mic session can become extremely busy. Recent visiting bands have included Nervo Chaos from Brazil, Sete Star Sept from Japan and Zoe Zac from Japan. 
https://www.facebook.com/events/1539417483039015/ 
https://www.facebook.com/zoezac76/ 
http://www.slate.com/articles/news_and_politics/roads/2014/01/cambodia_punk_rockers_the_southeast_asian_country_is_home_to_a_new_hardcore.html 
http://www.lengpleng.com/2013/12/rj-marshall-interview.html 
4.Equinox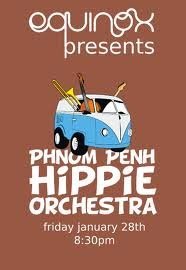 If you visit Equinox on Street 278 today, you will find an empty, boarded-up building. Seems like a strange choice for inclusion in a list of reasons why Phnom Penh has a cool music scene? Equinox was shut down over a year ago, but the live venue was a driving force in the creation of the Western music scene in Phnom Penh. Specifically, former General Manager Anthony Mrugacz transformed Equinox into a fully-equipped, dedicated, modern performance space that, for years, was the first choice amongst bands and gig-goers in Phnom Penh. The cool thing is that Mrugacz fastidiously documented live recordings, videos and gig posters from the shows: Equinox lives on through Anthony's 'Online Museum' and blog. 
The circumstances of the venue's demise, in April 2015, are indicative of changes in the music and arts scene in Phnom Penh. According to Mrugacz, and former Equinox owner Marco Salvetti, the title-holder of the property decided to increase the monthly rent by more than 300 per cent! The guys blamed a property bubble caused by an influx of Chinese investment which infected Cambodian landlords with a serious case of greed. With one shattering blow, the most important Western music venue in Cambodia was made infeasible and forced to close. The sad-looking Equinox building – now empty for fifteen months - is a sober testament to the unfathomably high rents being advertised for buildings in downtown Phnom Penh. The city is strewn with brand new developments and high rise apartment blocks, many of which are without tenants.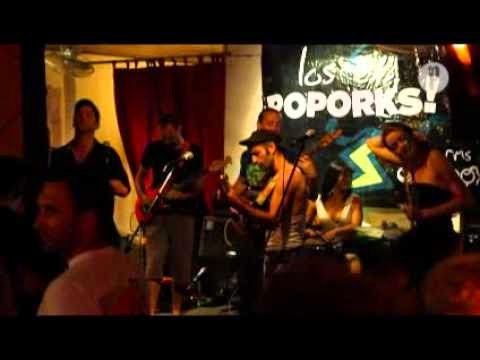 As ultra cheap rents have disappeared and general cost-of-living has increased, Cambodia has become a less desirable destination for the penniless poets, starving artists and couch-surfing musicians wandering the world looking for a cool scene. There has even been governmental warnings about changing the visa/permit system for foreigners - the days of paying just $280 a year, with no questions asked and no hassle, may soon be over. However, there is one very important reason why creative types still flock to be an expat in Cambodia, which is the subject of number 5. on our list... 
http://equinox-archives.blogspot.com/ 
http://www.phnompenhpost.com/post-weekend/live-music-bubble-bursts 
5.Cheap Alcohol!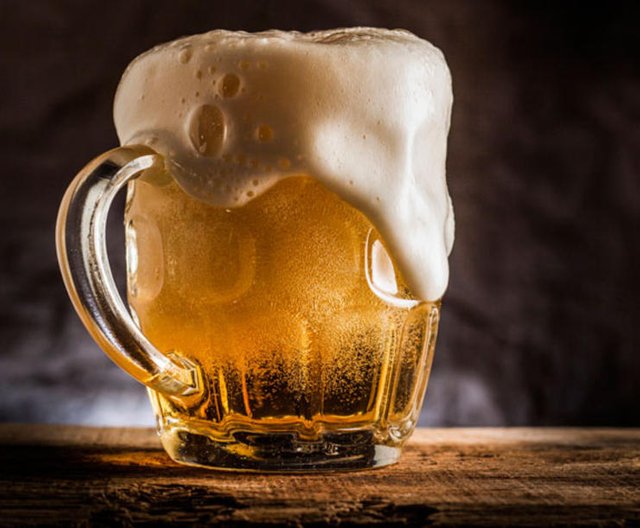 Yup, there's a reason why professional (Western, retired and dissolute) drinkers are flocking from Thailand to take up residence on the beaches of Kompong Som (It's not just the increasingly stringent Thai visa system) - one 330ml can of domestic Cambodian lager costs just fifty cents! $0.50! A cold glass of draft 'Angkor', 'Anchor' or 'Cambodia' beer can be had at the same price (during happy hour in the kind of dive bars that professional drinkers and cool musicians like to frequent)! 
A less-than-comprehensive system of taxation coupled with a healthy import sector makes Cambodia a drinker's paradise. French wines, Scotch whiskies and exotic boozes from any country you care to mention are all available at low low prices... and we all know that the arts and music scene is fuelled by copious amounts of alcohol! Come to Cambodia and join the party! 
Joe Wrigley