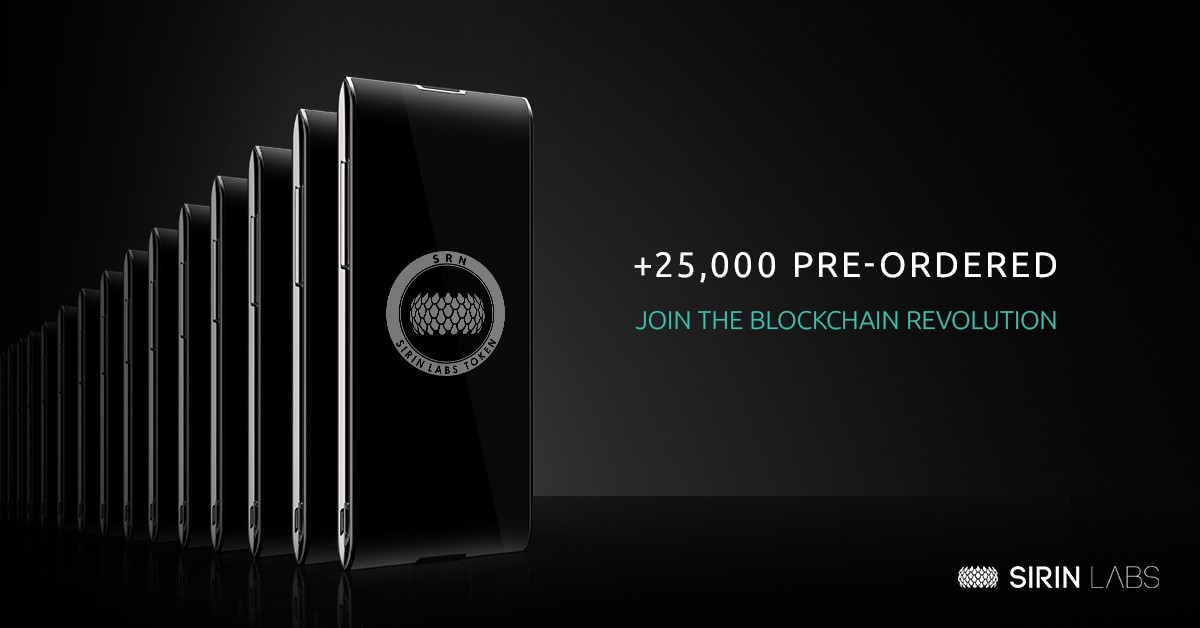 Sirin Lab's token price is on fire after the official announcement of 25,000 pre-orders for the Finney Phone. Here's the official statement:
"We are excited to announce that as of today, through our distribution channels, distributors and the community, our pre-orders for the FINNEY phone have already surpassed 25,000. As a direct result of this growing demand, we are continuing our global expansion by announcing our plan to open 3 additional brick-and-mortar locations to join our flagship store in London and the previously announced store openings [...]
We are also happy to report that the development for the phone is coming along wonderfully. Just this week, our R&D team has successfully automated the transfer of SRN to ETH, and ETH to SRN. This is a huge step towards creating a streamlined and seamless user experience to bring a much-needed shift in the usability of cryptocurrency in the mobile landscape."
Link to the announcement: https://medium.com/@sirinlabs/pre-order-and-retail-announcement-1b9f03fe659e