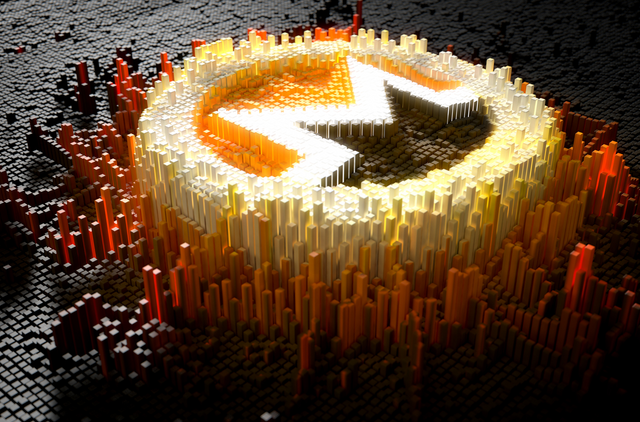 Privacy coin Monero has been at the forefront of the news headlines in recent months, and not always for the right reasons. However, Monero has also been one of the best performers in the midst of the summer bear market, and on the morning of August 31st the XMR coin is up 14%.
Monero has also been the subject of a very bold and optimistic prediction by ICO advisors Satis Group. The team have analyzed various coins and have predicted that Monero will grow 38,391% in the next ten years – with bad news for other altcoins.
Monero Price Surge
By mid-afternoon on August 30th Monero had dipped along with the market to a daily low of $97.17. Just less than a day later and XMR's value had surged to $110.78. Unlike some of the pumps covered here recently, Monero's trade volume didn't exactly explode, however it did receive a 33% as volumes rose steadily from $30 million to just over $40 million.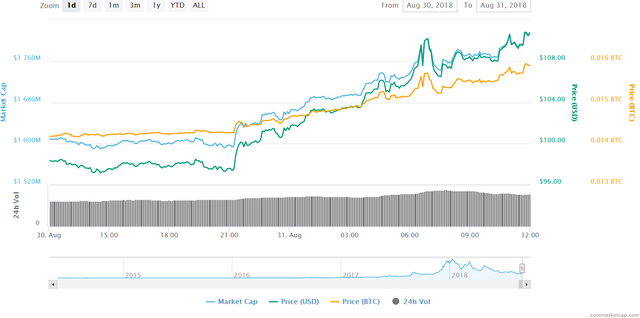 This surge takes Monero to a three-week high, and recovers the ground lost during the market blip of late August.
The dominance of BTC trades across exchanges is in stark contrast to altcoin pumps of recent months, where USDT Tether has played a prominent role. Today only around 9% of trades have been in the form of XMR/USDT, while Bitcoin trades account for close to 60% of the total.
Big Predictions for XMR
Monero was one of the coins to come out of the recent research by Satis Group looking the best. Satis have predicted a price of $1,476 in just one year's time for XMR, while the year five prediction takes the coin to a posited price of $18,498.
Of course, such predictions are rarely worth the bandwidth they're hosted on, but the research paper does follow a pretty clear rationale that may not be as far-fetched as it sounds.
"Currently, the vast majority of the total crypto asset market capitalization is held in traditional store of value markets, with offshore deposits accounting for nearly 40% of the total. As a result, cryptoasset market capitalization growth is primarily from increased store of value use case penetration."
That statement is in direct opposition to those who think that crypto's current role as a store of value is what's holding it back. The push to make cryptocurrency a transactional unit of exchange may not be required for the market to respond positively.
As you can see, several altcoins received very pessimistic predictions.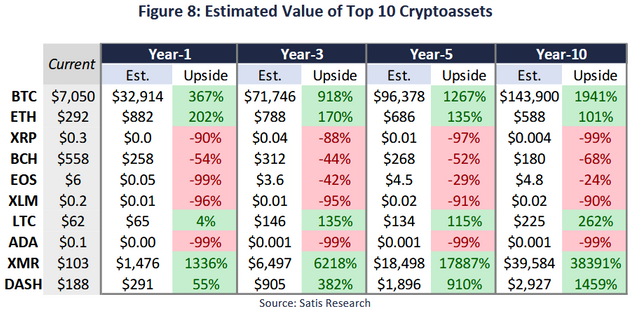 Satis explained their reasoning, saying:
"…we continue to see upside in networks that have cultivated relatively organic growth and community (such as LTC), meaningful downside from networks that have inherited brand recognition and potentially short – lived adoption during hiccups from their fork – parent (such as BCH), and very little value in networks that are misleadingly marketed and not even required for use within their own network (such as XRP)."