This is one of a kind posts that I'll be sharing today as I'll get to tell more about myself and how I ended up on this endeavor – writing blogs about cryptocurrencies, finances and investments and even some life hacks!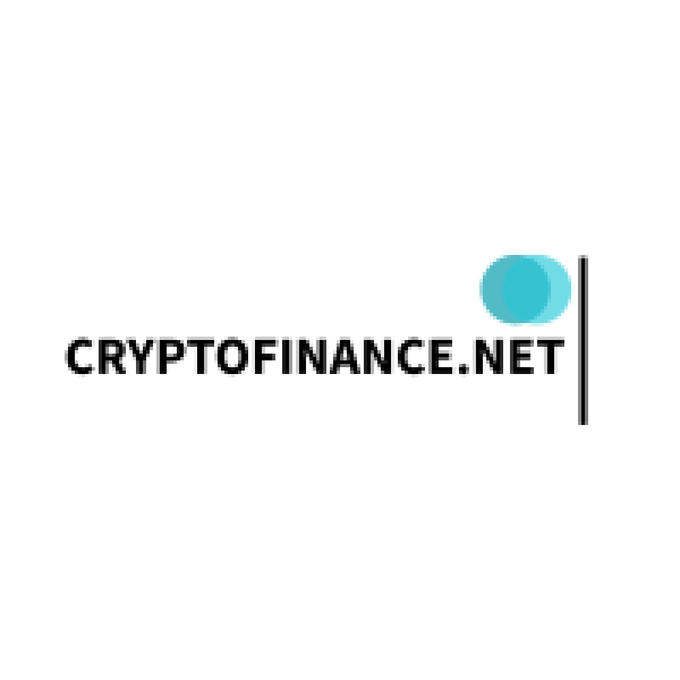 Disclaimer: Some of the details have also been altered to protect the entities or institutions that I have dealt with or mentioned in this blog. All images except my picture is courtesy of Google.
I'm Nikko Tigas, I'm 27 years old now, born in Bulacan, BS Public Health and a registered Medical Technologist. I'm an achiever way back in Elementary and High School as I became the Class Valedictorian. However, as I go through life, I realized that life lessons are much more important to achieve a sense of fulfillment. Skills needed to become successful are sometimes learned from experience from exploring the outside world and dealing with people rather than what was being thought on the four corners of the classroom or training room.
I took lot of exams that fortunately I passed – to name a few, National College Assessment Exam (NCAE), University of the Philippines College Admission Test (UPCAT), Polytechnic University of the Philippines College Entrance Test (PUPCET), National Medical Admission Test (NMAT), Civil Service Commission (CSC) Professional Exam and Medical Technology Boards, but I realized what I really wanted to do and share were not taught in the academe – to write and talk to people to give them advise about finances, investments or even simple life hacks. By doing these things, it feels to me that I'm just loving what I do and it feels like it's not work which should be the purpose as we enter college. Other than weblogging, I also dreamed to be a Youtuber but I guess I'll have to take one step at a time. I'm a person who loves doing different things of my interest daily at my own pace. I believe that writing is the best opportunity for me to express myself and Wordpress, for me is a great platform for me to do what I love.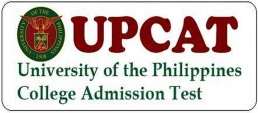 Work Experience:
Student and Research Assistant
I have tried being a Student and Research Assistant from my University during my Summer Vacation. It's my first interaction talking to random people to gather information through surveys before we had our thesis. I had to admit, it's really hard to do this, not only you're working under the sun, but I find it very hard for people to cooperate especially on these times that "Nothing is free,".
Project Assistant or Administrative Assistant
I worked as Project Assistant (also known as Administrative Assistant) for some of my professors from my Alma Mater. It's the first time I handled 5-digit income, without taxes. I just haven't realized yet the importance of getting the BASIC IDs – Philhealth, PAG-IBIG, TIN, SSS and Passport, so my income way back then just goes to expenses and savings.

I also don't know the concept yet of financial management, investment and insurance, so my inheritance just earned P50/month from my bank the very least. From my work, I have learned doing different kinds of errands like – 1) contacting and inviting meeting participants, 2) having documents or parcels photocopied and delivered, 3) getting checks, depositing them to banks, up to disbursement of honorarium to our meeting participants and honorarium to project staffs, 4) booking flight, transportation, meeting rooms and hotel rooms which I didn't know can be done online, 5) purchasing office supplies, 6) collecting expense receipts and having them photocopied and filed into something like an album, 7) preparing/reconciling liquidation or financial report, 8) recording and transcribing focus group discussions (FGDs) and meetings and lastly 9) staying awake on those events.

The perks? – I got to travel to Butuan, Surigao del Sur and Bicol Region. I also got $60 allowance per day of travel. During that time, I'm happy with the $300 I'm getting that time even there's tons of work to do. However, I only got to stay there for 9 months, due to delays in salary disbursement and I was swayed into joining a Multilevel Marketing company known for their pharmacy-grade health supplements and beauty products line.
Sales Distributor
During my stint as a Sales Distributor, I was at least able to recover some of $400 I had invested by retailing their products. The rewards are lucrative though – monetary, travel and prestige, which will let you earn up to $1,000.00 per week at your own pace – just keep the invites coming. However, I struggled on having a regular income and on expanding my business, network and wholesale customers.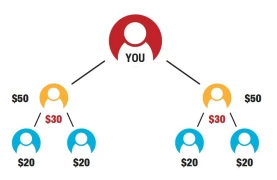 Call Center Agent (Sales)
I ended up going back to employment with my first BPO company, as an Sales where I learned the hard skills in travel items and bundles, as well as soft skills in closing sales over the phone and addressing their concerns. This is where I first heard about Bitcoins. (My Bitcoin Overview blog is found on this link. I literally grew there, not only as an employee – from being the outlier to one of the top-performing sales representatives. I also got fat from being a skinny there because food stalls and fast foods are just outside the office. I was really happy there, even if the pay is low. I worked there for three years. I also got the opportunity to be trained as Team Lead – Officer in Charge (OIC) for some couple of months stint where I'm the only one who passed the MS Word, PowerPoint, Excel and Coaching assessments out of the TLs on the account. However, because I was escalated by one of the ITs there directly to my manager due to an incident, I had to leave work immediately.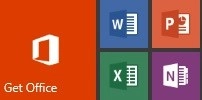 Call Center Agent (Customer Service)
I ventured into customer service when I moved to this company. Some of the things I have done for our callers include – hotel reservation and cancellation, rewards redemption and password reset, to name a few. I left because I felt that one of my supervisors is very strict to me which caused me not to go to work anymore when I got sick. I also felt that having an 11x4 shift even with three consecutive day offs is a bad move for me as it took toll on my health because we're still being asked to render overtime (OTs) even on that kind of setup. I have stayed there for 9 months only. I have decided then that I'll use my time while I don't have work to review for the Medical Technology Boards.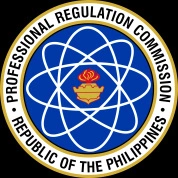 I started exploring crypto wallets and faucets and saw their potential. Unfortunately, I have lost 1 Bitcoin ($200 in value on that time) to a scam investment site (Coinsera - Link to my post about this found here) and some amount of money on other scam sites as well due to my impulsiveness. I started to get depressed and became thin again. This is when I realized that the $400.00 savings I kept for months will only take a month to consume. It's also at this point that I became more open to investing and taking online surveys or surfing crypto faucets and apps to earn extra income. To recover my lost funds is hopeless during that time but I took small gambles and still invested on Hashflare.io – a Cloud Mining site, hoping to recover at least a portion of my losses. I also started investing in stocks. I still did not appreciate the HMO card and life insurance benefits my employers gave me during that time.

Call Center Agent (Non-Voice)
Just when I thought that I can take the boards without work, I opted to join a lower-paying job than my last one given the premise that it's non-voice, I work on dayshifts and my shift is only for 8 hours (including lunch). However, all of these changed because I got transferred to 3 different departments, my shift changed to night shift and my shift became 9 hours, including lunch. Workload also got heavier but I'm still getting a lower pay despite that my co-workers that are hired for that account got paid 30% higher than us who got transferred even if sometimes, we're having higher workloads or doing the same nature of work. I'm still depressed with my financial losses that time which was aggravated by having an insufficient income. I got scammed again by cloud mining sites called Hashocean and Biteminer, and also by a social media platform called Empowr. Approximately I have lost 0.6 Bitcoin ($400 in value on that time). This, again led me to quit my job again, after working for around 9 months.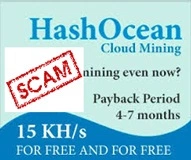 Call Center Agent (Customer Service)
Tables have been turned when I hired on my current work. I'm about to accept the job offer in Alabang that time but I took my chance to apply to this company as I heard that they offer a 14th month and 15th month pay. Even though the work is sometimes stressful, I felt that my current job gave me the most decent and highest amount of compensation I received and I can ever get comparing it with my other previous companies. On top of basic pay, we received lots of allowances, we also had bonuses, non-monetary rewards, and it's the first time I got a high salary increase, and lots of free food. HMO and life insurance coverage are great. I also joined their cooperative and became more receptive on getting additional life insurance – really lots of perks for a BPO company, I can say.

Because of this, I was able to save some money, some was invested in mutual funds and stocks, some in cryptocurrency purchases like Bitcoin (BTC) – around $8,000.00 and Litecoin (LTC) – around $175 today, Bitcoin Cash (BCH) – around $900 today, to name a few. I also got to withdraw Ethereum (ETH) and Dash (DASH) – each are around $500.00 from Hashflare.io – which fortunately, not a scam site. Because of my investments, I can say that, despite crypto and stock markets volatility today, I was able to fully recover my losses.

WHY I'M HERE:
I realized that opportunities to earn and grow money are available online, you just need to take time to study them and take some risks maybe to invest on them or to at least try earning even if it's just for a few bucks. This is why I'm pursuing blogging – I wanted to give back, to share to others my experiences and thoughts on various investment vehicles so that whoever reads this will be wiser. I would also like to share some reviews on some mobile apps that could make our lives easier. It's my way of giving back. Writing blogs like this is the type of job I would like to have, hopefully, I can earn from this without feeling that I'm working and loving what I'm doing.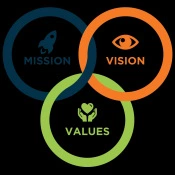 MISSION, VISION AND CORE VALUES:
VISION
· to be the most trusted, visited and reliable blog when it comes to reviews focusing on
o investments – traditional markets like mutual funds and stocks, cryptocurrencies
o mobile apps and desktop sites – where additional earning opportunities/discounts/rewards are available or where our lives can be made simpler
· to ensure that readers are enlightened and aware about different opportunities available for them to become crypto-financially independent
MISSION
· to become the most reliable cryptofinance site by providing honest, reflective, comprehensive and transparent reviews about various websites or apps featuring:
o traditional wealth products – mutual funds, stocks (like COL Financial), life insurance
o volatile investments – crypto purchases (e.g. coinomi), crypto wallet (e.g. coins.ph - review about coins.ph is also found here)
o high risk investments – minimum investment required, potential for high-payouts cloud mining sites (e.g. hashflare.io)
o extra income opportunities – no investment required, low-paying sites - online survey sites (e.g. Clixsense), crypto faucet sites or apps (e.g. Freebitco.in and Bitmaker), point to click sites (e.g. Paidverts)
o referral sites or apps – like ICO, airdrop or wallets that pay per referral (e.g. Xapo, Coinbase, POWtoken, Shopback)
o rewards (e.g. Travelbook, SM Advantage, Cliqq, FamilyMart Snap)
o Discounts (e.g. Lazada, Shopback)
o Free Data or Calls or Texts (Freenet, Globe Switch, Dingtone, Chikka)
o And many more!
· to make the site visually appealing by making sure that written content and media (audio-visual and images) are well drafted and arranged on the page to provide a rich reader experience
· to provide personalized and world-class crypto-financial advice, reviews and tips about the app or website by having an e-mail messaging, chat messaging or personal conversation available for free or at a subscription
CORE VALUES
· Honesty
· Transparency
· Creativity
· Variety
· Interactivity
· Clarity
· Readability