Founder of Ethereum meets with Vladimir Putin
Of course Vitalik Buterin, founder of Ethereum, would be the one to convince Vladimir Putin of the value that blockchain and cryptocurrency holds. Vitalik is a smart dude who articulates well, especially when it comes to cryptocurrency. One reason for Putin's interest in listening is that Russia wants to be a leader in Information Technology (IT). Blockchain and cryptocurrencies such as Ethereum are seen as technological innovations (because they are!) and Russia wants to get involved despite its history of prohibiting these technologies/currencies.
Read about it for yourself on this article by Alicia Naumoff on cointelegraph.com
https://cointelegraph.com/news/suddenly-vladimir-putin-meets-vitalik-buterin-endorses-ethereum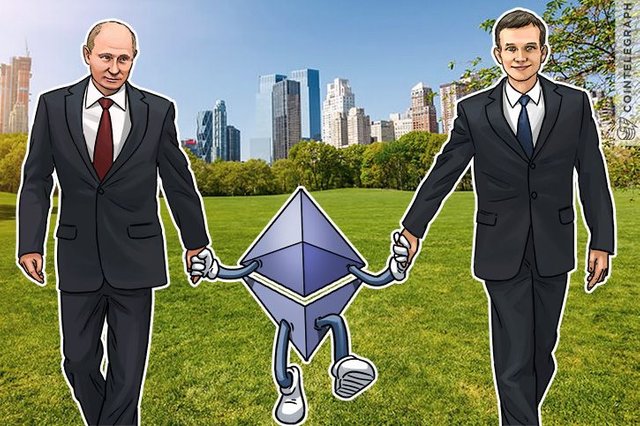 (source: cointelegraph.com at cointelegraph.com/images/725_Ly9jb2ludGVsZWdyYXBoLmNvbS9zdG9yYWdlL3VwbG9hZHMvdmlldy9jOGY5OTlmOTRiYTkyY2Y5YWE5MzU2NTlhMzgzYTdkNy5qcGc=.jpg)
If you enjoy the post, throw me an upvote and/or resteem this post for others to see.
Also, I always follow back!