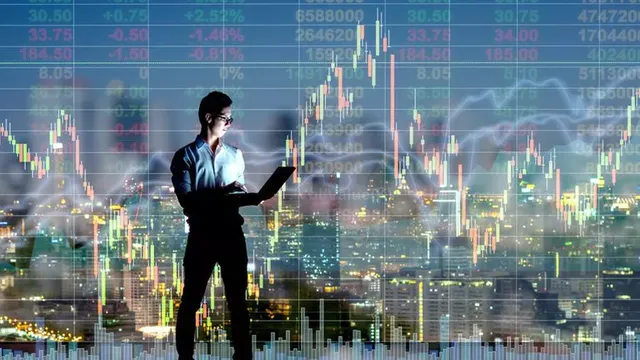 The crypto market is improving. Couple of days ago the price of major coins have increased significantly. The total crypto market capitalization reached $ 291 billion, which is the highest rate in the last two months.
The price of bitcoin (BTC), which is on the first place, has grown quite well and reached $ 7,400 in just one hour. At 6:00 am, the price of the currency exceeded $ 7,000, while its price was between 6,650-6,750 dollars before that day. After six o'clock in the evening, the price increased by 5% and reached 7,100 dollars in a few minutes, and the next push would go up to $ 7,400.
BimexRekt, Twitter bot, claims that a significant change in bitcoin prices is due to the rapid and short-term trading.
However, not only the price of bitcoin increased. It is followed by almost every popular cryptos, among which are Eos, Cardano and Stellar. The price of Eos rose by almost 10% and became $ 8,75, a 30% increase over the last 48 hours.
The price of Neo increased by about 9% and now costs $ 39.50. Stelar price change is still expected, but now it is only 8% more than yesterday and about $ 0.25.
The price of Ethereum has also increased and reached $ 500. Looking at the last days, its price was about $ 400, and in the last 48 hours it increased by 15%. The price of Bitcoin cache (BTC) has increased significantly - up to 8% - and reached $ 850. In the end of the last few weeks, Rippe has exceeded $ 0.50.
Capitalization of small cryptos also increased. Among them, Cardano is up by 10%, at the time of writing, its value is $ 0.18.
The price of Ethereum Classic increases modestly - it is almost $ 18. The price of Dash increased by 8% and reached $ 260. Litecoin's value increased by 6% and reached $ 89, while in the meantime the price of Ontology and iota coins increased by 3% and 5% respectively. The price of Tron increased by 10% and amounted to about $ 0.04, while Vechain price increased by 3% to 1.94 $.
Thanks For Looking in,
If You Want More Followers <---------------------- https://old.steemfollower.com/?r=3542
@dattabitcoin - A.K.A CryptoAstronaut