ANNOUNCEMENT: Credit cards now accepted at zero payment fees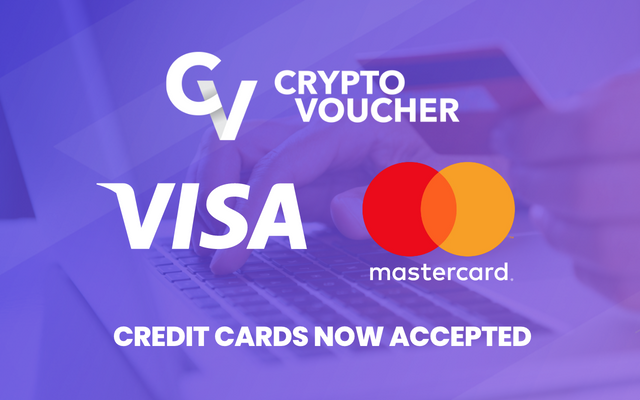 That's right, Crypto Voucher, the leading platform in simplifying buying crypto, now accepts credit cards at zero payment fees. Crypto Voucher will not be charging customers for the payment fees while using credit/debit cards to buy cryptocurrencies, instead, Crypto Voucher will cover these fees from the service fee (4%) charged on every transaction.
What's more, Crypto Voucher will be giving 10-euro voucher to every new customer who will make a minimum purchase of 200-euro with credit cards. It is very important to mention that unlike many other platforms, Crypto Voucher will enable credit cards payment for purchases starting from only 10 euros.
Ps. To claim this promotion make your purchase using this reflink.
This promotion is valid until the 31st of December.
Enabling Credit Cards at Crypto Voucher, will also offer our friends and partners at Binance, Steem and Ontology, a great channel to their community to buy BNB, Steem and ONT with credit card.
We put all our efforts to finalize this process after many requests from our customers to allow credit cards payments on Crypto Voucher. We do hope that this step will improve the entry point and shopping experience for the crypto community. Crypto Voucher will continue working towards simplifying the crypto-space, if you have any ideas, suggestions or feedback, please don't hesitate to contact us.
Explanatory video about Crypto Voucher :