Cryptoskulls collectible token
Hello Steemians!
I found out about cryptoskulls collectible token on reviewhunt, I was curious as to what it is and what it is used for. Then I went to find out myself, got to know it is a non-fungible token.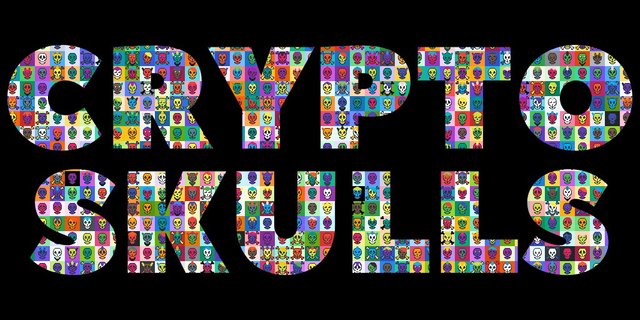 Image Source
"CryptoSkulls are 10,000 collectible ERC-721 Non-Fungible Tokens stored on Ethereum blockchain. Each CryptoSkull character is unique pixel art image.
Each CryptoSkull has its UNIQUENESS INDEX that shows total rareness of all image features. For example, CryptoSkulls with beards are rarer than without beards and have less UNIQUENESS INDEX. Each CryptoSkull (except 10 SKULL LORDS that are not generated but hand drawn) has its X-gene value saved at the moment of CryptoSkull generation. X-gene is a set of CryptoSkull feature indexes. UNIQUENESS INDEX is calculated by X-gene analysis. Possible UNIQUENESS INDEX values are 1 (SKULL LORDS), 2, 5, 11, 12, 13, 15, 16, 22, 25, 26."
This is culled from stateofthedapps.com.
This is how the main site of cryptoskulls looks like: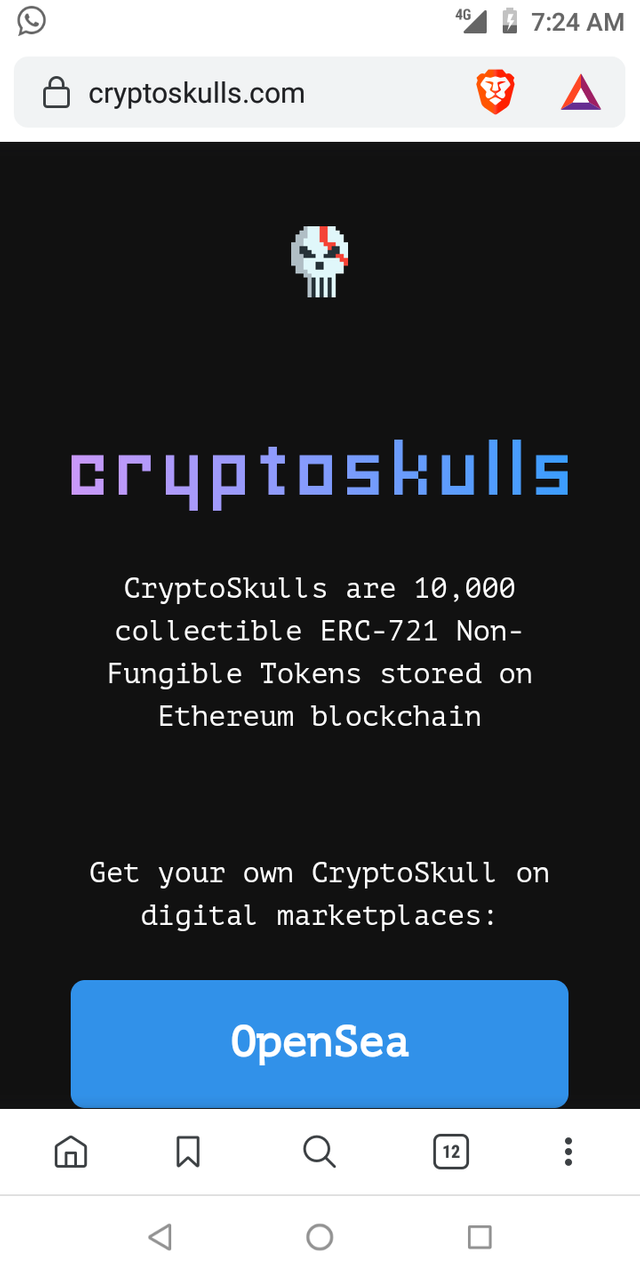 You can get your cryptoskulls token on three digital market places:
SKULLS is a name of a coin in Minter blockchain. You can use SKULLS for buying and selling CryptoSkull tokens and as an in-game currency in the Cryptoskull projects and partner projects.
When purchasing a CryptoSkull token, it is randomly selected. The emission of CryptoSkulls is not limited.
Buy CryptoSkulls
You can also earn cryptoskulls through the following steps:
Go to here
Click the "••• More" button, and select "Embed This Page" from the dropdown
Copy code and paste it into your site
You can learn more on the main site;