INTRODUCTION
The news relating to hacking of vital data, especially those as essential as cryptocurrency keys have only left a dent instead of encouraging more investors. Nobody is willing to be part of a system where their investment and funds are not safe.
Losing your essential data due to poor storage utility is a tragedy you must have always tried to avoid. GOLDILOCK team recognized this fact and have come up with the needed solution.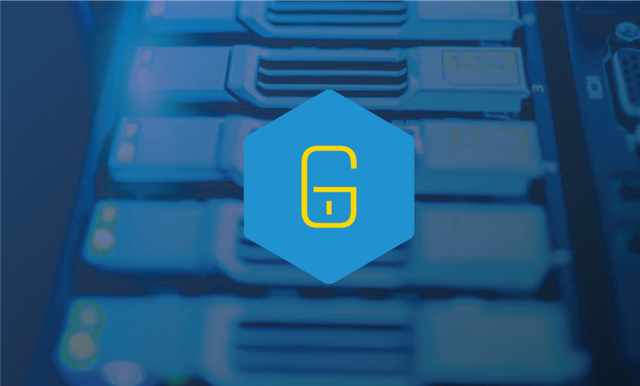 This is a smart, digital asset security system, designed to act as remotely disconnected cold storage interface pending when the user needs access to their data for any purpose.
Rightly put, GOLDILOCK is a platform that stores and secures digital assets.
---
A brief how-to-video
---
SOLUTIONS AS PROFFERED BY GOLDILOCK
---
Quick access to personal data and private keys when they are needed by respective clients.

Easy accessibility of the users' personal data and the security therein that prevents hackers' intrusion.

Personal data are always kept away from physical contact when not in use by user and are fully backed-up.

SENSITIVE DIGITAL DATA MANAGEMENT
---
In recent past, cryptocurrency investors saved their asset keys to online wallets which always made the data vulnerable and were often tampered with by hackers. Also, this equally led to a lot of other issues when the custodial company collapsed. Some would opt to the use of personally-held hardware storage solutions which could easily be misplaced, stolen or destroyed.
GOLDILOCK keeps your data safe from all of these unwanted problems by providing a remote physical disconnection of data from the Internet when the user is not active.

BENEFITS OF COMBINING BOTH COLD AND HOT STORAGE
---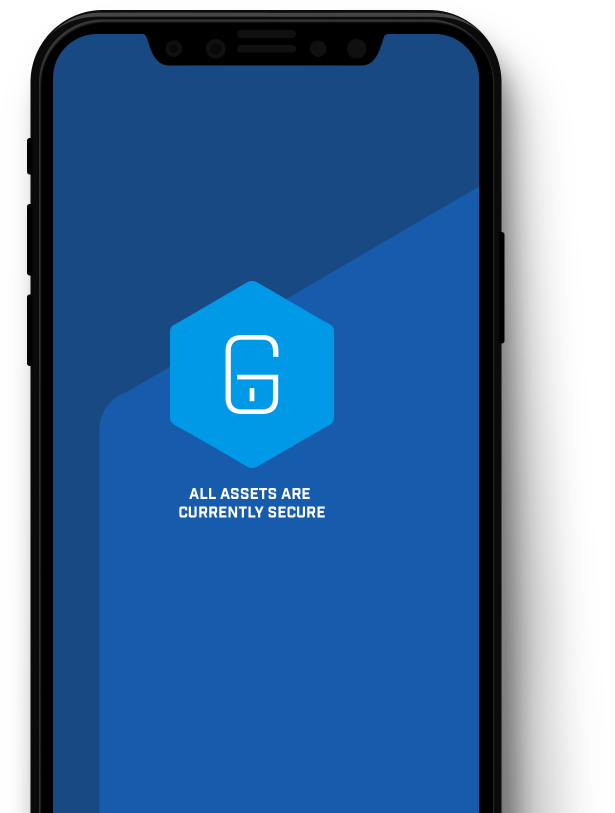 Cold and hot digital wallets may not sound entirely new but many may still find it difficult to differentiate between the two. A hot wallet is a storage mechanism, connected to the internet. A cold wallet, on the other hand, is this kind of wallet that is not connected to the Internet. They are designed in different ways. *** Most people that have digital assets prefer to keep a small amount of money in their hot wallets while leaving the vast majority of their digital coins in their cold wallet as a safe measure. But in the real sense of it, cold storage solutions are not the answer to a suitable key management for investor's cryptocurrencies. Also, hot storage solutions become unsuitable when it comes to the custody of private keys and digital assets because anything connected to the Internet can be hacked. Godilock knows that online data are pretty more handy but prone to attack, so it isolates personal data from physical contacts while backing it up fully.

HOW SECURITY OF DIGITAL ASSETS CAN POSETIVELY IMPACT MASS ADOPTION
---
GOLDILOCK has successfully raised a firm security standard and this is, most likely, one attraction investors will not resist. Persistent hacks of crypto exchanges, misplacement of keys and key theft have cost many millions of dollars and discouraged potential investors from taking part in the market. This is one huge problem that GOLDILOCK is positioned to solve. Standard security in crypto digital assets will encourage more people to come on board rather than leave.
---
Securiry issues concerning key custody seem to be the main reason why many individuals, institutions and countries are slow in the adoption of cryptocurrencies. With GOLDILOCK, the security of your funds, passwords and private keys are ensured. So obviously, by raising the security standard and ensuring safety of individual wallets, Cryptos and digital assets in general will enjoy a sharp growth as more people are likely to join.


AIRGAP TECHNOLOGY/MECHANISM: SECURITY BENEFITS
---
Personal data are stored online via a physical airgap medium – part of the mechanism incorporated by GOLDILOCK that cannot be accessed from the Internet. Invariably, this means that users' data cannot be hacked or accessed by hackers since the airgap mechanism is not connected to the Internet. Again, issues of service denial are not heard of in this technology.
How then can I access my data/wallet?
If this is your question, here is the answer: Using a non-IP mechanism, you can activate your wallet making it accessible over the Internet for a short period of time. At the time of activation, you can securely have access to your wallet over an encrpted connection using a dedicated URL and access credentials.
---
It fact, it's the core benefit of GOLDILOCK to you. As a consumer, GOLDILOCK will safely enhance the safety of your vital digital assets. It does this with the use of an encrypted storage device which is stored in a vault in a secure vicinity. This storage device remains offline and disconnected physically from the Internet to avoid hacks and key theft until you seek to gain access to your data. When so, it becomes accessible online via secure Web access credentials.
---
It's right to conclude that the core benefit of keeping users'/investors' data offline using airgap technology is so that the data can never be accessed by hackers and criminals due to the fact that the data are not connected to the Internet.

GOLDILOCK AND NEO SMART ECONOMY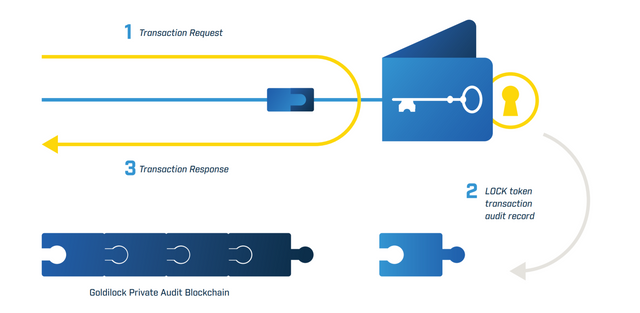 NEO happens to be a non-profit, community-based blockchain project which utilizes blockchain technology and digital identity. The importance of utilizing digital identity here is to digitize assets, automate the management of digital assets using smart contract and also achieve a smart economy even in disturbed network.
---
Each user is on the lookout for a secured platform. NEO is firmly determined and committed to the development of a blockchain that is secured and safe for transaction. GOLDILOCK which prioritizes security chose neo on this premise. NEO maintains its security through the combination of smart contract, digital assets and digital identity. The following are some associated features:
REGULATORY COMPLIANCE: this feature helps large companies and institutions in the auditioning of their digital transactions and asset.

FASTER TRANSACTION PROCESSES: NEO makes use of "Delegated Byzantine Fault Tolerance" (DBFT). This very feature enables the blockchain to process series of transactions without transaction cost.

SUPERIOR CONSENSUS MECHANISM: another feature of NEO where it uses the concensus mechanisms which are the prove of work and prove of stake entitled Delegated Byzantine Fault Tolerance (DBFT).
---
GOLDILOCK opted for NEO, having seen it as a platform of choice on the premise that its features permit secure and efficient user transactions.
---
USE CASES
GOLDILOCK is positioned to render services to both individuals and institutions. This requires maximum security as investors' assets have been put under their care. Not only is GOLDILOCK up and doing in this regard, they equally provide solutions to institutions looking for security upgrades in their systems via the introduction of the airgap mechanism.
NOTE: GOLDILOCK HAS NO ACCESS TO THE DATA STORED ON THE CLIENT'S ENCRYPTED STORAGE INTERFACE.

GOLDILOCK has smart media token called LOCK. It is aimed to be registered on an NEP-5 asset on the NEO blockchain. User will need to purchase LOCK to effectively make of the platform.
---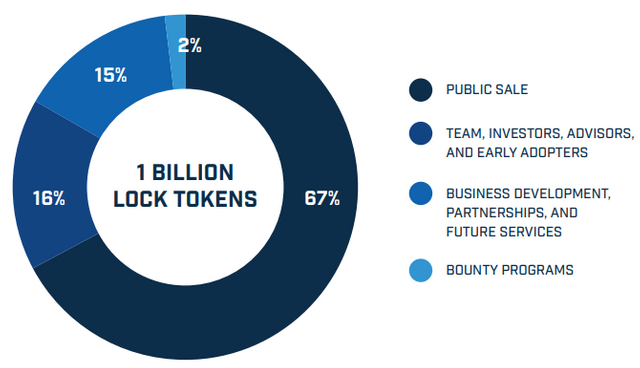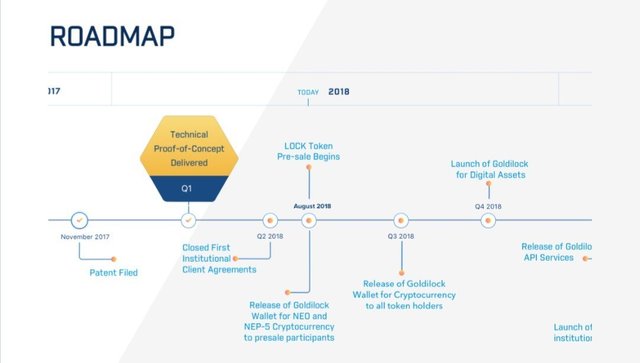 ---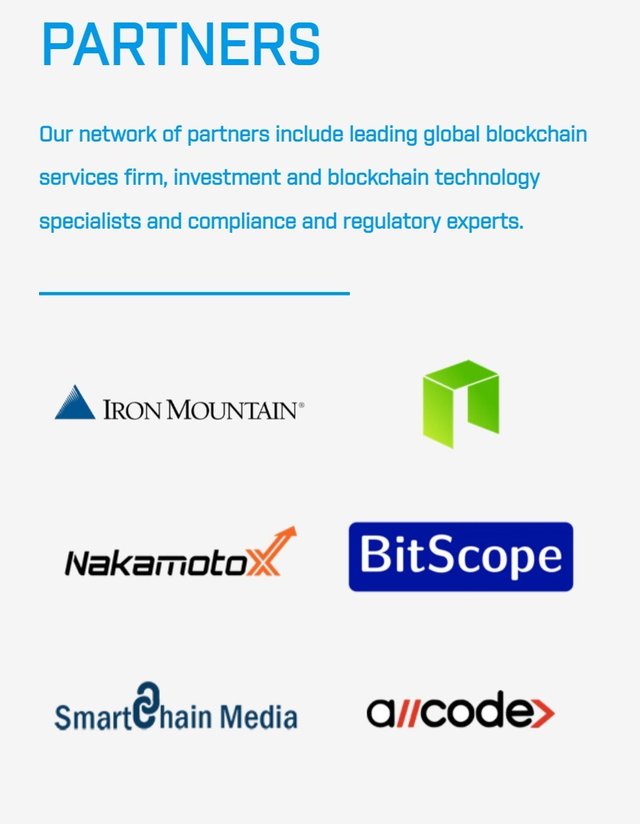 ---
Meet the awesome team behind Goldilock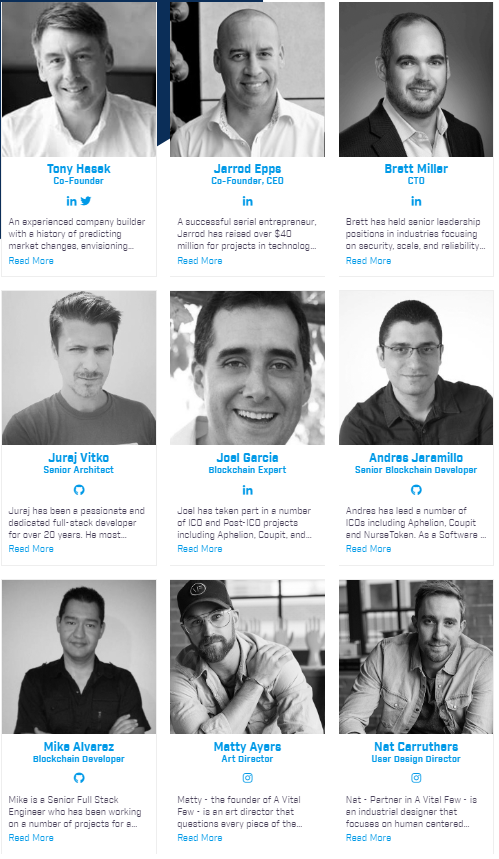 ---
For more information, please visit any of the following links:
Goldilock Website
Goldilock Whitepaper
Goldilock Tokenomics
Goldilock Telegram
Goldilock Discord
Goldilock LinkedIn
Goldilock Facebook
Goldilock Twitter
Goldilock Reddit
Goldilock Github
---
This is my entry @originalworks' GOLDILOCK sponsored contest
---
goldilock2018