First I want to let clear about CryptoPepes. CryptoPepes is a blockchain based game powered by Ethereum. Each Pepe is born unique and and has it own characteristics. Each Pepe is 100% owned by you and safely stored in your wallet. You can breed, mine, fight or trade Crypto Pepes on the blockchain.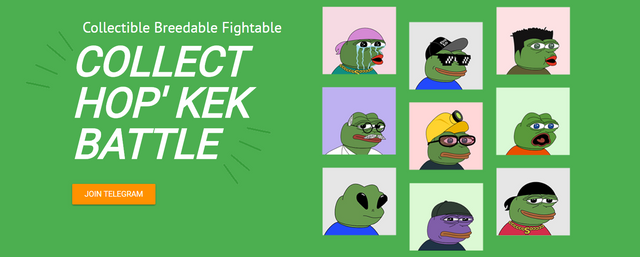 Collecting:
CryptoPepes are unique! They are really desirable and can be collected in the CryptoPepes custom developed wallet! Let us show you a collection of the newest pepes:

Feature:
Breeding:
You can breed your Crypto Pepes. The look of new pepes look will depend on the genes of it's parents. Some characteristics are rarer than others but make your pepe more valuable if they have them. There are literaly billions of possible CryptoPepes so no two will be the same.

Battling:
You can battle other players in epic pepe battles. Choose your deck of pepes and compete in tournaments to show you are the pepe champion!
The strengths and weaknesses of your Crypto Pepes will be determined by its DNA. CryptoPepes battles are expected in Q3 2018.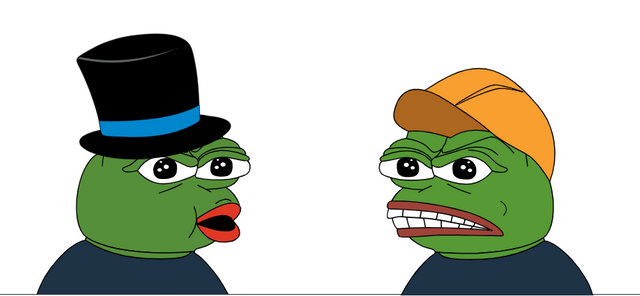 Mining:
You can earn PEP tokens and Gen 0 CryptoPepes by putting your computer to work during the CryptoPepes Rat Race! Approximately every 8 minutes a miner gets rewarded 2500PEP tokens and every 16th block a miner will also get a GEN 0 CryptoPepe. Only 1100 GEN 0 Pepes will ever be created!
PEP tokens and Crypto Pepes are 100% owned by you and stored in your personal wallet.
The CryptoPepes Rat Race will last for 3 months. After 3 months 40 million PEP tokens will have been mined and 1000 Gen 0 CryptoPepes. CryptoPepes will then transition into DPOS.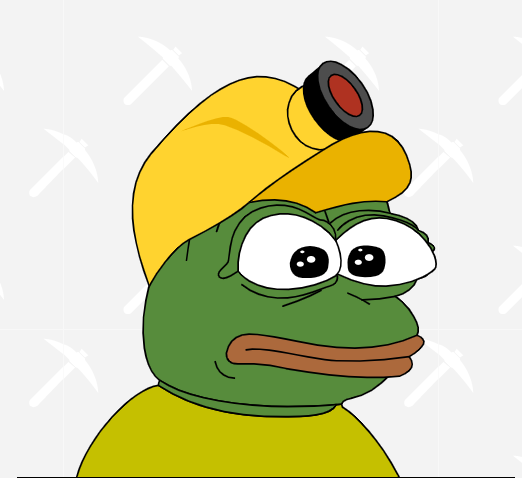 Airdrop:
The PEP Airdrop is Live
Win PEP tokens. This is the chance to get a share in all future games that are developed on the PepChain, including CryptoPepes. I made a video about cryptopepes airdrop. You can also watch that.