Bitspark 2019 in review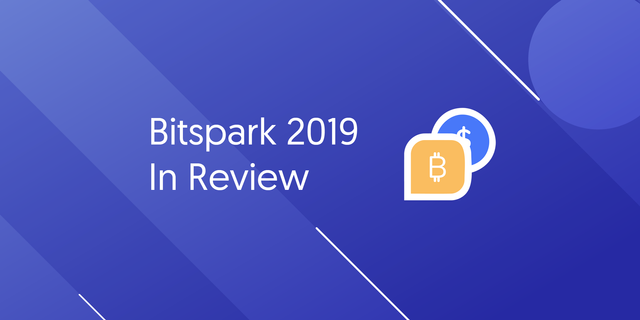 2020 is right around the corner, and while we won't have flying cars just yet, it will be a very exciting year ahead for everyone in the crypto space as we continue to build better products and serve more customers. But before we dive into what the next year will bring, we just wanted to take a moment and reflect on what we've achieved together in 2019. It's been a busy year indeed.
Our team has grown both in Ukraine as well as Hong Kong and together we worked on launching new stablecoins, rolling out a brand new mobile app, updating the web platform, setting up cash points all over the world and expanding our partnership with Okra Solar.
We've Forest Gumped the industry going to IMTC in Miami and London, Finovate Asia in Singapore, HK Fintech Week in Hong Kong, Decentralized in Athens, World Crypto Con in Las Vegas, Token 2049 in Hong Kong and making appearances on CNBC, Bloomberg, CoinTelegraph, Coindesk, Wall Street Journal, The Bad Cryptzo Podcast, Off the Chain with Anthony Pompliano and Untold Stories with Charlie Shrem.
Looking back, 2019 was the year that Bitspark tied up all the different components across our products and services and turned it into a coherent, streamlined business. Our value proposition of making crypto accessible to everyone by making the connection to cash easier, has proven itself to be the right direction for the company. We've honed in on our product/market fit and now have a steady stream of inbound customers from over 30 countries.
To view the complete story, including our 2019 infographic, click here