Zebpay Listed Stablecoin TrueUSD (TUSD)
Cryptocurrency exchange Zebpay introduced a new stable coin on its platform on Monday. A blogpost published late last night said that users can now deposit and withdraw TrueUSD (TUSD) on the exchange.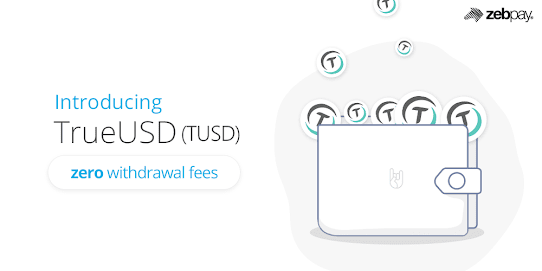 Stablecoins such as Tether (USDT) and now TrueUSD (TUSD) are called so, because their intrinsic value is $1 and are not subject to usual volatility of the cryptocurrency markets. However, it is not always 100% accurate. For instance, if we were to take a look at TUSD's charts over the past two days, we would see that its value remained $0.99 on August 4 and 5 and $1 on Monday (August 6).