Win a FREE Entry into Satoshi United Blockchain
If you have followed the news section of our event, you know about the upcoming (and unique) "non-conference" organized by Tsotshi United in Singapore (5 days, people) on July 26-27 this year.
Now, Satoshi United has come up with a fun contest which provides a FREE Pioneer Pass for the top 5 winners, currently worth $ 499. An Explorer Pass which is already free. You can compare the differences here.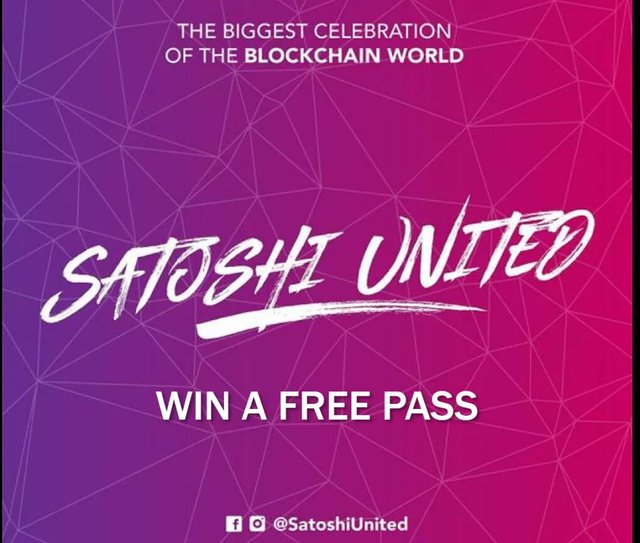 To win the free Poineer Pass, this is what you do:
Follow/share Satoshi United's social media pages (links below).
Get an explorer pass (It's free. You could get it from here).
Tag and invite 5 of your friends by sharing the event website on your social media profile.
Stand a chance to win a VIP entry into the Awards Night Gala and make connections of a lifetime!
Once you're done, submit your details in this Google Form, so you could be contacted with the details of your pass if you made the winners list.