Cryptomark distribution plans - part 2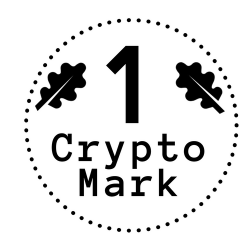 1. A regular weekly round, which will require users to do a small contribution every day. Every week we require the following 7 tasks to be completed over the week:
3 posts in our forum.
2 posts in our thread at bitcointalk.org
2 other contributions on steemit, reddit, medium, twitter, facebook or something similar
Once you have fulfilled your weekly tasks, please fill in the form, which you will find here:
http://www.crypto-mark.de/en/crypto-mark-distribution/
The distribution amount for every week is fixed, so the total amount will be shared by all users that qualify for the week.
Also, we have a referal system in place: If you motivate a new user you will get an additional 35% of the Crypto Mark they earn on top of your own rewards. For the people they invite there will be an additional 15%. So in total, an invited users will generate 150%. This means that if you bring 3 additional active users, which each also bring 3 active users, you will earn 2.4x more than you would have earned on your own (3x35% + 9x15% = 240%).
Please note that the referral system does not work with a referral link. This is by intention as we want to speak people with their friends and explain them what the Crypto Mark is instead of sending out a mass mailing.
We have a section in our forum where users can briefly introduce themselves and they should also explain who referred them to Crypto Mark. Like this it is also highly transparent that users get additional rewards for referrals.
Users that have referred somebody to Crypto Mark and want to benefit from this are asked to fill out a form which, makes it easier for us to work with the data. The form can be found here:
This system will ensure that there is a strong incentive to be active everyday and to invite other users. Also, there is a strong incentive to participate early and to bring friends early, but it is nonetheless also attractive for people who join later.
The total amount per week starts at roughly 50.000 Crypto Mark and will increase to roughly 1.3m Crypto Mark in week 52. However, due to user growth the amount per user should decrease over time. Overall, 28m Crypto Mark will be paid out.