Weekly Cryptokitty Give Away by Cryptonaut.org - #04 - Saxon
Each week we will give away one Cryptokitty.
What do you have to do ?
Open your Cryptonaut Portfolio Tracker https://cryptonaut.org
Take a screenshot of your favourite coin.
Post screenshot below this post and your CryptoKitty address.
Resteem this post
Alternatively you can tweet your screenshot (https://www.reddit.com/r/CryptoKittiesMarket/comments/7vpnqi/weekly_cryptokitty_give_away_by_cryptonautorg_2/)
If there are more tweets (what we hope), we will randomly pick a winner.
This week Saxon is looking for a new home:
Name: Saxon Gen: 06 - Snappy Cooldown
Cattributes: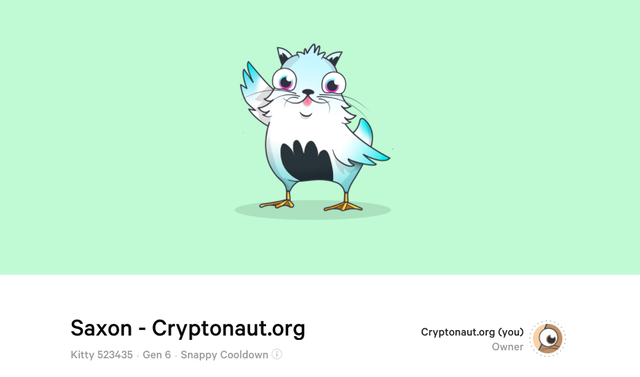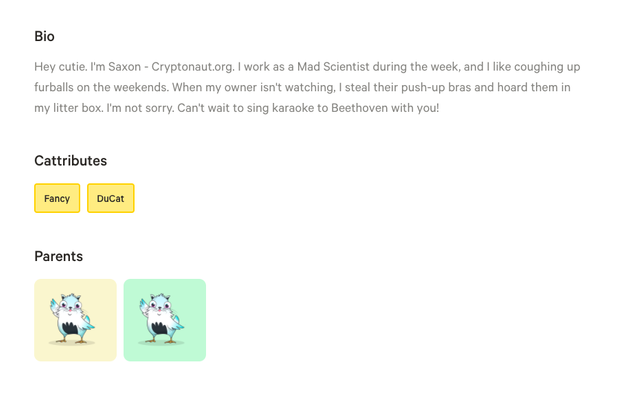 End: Sunday 6 pm Amsterdam time
---