Hello Steameowans,
The winner of the previous Cryptokitty giveaway has been chosen:
Congrats to @emilclaudell who receives a luxurious gen 6 Cryptokitty, enjoy your free collectable!
CryptoKitty News
Cryptokitties Twitter announced that they retired a few phrases from bios! Newborn kittens will no longer:
Say hi and tell you the two activities they're here to enjoy
Put condiments on everything
Be unable to wait to eat with you
If your cat has one of these bios, they're more original than ever.
This is great news, because rarity now extends to having specific bio details, which makes the game and the hunting for the rarity even more complex and interesting.
Today's Giveaway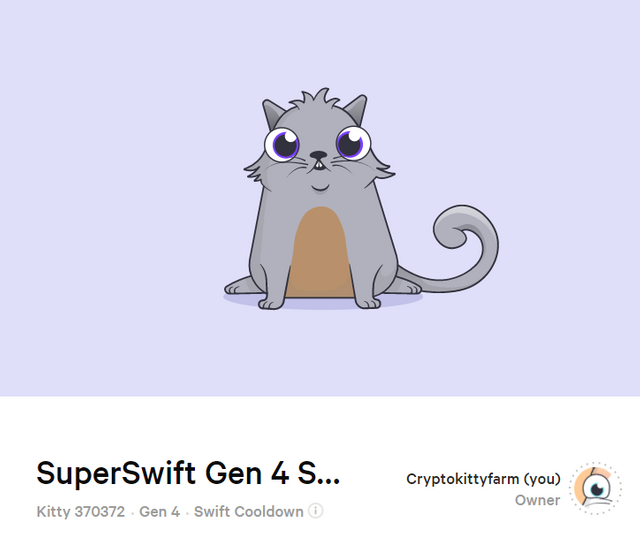 This cutie is gen 4 and also a virgin! Good luck to those on the next run.
To win this kitty, simply upvote this post, resteem, and comment your Kitty Litter address below.
Winners are announced in 24 hours.
Good luck!