Winners
Congrats to @yura81 who won our Upvote Kitty Contest. Here is your Free Kitty https://www.cryptokitties.co/kitty/140895 . I have decided to have a different contest with every CryptoKitties post. All recommendations welcome! The first truly random Contest will be Cutest Cryptokitty. Take a screenshot of your Cuties CryptoKitty. The winner will receive 1 Kitty from my Litter. To Enter just follow, resteem, upvote and comment with your CryptoKitties Litter Wallet Address and your screenshot!
New Update Site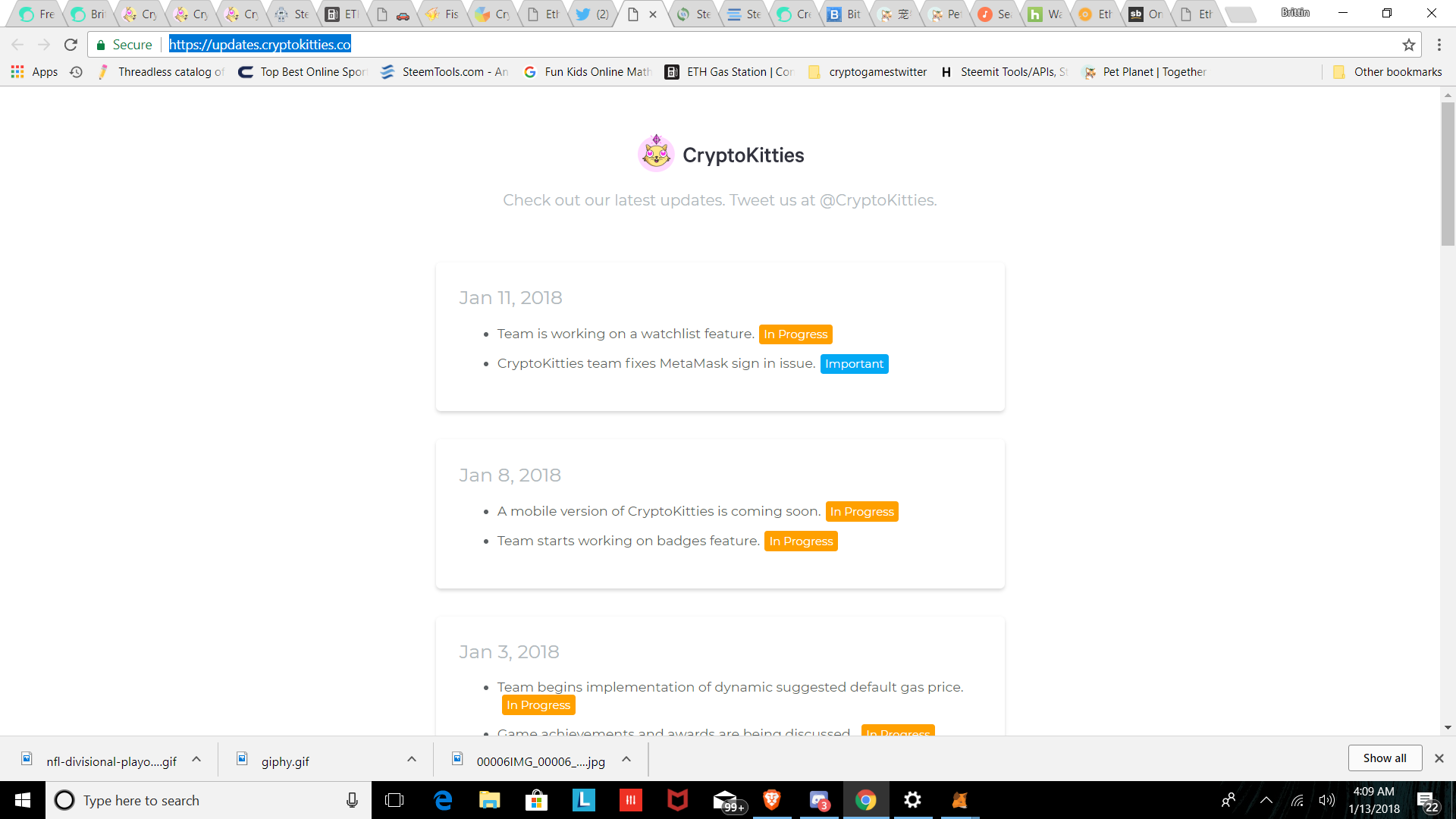 CryptoKitties now has an update site where you can see what the devs are working on and what is coming over the horizon. https://updates.cryptokitties.co/
Guess that Kitten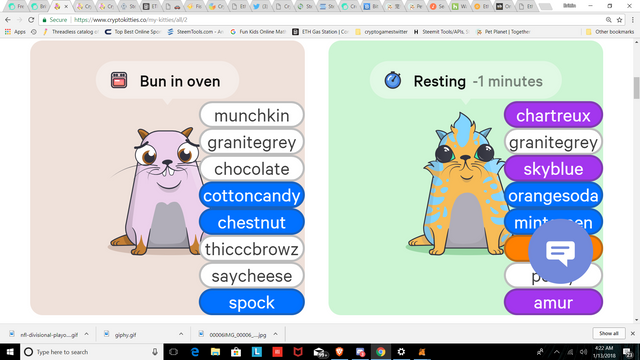 For tonight's Guess that Kitten, the lucky parents are https://www.cryptokitties.co/kitty/457293 and https://www.cryptokitties.co/kitty/457109 . What will the kitten look like?!? Guess below. The winner receives the parents of Guess that Kitten and the winner up gets the Kitten. Ties go to the earliest post. Here is an example entry:
granitegrey
swampgreen
himalayan
mauveover
gold
raisedbrow
totesbasic
gerbil
0xcc54f33633ab5b00eb3c96b795d93a375837537f
Don't forget to enter the Cutest CryptoKitty Contest by posting your wallet address and a screenshot of your cutest Kitty
Get in Early. These are games are still Pre-Launch!