In all our CryptoKitties post there is an Upvote Kitty Winner... You won @marloncustodio . Let this be a help to building your Catempire. Here's your kitty https://www.cryptokitties.co/kitty/460322 . I will announce the Name that Kitten winner in an update on this post...stay tuned!
*update @justdik got 5/8 Cattributes correct and wins the partents. @ngfx got 4/8 correct and wins the Kitten. Congratulations guys enjoy your Free CryptoKitties
State of the Litter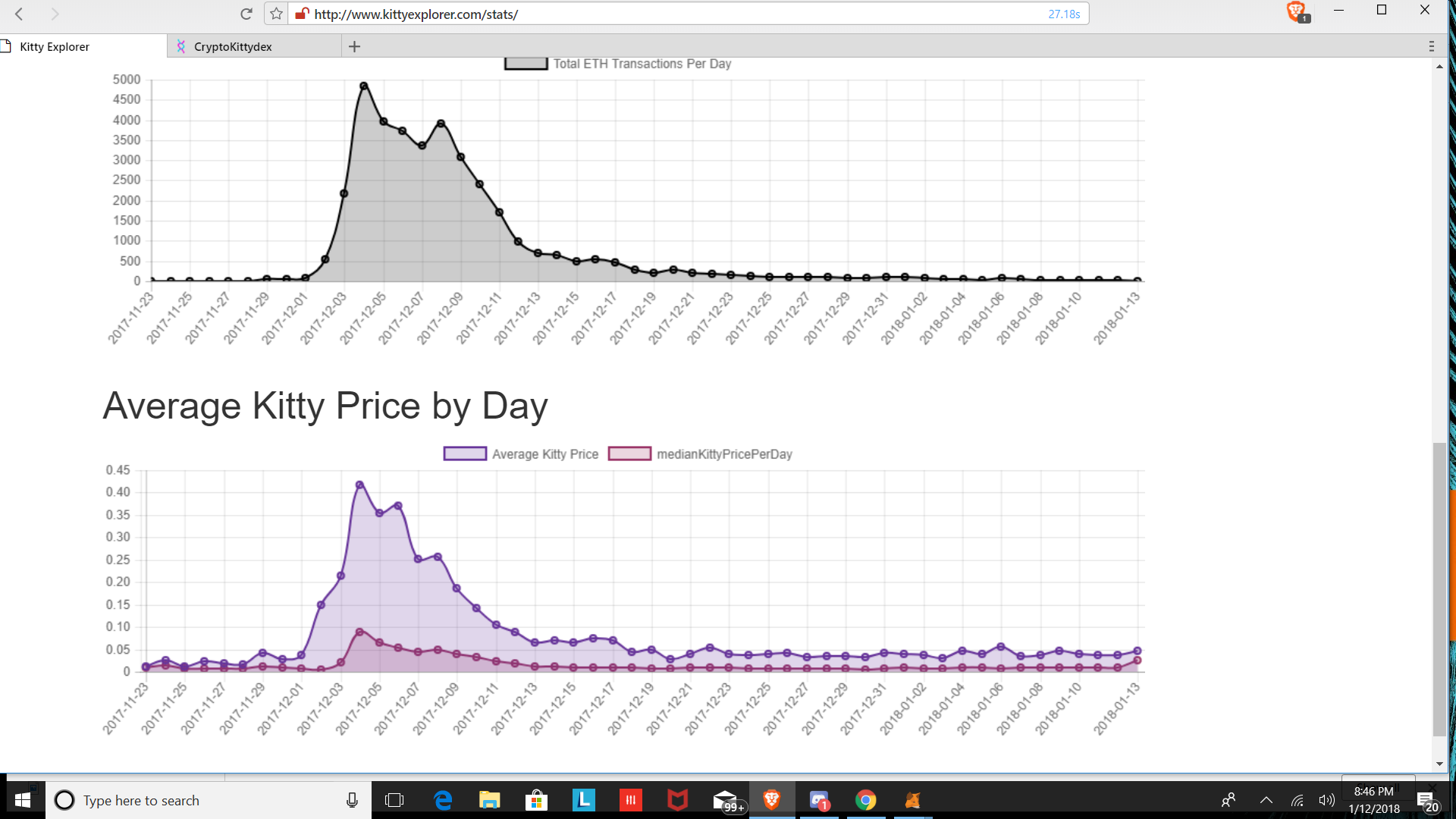 There has been a big spike in average price per Kitty. I haven't tried to sell any CryptoKitties today so I don't know how the volume is yet. I'll let you know later tonight. There will be another Guess that Kitten later tonight. In the mean time here is another Upvote Kitty Constest.
What is the Upvote Kitty Contest? Leave a comment with your CryptoKitties Wallet Address. The comment with a Kitty Litter Address that has the most upvotes will recieve the Free Kitten. My upvote will count too so make sure you upvote the post and I will upvote your comment! Also, be creative and you'll receive more upvotes.
Get in Early. These are games are still Pre-Launch!